In October 2016, Colwood Council began to ask for input into a new Official Community Plan that better reflects the current values of the community. City staff worked hard to offer as many ways as possible for citizens to have their say about the plan. An incredible amount of valuable input was gathered through more than 40 events and 1400 direct interactions.
When Colwood Council is faced with decisions about a new development, roads project, or park improvement, they look to the Official Community Plan to determine whether it fits with the long term vision outlined there.
Looking back - how the draft OCP was developed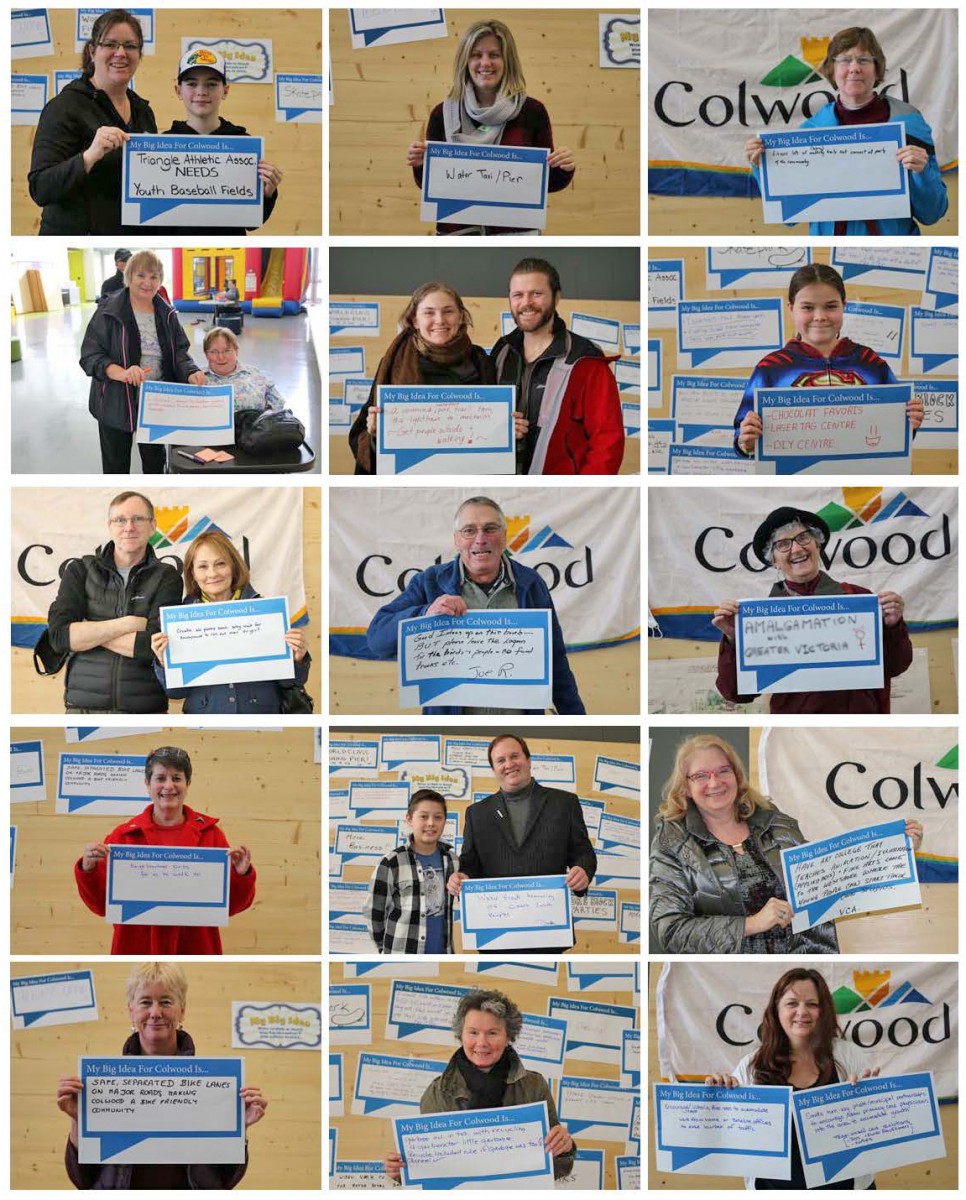 From October 2016 to May 2017, more than 1400 citizens and partners shared ideas about their vision for Colwood to help shape the plan. Thousands of responses were recorded and incorporated in to the plan through talk back events, sounding boards, online surveys, multiple events, fairs, displays, workshops and steering committee meetings.
Based on this feedback, a new Community Vision and Goals were presented for public review in June 2017 to confirm they accurately reflected the community's input. Those formed the foundation for this new draft plan that will guide policy direction for the City as it continues to change over time. The OCP also provides a robust set of Development Permit Guidelines that will give staff and Council the tools to evaluate development proposals as they come forward. Get all the background at www.colwood.ca/MakingWaves/WhatWeHeard
​Putting the first draft to the test
A first draft was presented for feedback at various meetings and events, including an interactive workshop with 30+ members of the development community on November 27, 2017, at the Colwood Christmas Light Up on December 6, 2018, and at OCP Steering Committee meetings, as well as online and in the local newspaper.
| | |
| --- | --- |
| | You shared your ideas at Making Waves events, at the Big Ideas Fair, in steering committee meetings, on feedback boards, at mobile booths, and through the Making Waves survey. Specific events were offered for seniors, students, First Nations, developers, business owners and other groups. |
| | You took advantage of opportunities to read about and help refine the resulting OCP themes and directions in Colwood newsletters, local newspapers and online, and voice your views at events, in steering committee meetings, through submissions, and in conversation with City staff. |
| | Information shared in Colwood newsletters, local newspapers, and online encouraged you to review the resulting plan and provide feedback. Policies in the plan were continually refined through input at events like the open house at the Christmas Light Up, steering committee meetings, a workshop and subsequent face to face meetings with the business and development community, a public Committee of the Whole meeting arranged for the business and development community to voice their views directly to Council, a formal legislated referral process, and several public Council meetings. |
Please encourage your neighbours to review the community plan
The more community input Council receives, the better this plan will be. Ask your neighbours if they have checked it out. Share this page on your social media accounts. Mention it in your local groups. Make some waves for a better Colwood!