Canadian Forces Base (CFB) Esquimalt is Canada's Pacific Coast naval base. It encompasses 12,000 acres and 1,500 buildings.
CFB Esquimalt Facilities in Colwood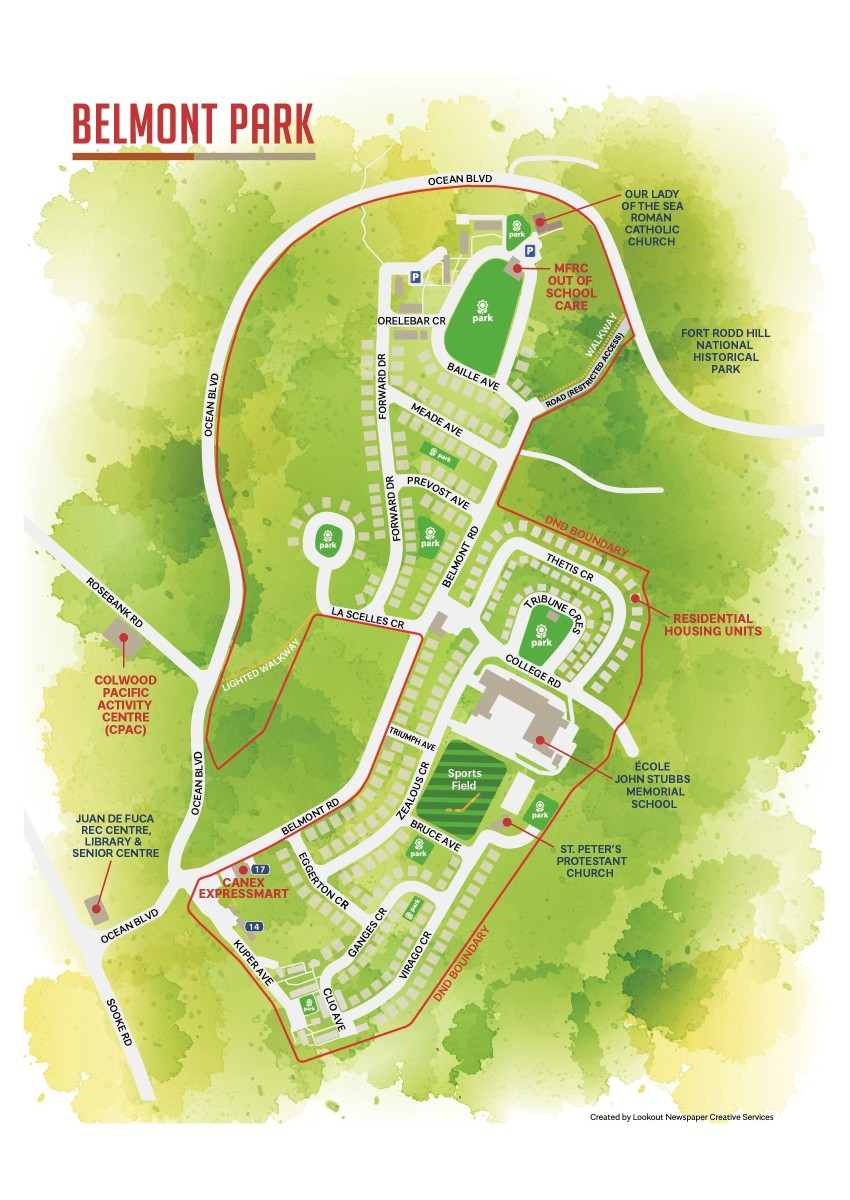 The Colwood Jetty on Wilfert Road in Colwood is the site of many CFB Esquimalt programs and services.
Belmont Park on Belmont Road in Colwood is where many military families live. The land is owned and maintained by the Department of National Defense.
The Military Family Resource Centre on Rosebank Road in Colwood provides programs, actvities, services and supports for the military community.
The CFB Esquimalt Mass Notification System can sometimes be heard in Colwood. On the first Wednesday of every month at 11am, CFB Esquimalt performs a test of the system which is in place to rapidly convey hazards warning messages to personnel on the base. If you hear the siren or emergency alert system during this testing period, please disregard.
About CFB Esquimalt
Sometimes referred to as the 14th municipality of Greater Victoria, CFB Esquimalt is the area's third largest employer and is comprised of 1,500 buildings across 23 sites with a replacement value of $2 billion.
CFB Esquimalt contributes nearly $600 million into the local community annually.
Fleet Maintenance Facility Cape Breton employs 1,200 skilled trade workers and provides all necessary naval engineering, repair and maintenance for the Canadian Pacific Fleet.
Canadian Forces Fleet School Esquimalt employs over 300 military and civilian professionals that conduct hard sea trades training for the naval defence team.
Fleet Diving Unit Pacific provides diving support to MARPAC. The unit was established after World War Two as a Mine Counter diving unit. Today, the unit can be deployed throughout the world to carry out weapon neutralization operations on land, sea, or air.
CFB Esquimalt Fleet
Colwood residents are treated to views of military ships passing our shoreline as they head past Fisgard Lighthouse on their way in and out of Esquimalt Harbour. Find images and information about the Royal Canadian Naval Fleet at: http://www.navy-marine.forces.gc.ca/en/fleet-units/frigates-home.page
Learn more
Visit these links to learn more about CFB Esquimalt: