Neighbourhood Map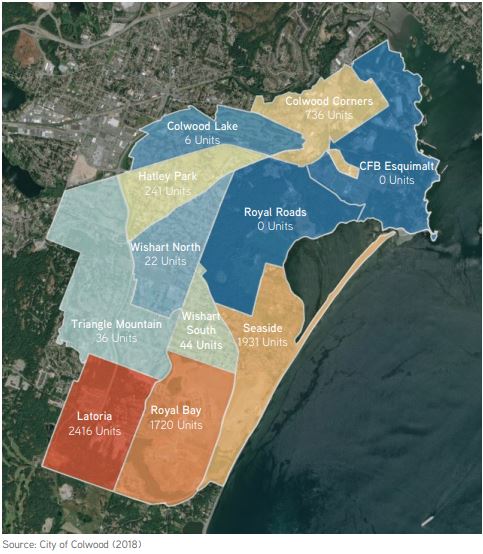 Colwood Zoning Map
Official Community Plan Maps
Land Use Map
Cycling Network Map
Transit Network Map
Street Network Map
Existing Parks & Open Spaces Map
Environmental Development Permit Area Map
Natural Hazards Development Permit Area Map
Form, Character & Sustainability Development Permit Area Map
Commercial Land Uses Map
Industrial Land Uses Map
Institutional Land Uses Map
Agricultural Land Uses Map
Public Utility Land Uses Map
Sand & Gravel Deposits Map
Major Water Systems Map
Public Facilities Map
Colwood Community Green Map
The Colwood Community Green Map shows Colwood's natural resources, special geological features, parks, outdoor activities, active transportation routes, cultural sites and more.
Active Transportation Map
Locate the roads, walkways, sidewalks, bicycle lanes and bus stop locations on the City's Active Transportation Map.
Address/Legal Description
To reference address and legal descriptions of properties with the City of Colwood, view the  Address/Legal Description Map.
List of Street Names
View an alphabetical list of street names in Colwood, BC. Colwood Street Names
Colwood Parks
Find trail maps for some of Colwood's larger parks on the Parks and Trails page.
CRD Regional Community Atlas
The CRD Atlas provides users with fast and intuitive access to many layers of information using recent aerial photography. View the CRD Regional Community Atlas.