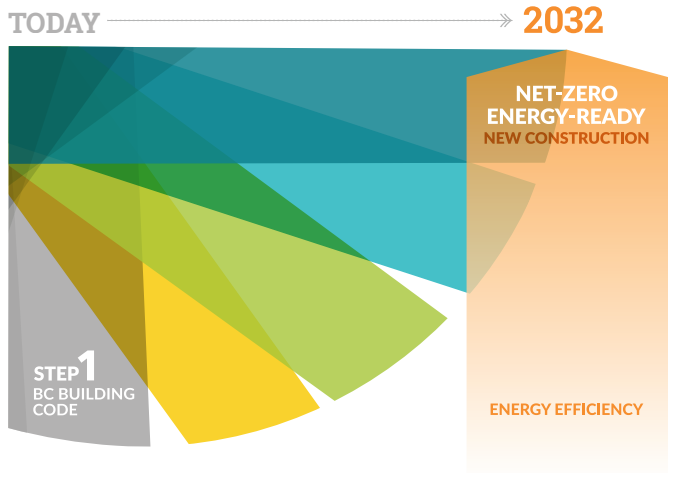 Colwood Council has adopted the BC Energy Step Code starting December 1, 2021
Through the BC Energy Step Code, the Province has set performance requirements to increase the energy-efficiency of newly constructed buildings.
BC's goal is that all new buildings be net-zero energy-ready by 2032.
In addition to soon becoming a requirement of the BC Building Code, Step Code goals align with Colwood's commitment to reducing energy use and emissions while making our seaside community more resilient to the impacts of a changing climate. More energy efficient buildings also have the potential to significantly reduce homeowner energy costs over time.
Learn more about the BC Energy Step Code at www.energystepcode.ca.
How will the Step Code be implemented in Colwood?
On November 28, 2022, Colwood Council voted unanimously to adopt "Low Carbon Step Code 3" for newly constructed homes in Colwood, coming into effect in the summer of 2023. Read more at Colwood advances climate goals with clean energy building requirements
Building permit applications received on or after December 1, 2021 are subject to Step Code requirements as shown below: (Completed applications received before December 1, 2021 are not subject to it.)
Part 9 buildings must meet Step Code 3 requirements
Part 3 residential wood-framed buildings up to six stories must meet Step Code 3 requirements
Other Part 3 buildings must meet Step Code 2 requirements
How-to process guides for Step Code
BC Energy Compliance Reports - what they are, who they are for and how they can be used
Pre-construction compliance report
As-built compliance report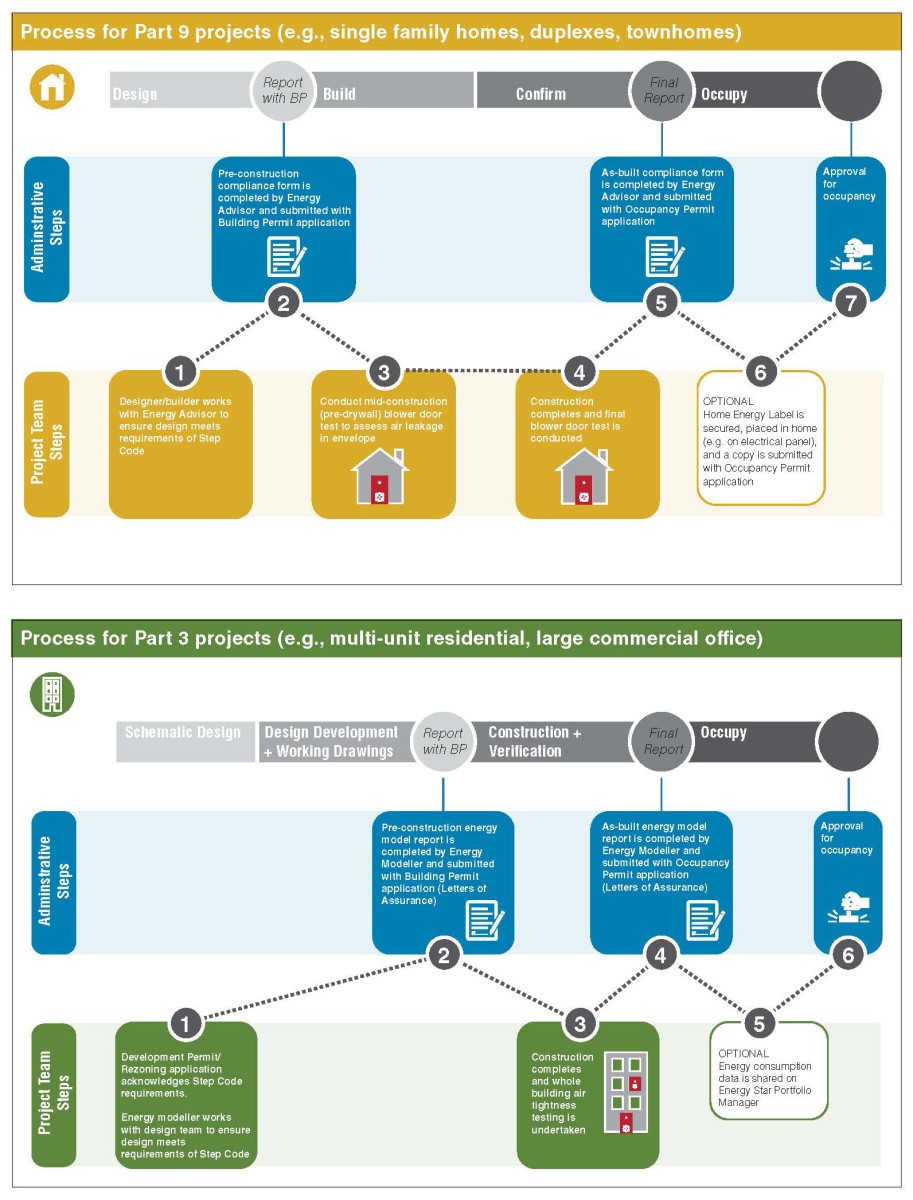 Working with the building community
The City of Colwood began Step Code consultation with builders in 2020. The process was put on pause at the outset of the pandemic.
The City re-engaged the building community in 2021 to provide an opportunity to comment on potential implementation of the BC Energy Step Code in Colwood.
Colwood Council adopted Step 3 for Part 9 buildings/Part 3 wood-framed residential buildings up to six stories and Step 2 for other Part 3 Buildings at their meeting in September, 2021.