Only 48% of the amount on your tax bill is for City services
Over half (52%) of the average Colwood residential property tax bill goes to other agencies over which the city has no direct control:
​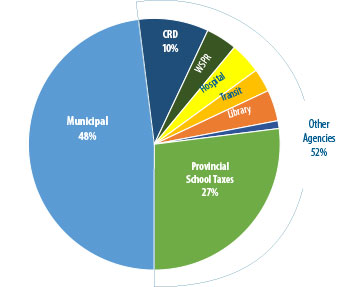 What City services do tax dollars pay for?
Each dollar you pay in municipal property tax goes toward funding a range of services and amenities that help make Colwood a great place to live and spend time. Here's how each tax dollar breaks down: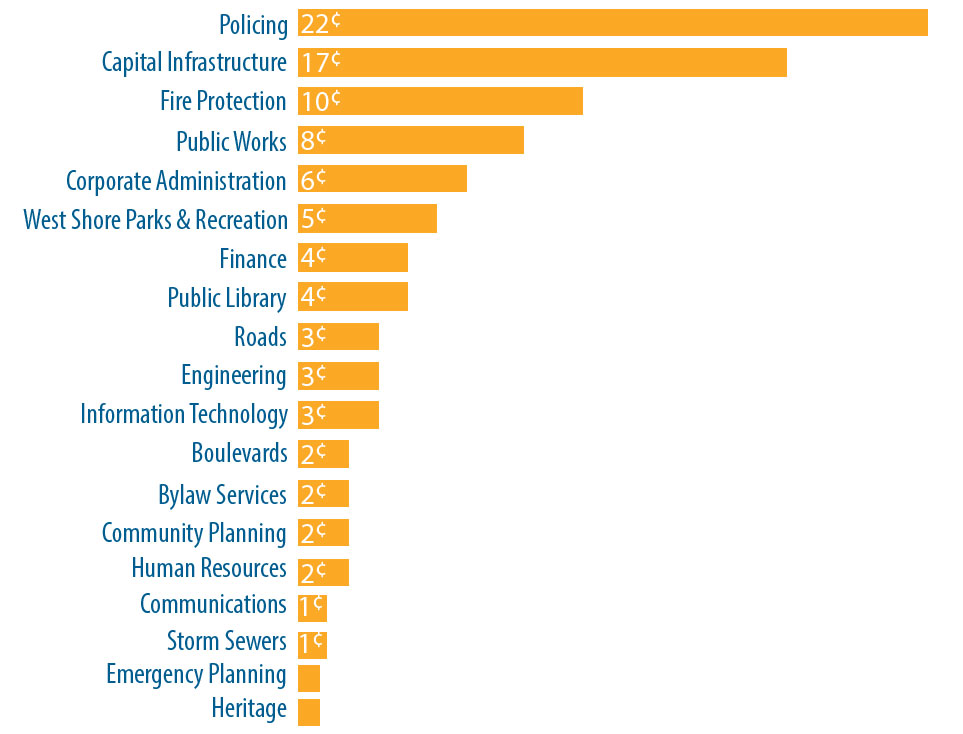 What City projects are planned in 2021? 
There is an overview in the May 2021 Colwood Connection newsletter that will be included with your tax notice. You can read the full 2021-2025 Financial Plan at www.colwood.ca/Budget.