Aboout half (50%) of the average Colwood residential property tax bill goes to other agencies over which the city has no direct control:
​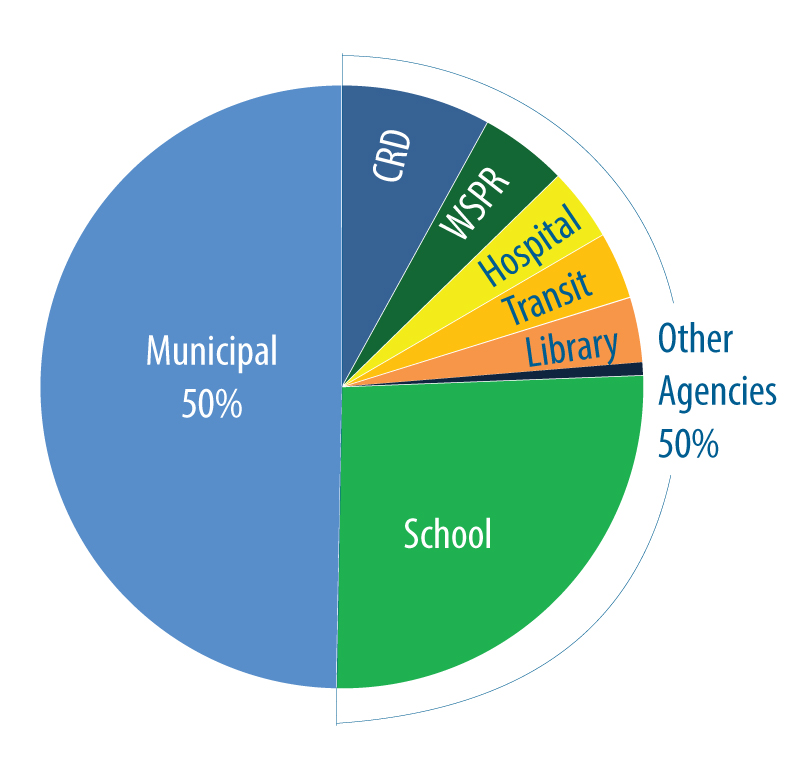 What community-building projects are planned for 2017?
This infographic gives an overview of some of the projects planned for 2017. Click the image to view a larger pdf.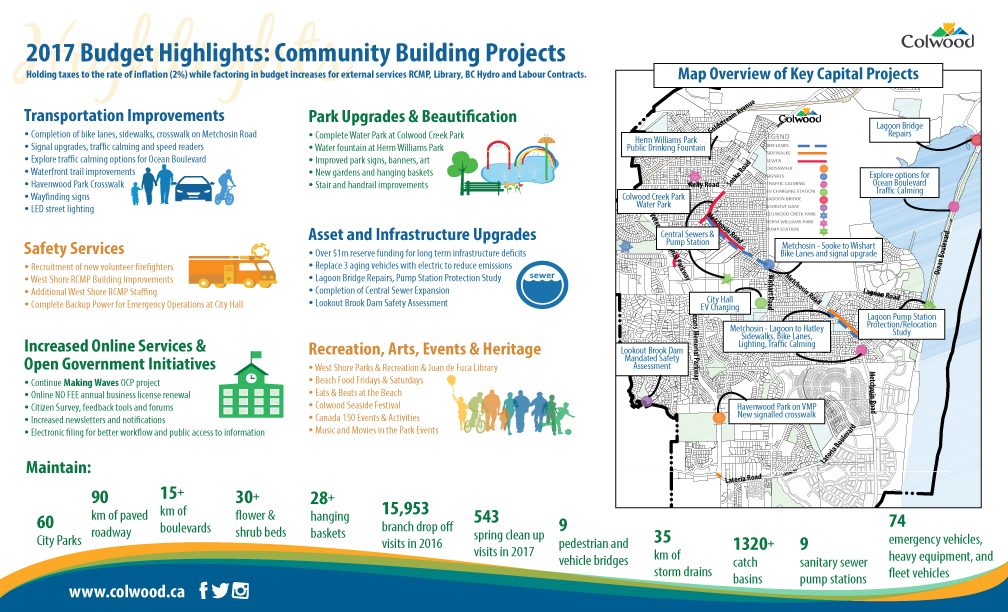 What city services do your tax dollars pay for?
Each dollar you pay in municipal property tax goes toward funding a variety of services and amenities that help make Colwood a great place to live, work and play.
Here's how each municipal tax dollar breaks down: