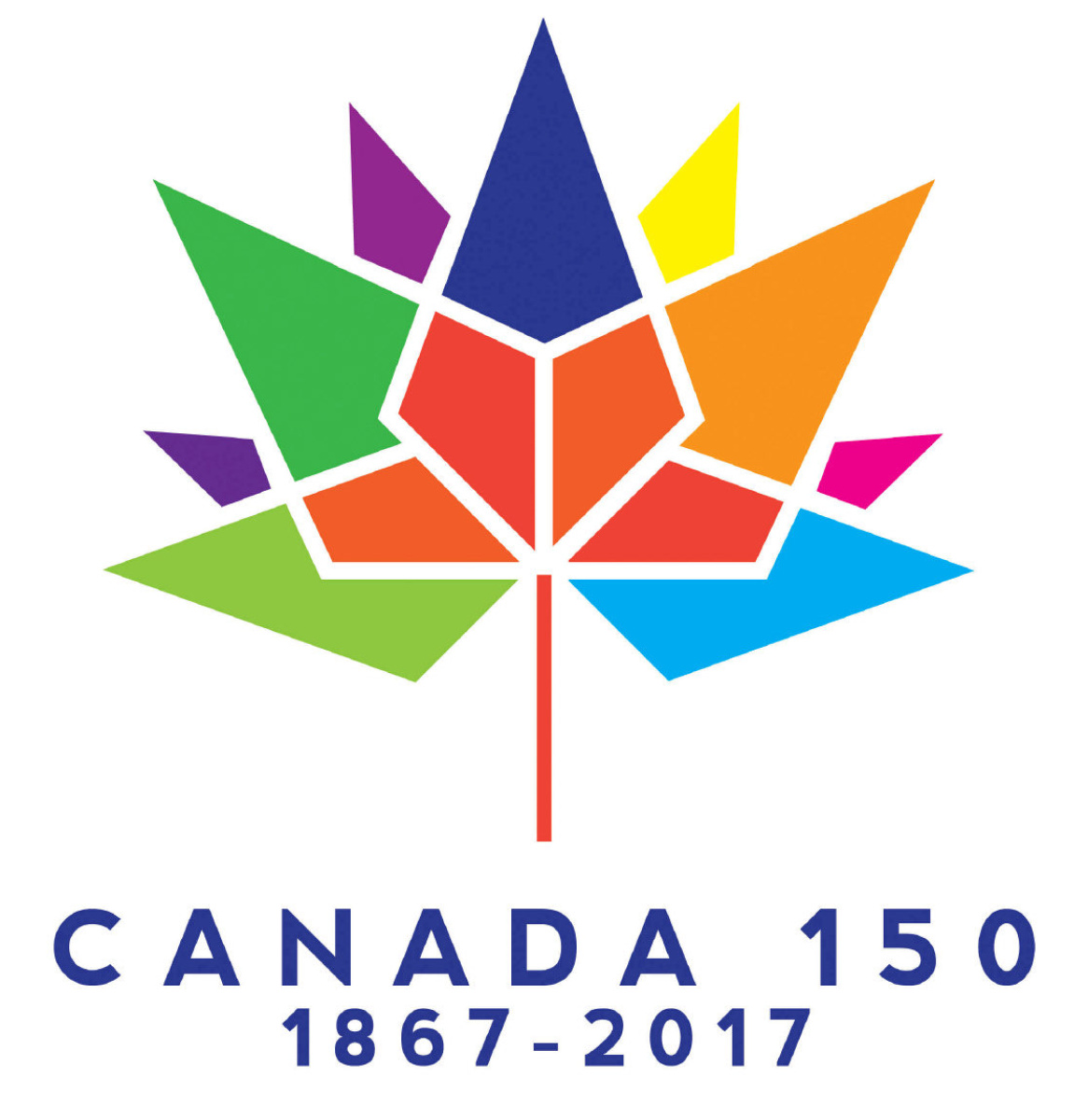 In 2017, Canadians are celebrating the 150th anniversary of confederation. During this historic year, we join family, friends and neighbours from coast-to-coast-to-coast in honouring our great country, its stunning geography, diverse people and unique cultures.
Colwood is proud to host Canada 150 community events and activities throughout the year. These festivities are a great opportunity for all of us to connect with one another and celebrate our accomplishments, as a community and as a country.
Célébrez Canada 150 à Colwood!
Don't miss a beat! Join the conversation on social media to hear and share truly Canadian stories. #ColwoodCelebrates150
Photo Gallery
We've set up a Canada150 photo gallery that we'll build on as celebrations and activities take place. Please submit your own Canada150 photos too!
Colwood Events and Activities
Canada 150 Art Tree Project - Vote for your favourite!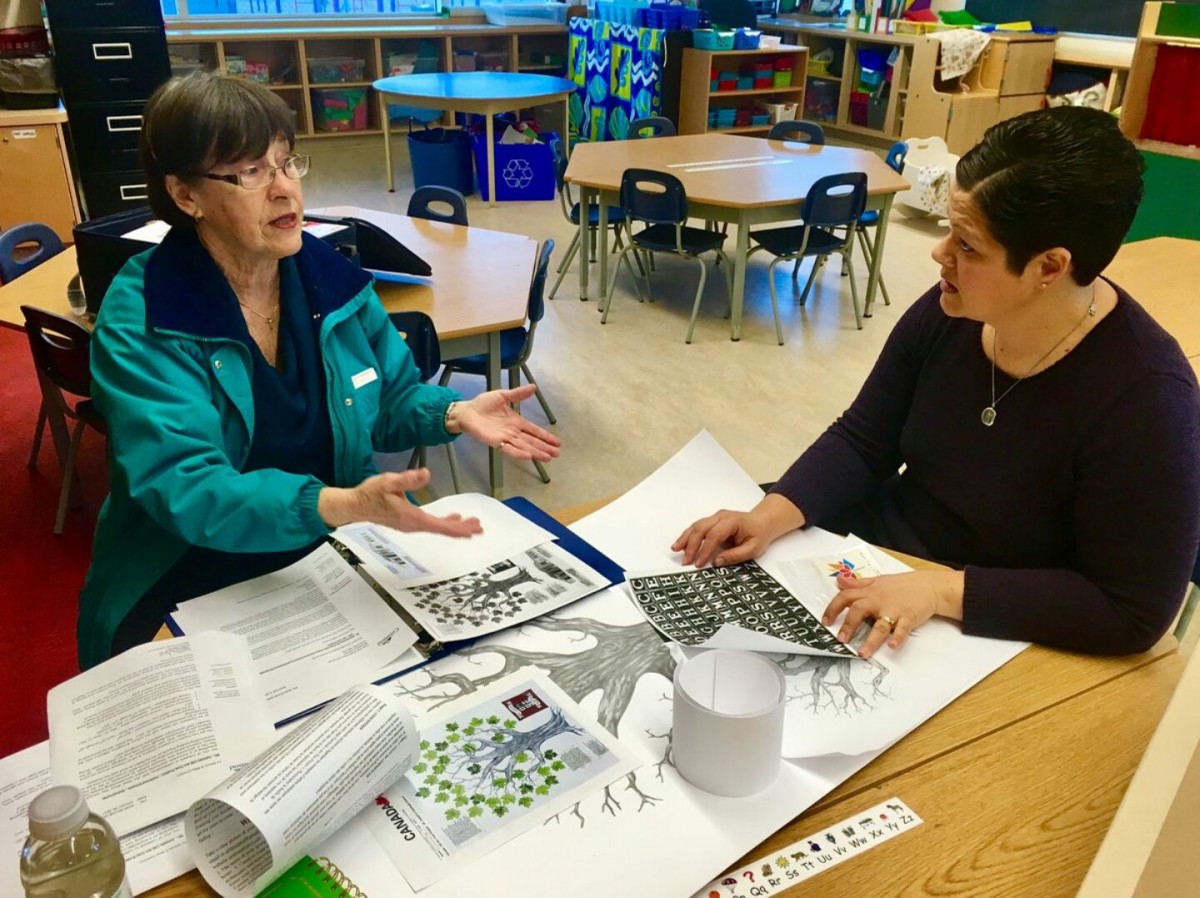 Students from each of Colwood's nine schools are invited to create a Canada 150 Art Tree - a mixed-media art poster where students design the leaves of the tree along with other imagery to describe an aspect of Canada that is meaningful to them. 
The City of Colwood has supplied a project kit that includes the tree poster and other materials, and worked with the West Shore Arts Council to provide an art facilitator to work with each student group. Rebecca Barnard is the artist who will help the students decide on a theme, and mentor them through the project. (Pictured: Art facilitator Rebecca Barnard and Mme. Ryan who teaches at Ecole John Stubbs Elementary School in Colwood.)
Once all the projects are complete, the Art Trees will 'go on tour', first displayed at Colwood City Hall, then as part of an exhibition at the Coast Collective Art Gallery as well as other venues.
Colwood's Canada 150 Community Leaders will also assist with the project. Colwood Council has also appointed three Canada 150 Community Leaders who will assist with this project and other events and activities throughout the year. They are: Scott MacDonald, Marcy Lalande and Councillor Lilja Chong.
The vote is on!
View the artwork and vote for your favourite!
Eats & Beats 2017 Celebrates Canada 150 
The third annual Eats & Beats at the Beach event will take place on July 15, 2017. Watch for exciting additions to this year's event to help everyone appreciate and celebrate the exceptional natural beauty and the diverse and inclusive community of people that is Canada! Read about last year's Eats & Beats event.
Colwood Seaside Festival
The Colwood Seaside Festival at Fort Rodd Hill and Fisgard Lighthouse National Historic Site on September 17, 2017 is the perfect event to highlight Canada's history and heritage. Watch for more details to come. Read about last year's Colwood Seaside Festival.
Other events to check out
Spirit of 150 Victoria
From June 21 through July 1, 2017, enjoy 11 days of free outdoor events in Victoria, BC's beautiful Inner Harbour. Over 11 days we will commemorate our nation and city's multicultural artistry, while enjoying diverse food and beverage offerings and the grand finale of Main Stage programming and a spectacular firework display on Canada Day, July 1, 2017.  Get all the details at Spirit150Victoria.ca
Here's my Canada video challenge
Canada 150for150 Volunteer Challenge
Canada 150 Resources
Canada 150 Participate. Celebrate. Explore
Canadian Heritage - Canada on this day
Check back often for more updates, events and activities.