Latoria Creek Park is a beautiful forest setting with the creek babbling along beside the trail. It features well groomed trails with several bridges crossing the creek and sections of wooden stairs, which make it a great place for a peaceful wander or an outdoor workout.
New Havenwood Park Management Plan
See improvements planned for Latoria Creek Park over the coming years, including new trail connections, washroom facilities, and leash requirements to protect sensitive environments and respect the safety and comfort of all park visitors.
Latoria Creek Park Management Plan
Click map image to enlarge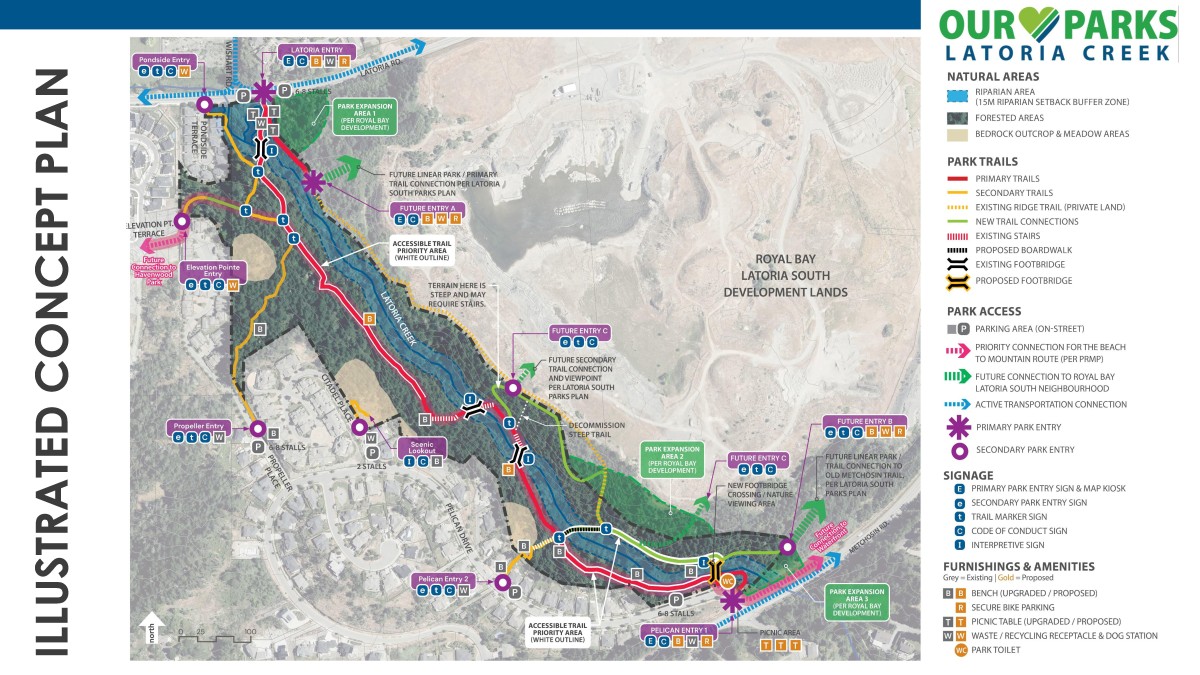 Accessibility Rules:
Well groomed gravel trails and wooden stairs.
Dog Information:
Note that the Latoria Creek Park Management Plan adopted by Council on May 8, 2023 will mean a change to leash requirements in order to protect the sensitive environment and respect the comfort and safety of all park visitors. Currently, dogs should be under control of the owner at all times and on trails. Please pick up after your pets.