Create Places Grant 2023
Is there a place in your neighbourhood that could use a touch of creativity to lift people's spirits and encourage them to linger, enjoy and connect with each other?
2023 is the third year the City has set aside $5000 for small grants that help residents make a big difference through creative placemaking projects.
Placemaking is about reimagining public spaces in unexpected ways and bringing neighbours together through art, gardens, gathering areas, or other initiatives.
Have a project idea you want to discuss? Get in touch with us and we'll see how we can work together to achieve it! 
For all the details, review the Create Places Grant Policy and Create Places Grant Application 
Get in touch + submit applications to bstojke@colwood.ca. DEADLINE EXTENDED to June 4, 2023.
Here are a few ideas to get your creative ideas flowing:   
Is there somewhere you'd like to park your bike and add a little fun?  
 
Could you add a touch of creativity with a design for a blank utility box near you?
 
Got an idea for creative crosswalk design in your neighbourhood?
 
Where could a few simple words spark joy or brighten someone's day? 
 
Is there a special place you'd like people to know the history or ecology of through an artful interpretive sign?  
 
Which of Colwood's spectacular viewpoints would be perfect for mounted binocular viewer so folks can zoom in on nature?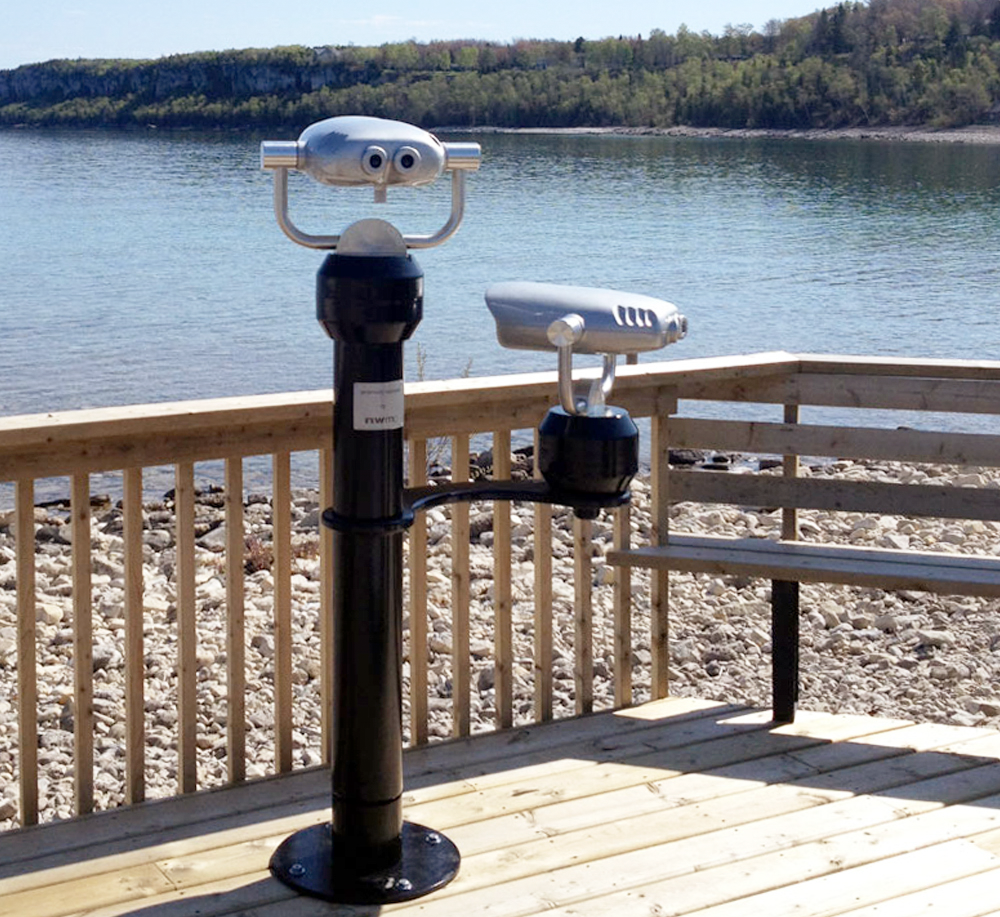 Get in touch! bstojke@colwood.ca
Submission period closes May 25
---
2022 Recipients 
Outdoor Communication Board
This project started at School District 62 with the creation of Outdoor Communication Boards for all elementary schools' playgrounds. Communication boards are designed with inclusion in mind. They are boards with symbols or pictures that are used to facilitate communication, through pointing, gazing or touching. They help children access some of  the most common words that we use when communicating, also called 'core' words. This communication board will be installed at West Shore Parks & Recreation Rotary Playground.
Royal Roads University Kitchen Garden Revitalization
Royal Roads is aiming to model food-forward leadership by creating an edible landscape and small-scale food production system within the century old Walled Garden. Publicly accessible, the revitalized Kitchen Garden will consist of row gardens, polyculture orchard, apiary (a place where bees are kept), Indigenous Food Garden and Gathering Space, Giving Garden Farm Stand, and an outdoor classroom. 
Let the Fun Begin! A Book Box and So Much More
A new Little Free Library featuring puzzles, games, and books! The structure will be designed by local artisans who are donating their time and talents to create a beautful and functional addition to the community.There will be something for everyone across the life spectrum. Installations like this help foster fun, community connectedness, decrease social isolation, promote literacy, and make our community an even better place to live! Once completed, find this Book Box and So Much More on the Boulevard along Royal Bay Drive.
Free Little Pantry
With a "take what you need, give what you can model" this Free Little Pantry will carry non-perishable pantry items year-round. Providing a resource for residents to access food on a small scale, and when they can, support other community members by giving back. The Pantry is located along Island Highway right by the Colwood Park & Ride. 
Pit House Poetry Display Station
Arts & Culture Colwood brought forward the lovely idea for an outdoor poetry display station to be located at Pit House Park. The poetry display station will feature rotating work from Royal Bay High School and Dunsmuir Middle School students. The vision is to create an opportunity to focus on the literary arts in a natural, social setting that is suitable for all ages. 
---
2021 Recipients
Fit Happens Hop Skip and Jump to It
Stencilied movement circuits were sprinkled through Meadow Park and Herm Williams park to encourage movement and play along these paths. Research has shown that painting graphics on pavement in playgrounds and neighbourhoods can be a fun, effective and low-cost way to encourage play and increase physical activity levels in children (and adults too!).
Little Free Plant and Seed Stand
The Little Free Plan and Seed Stand was created to allow community members to share and access plants, seeds, and garden harvests during the planting season. Neighbours were encouraged try their hands at gardening not only for the harvests but also because this activity promotes mental health and wellness. 
Pollinator and Indigenous Plant Garden
The Pollinator and Indigenous Plant Garden project was submitted on behalf of the Colwood Garden Society who maintains the existing community garden at City Hall. With assistance from local First Nations Elders, the Pollinator and Indigenous Plant Garden will feature roots, berries, flowers and shrubs that have been mainstays of First Nations health and healing. Varieties that thrive in the location with minimal water will be used. Interpretive signs with English and First Nations identifying names will also be added to the garden to allow visitors to learn about the plants, language and culture in a welcoming and enjoyable setting.
Emily Carr Interpretative Sign
This interpretave sign showcases the work of Emily Carr along the Painter Trail, where the renowned painter was inspired to create famous works such as 'Above the gravel pit' in 1937. The sign serves as a wonderful reminder that Emily Carr and many other talented artists have drawn inspiration from Colwood's beautiful seaside setting.