A new pedestrian and cycling overpass will safely connect the Galloping Goose Regional Trail through Colwood now that the City has been successful in earning a $3.6M grant from the Investing in Canada Infrastructure Program.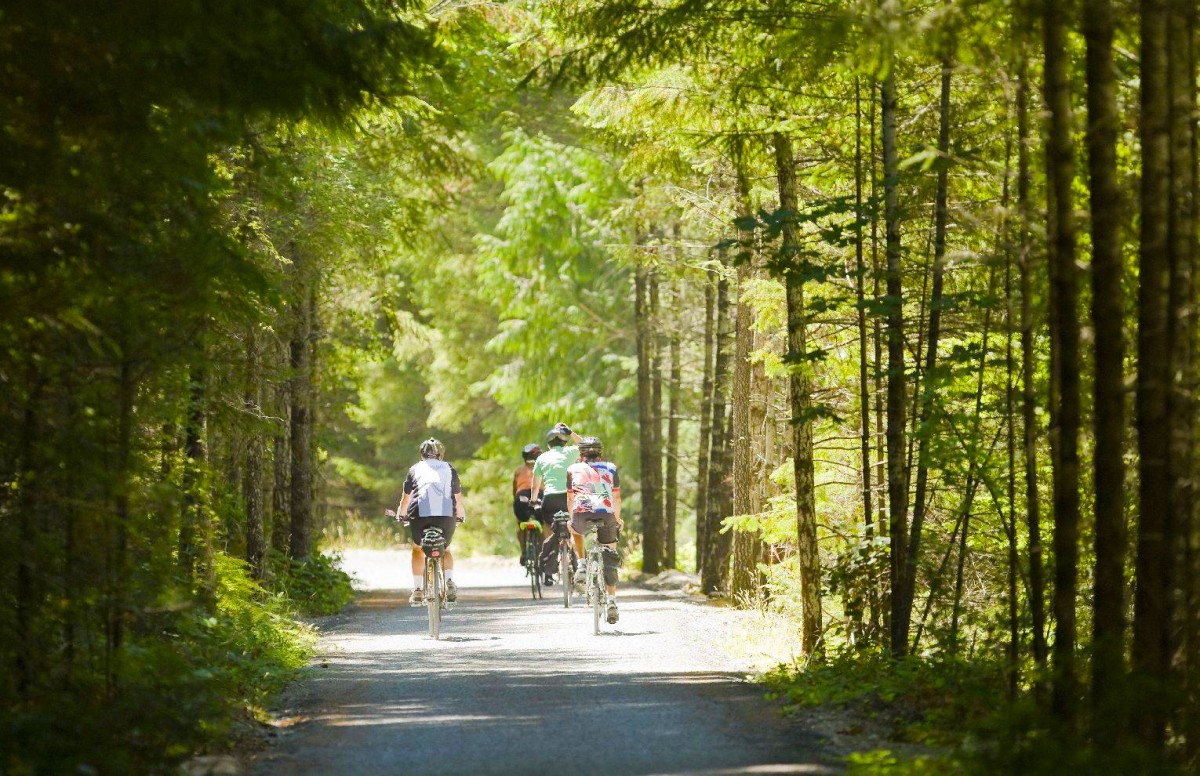 The Galloping Goose Regional Trail is a picturesque multi-use trail that runs through the heart of Colwood as it follows the old railway line on its 55km journey from Victoria to Sooke. The trail, which is owned and maintained by the Capital Regional District, attracts more than 200,000 users each year. To date in 2022, a total of 57,425 pedestrians and cyclists have passed the automated counter on the Galloping Goose Regional Trail near Wale Road.
"Picture a beautifully designed bridge at the gateway to Colwood with cyclists cruising safely above the traffic on a gorgeous, seamless ride through Colwood and beyond to other areas of the region," said Colwood Mayor Rob Martin. "I'm confident this bridge will significantly boost the number of cyclists on the West Shore, which will support health and wellbeing, reduce traffic congestion and help us reach our climate goals."
A safe connection to encourage active transportation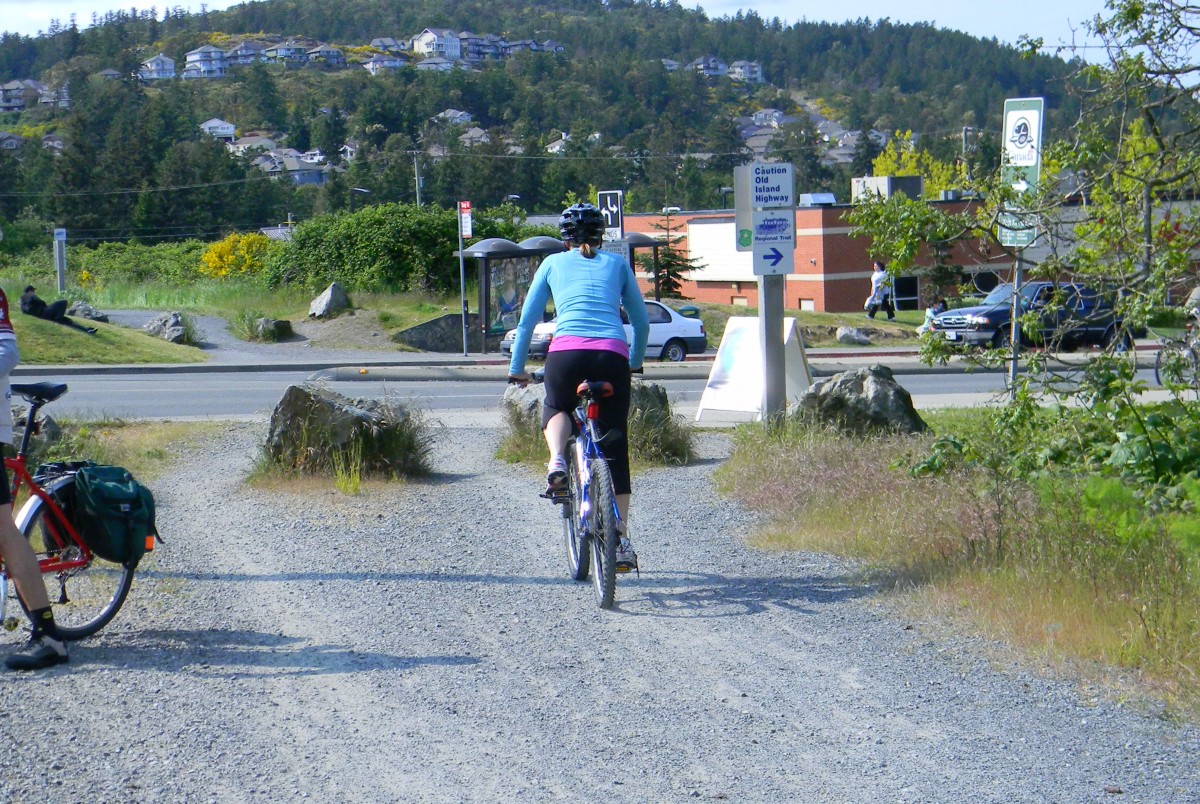 When the trail meets Wale Road, users of the current CRD trail are forced to detour along Wale Road to the Island Highway, wait to cross at the light, then travel up the sidewalk on the Island Highway to reconnect with the trail. Adding to confusion at this crossing is a small section of trail that cuts across from Wale Road to the Highway, but ends there dangerously, with no safe crossing in sight. 
This is where Colwood is taking the initiative to construct a bridge for a safe, seamless connection that will encourage greater use of the trail, increasing active transportation and supporting health, well being and climate goals.
Realizing a long term transportation goal
Colwood's Official Community Plan (2018) and Transportation Master Plan (2015) both identify the need for this important connection. In 2016 the City of Colwood undertook a study to determine the feasibility of a pedestrian and cycling bridge in this location. At that time funding was not available, but that study ensured the City was ready when this Investing in Canada Infrastructure Grant opportunity arose and paved the way for today's funding announcement.
"Earning a federal grant of this magnitude - $3.6M - requires a tremendous amount of pre-planning and preparation," said Colwood Mayor Rob Martin. "Colwood's bridge will be realized thanks to the forethought and expertise of Colwood staff and Colwood Council's commitment to invest in quality, innovative solutions that advance the mobility and climate action goals of our community."
Thoughtful design to foster meaningful connections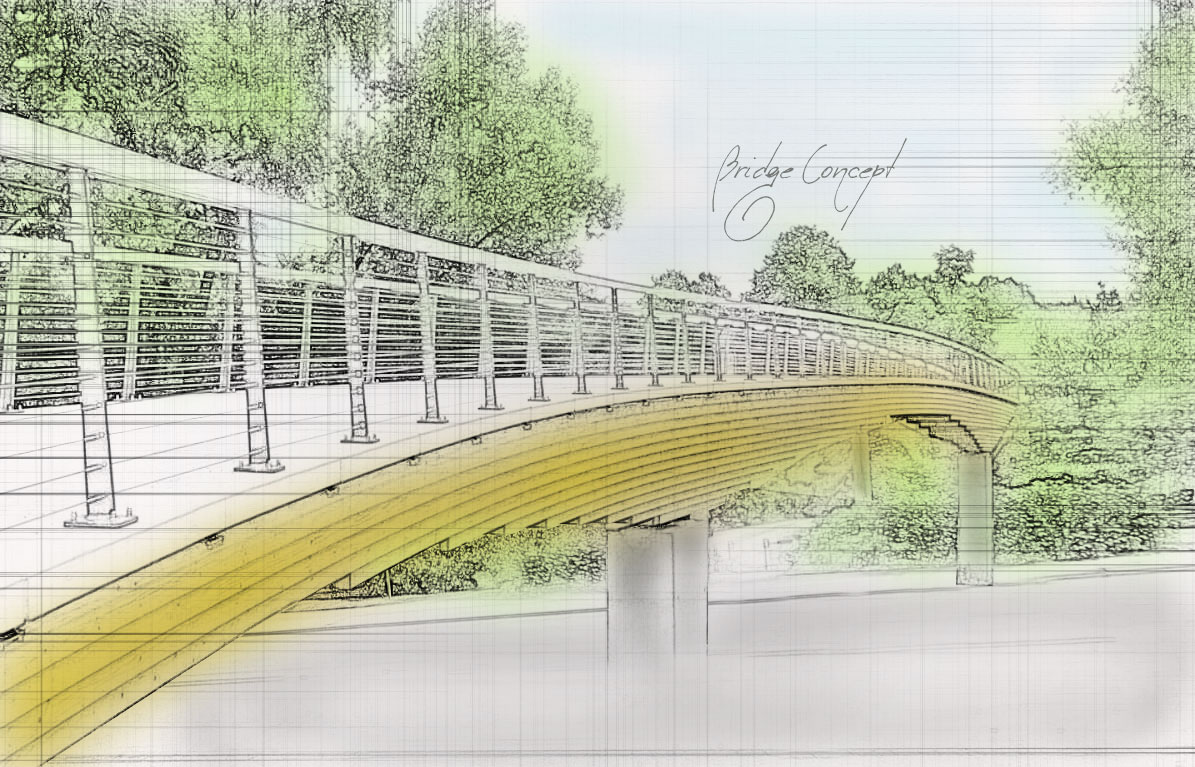 The Colwood bridge will be a thoughtfully designed, accessible, gateway to Colwood's town centre. Options will be explored for natural wood elements that reinforce Colwood's focus on sustainability and connections to nature, as well as collaboration with the Songhees and Esquimalt Nations to make the bridge a meaningful symbol of partnership, inclusion and reconciliation.
Preliminary design considerations suggest that an overpass will need to be 38 metres long and 4.1 metres wide. Two approach spans would be required to connect the bridge to the trail at either end. Railings, retaining walls, fencing, lighting, landscaping, movement of underground utilities and road works will all be carefully considered and included as part of the project.
The overall project cost is estimated at $4.9M with the majority targeted to be covered by grant funding. The City's portion would be approximately $1.4M and would come from reserve funding the City has set aside for community amenities.
Preliminary scoping and design are underway
Colwood staff are already working with federal, provincial and regional partners to begin scoping the project, with preliminary design and then detailed design and costing in 2023 for completion well in advance of the 2026 funding deadline.
-30-
Media Contact
Sandra Russell, Communications Manager
778-677-5345
Find this release online at www.colwood.ca/News
Subscribe for Colwood news at www.colwood.ca/Subscribe
Follow @CityofColwood on facebook twitter and instagram