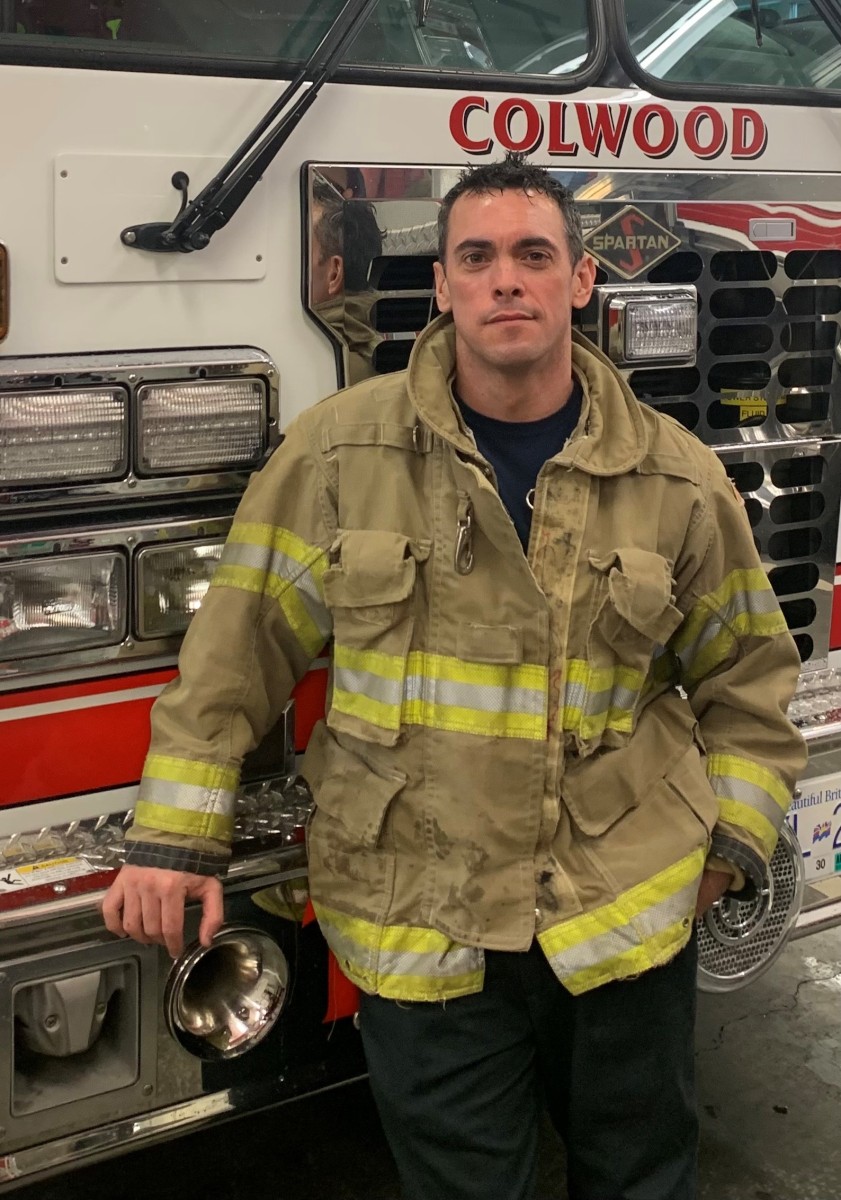 Please join us in welcoming and congratulating Colwood's new Fire Chief, Bryan Erwin.
As a longtime member of the community, Chief Erwin has called Colwood home for over 30 years. After growing up on the West Shore, Chief Erwin raised his family here in Colwood spending countless hours in the arenas and on the sports fields as a longtime supporter of our local sports community. 
Chief Erwin began his fire service career as a volunteer with Colwood Fire Rescue in 2005 and then was hired as a career member in 2007. His career path and experience are diverse, having had the opportunity to work in all areas of the fire service including operations, prevention, training and as a member of the regional CRD Hazmat Team. 
He has also worked as an instructor and leader with the Justice Institute of B.C. teaching a variety of subject matter, ranging from the fundamentals of firefighter operations to advanced fire officer development.
I am excited to serve the residents of our community as Fire Chief and look forward to the challenges this new role will present. Through strong leadership and cooperation, I will work collaboratively with community members, Council, City staff, neighboring fire departments and members of the fire department to excel Colwood Fire Rescue into the future.
- Colwood Fire Chief Bryan Erwin
Colwood firefighers have faced challenging circumstances over the past couple of years, not only the incredible added pressure of a pandemic to an already challenging role, but also the recent untimely passing of past Chief John Cassidy.
We're very grateful to Acting Chief Greg Chow who guided Colwood's Fire Rescue team through a very difficult time with compassion and confidence.
With 75 years of valued service to Colwood as the West Shore's longest serving fire department, our community can look forward to continued excellence in emergency response from our Fire Rescue team with Chief Erwin at the helm.
Learn more about the Colwood Fire Department
- 30 -
Media Contact
Sandra Russell, Communications Manager
srussell@colwood.ca
Subscribe for Colwood News at www.colwood.ca/News
Follow @cityofcolwood on Twitter, Facebook and Instagram