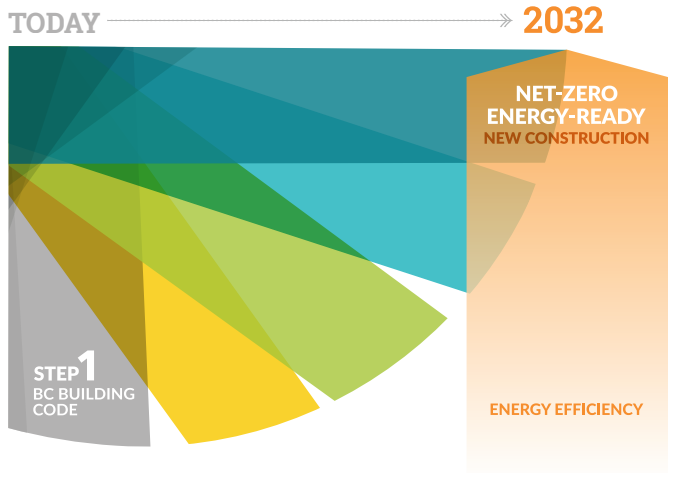 In November of 2019, Colwood Council directed staff to work toward implementing the BC Energy Step Code.
Through the BC Energy Step Code, the Province has set performance requirements for new construction to increase building energy-efficiency. BC's goal is that all new buildings be net-zero energy ready by 2032.
In addition to soon becoming a requirement of the BC Building Code, Step Code goals align with the City's commitment to reducing energy use and emissions while making our seaside community more resilient to the impacts of a changing climate.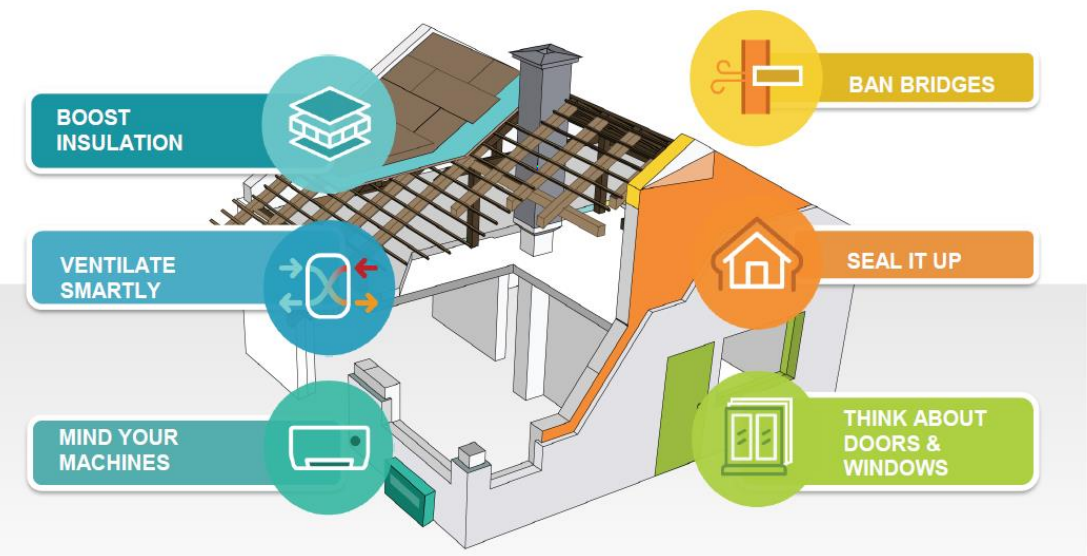 Working with the building community
The City of Colwood began Step Code consultation with builders in 2020. The process was put on pause at the outset of the pandemic.
The City is now re-engaging Colwood's building community to provide an opportunity to comment on potential implementation of the BC Energy Step Code in Colwood.
Staff are in the process of developing a report for Council's consideration to implement the following in the second half of 2021:
Step 3 for smaller wood framed residential buildings (Including single family dwellings, duplexes, townhouses, and buildings six stories and under), and
Step 2 for other buildings 
Changes to the BC Building Code anticipated
The BC Safety Standards Branch has indicated that the BC Building Code may see equivalent increases to energy efficiency standards as soon as 2022, and advised that it would be prudent for communities to prepare for Step 3 for Single Family homes.
Share your thoughts
You are encouraged to share your thoughts about Step Code implementation in Colwood by emailing building@colwood.ca by June 11, 2021.
Your feedback will be conveyed to Colwood Council to inform their decisions regarding implementation of the Energy Step Code in Colwood.
Learn more about the BC Energy Step Code at www.energystepcode.ca.

- 30 -
Media Contact
Sandra Russell, Communications Manager
srussell@colwood.ca  |  778-677-5345
Find this release online at www.colwood.ca/News
Subscribe for Colwood news at www.colwood.ca/Subscribe
Follow @CityofColwood on facebook, twitter and instagram