Did you know there's an amazing BMX cycling track in Colwood? You'll find it at West Shore Parks & Recreation's lower fields behind the Q Centre arena.
Learn more about the BMX cycling track and Greater Victoria BMX Association in this insider's perspective from association President and Track Operator, Kyle Besler.
---
In June 2018, Kyle Besler was first introduced to the BMX Race Track at West Shore Parks & Recreation in Colwood that is run and maintained by the volunteers of the Greater Victoria BMX Association. He had been searching for an affordable sport for his children, aged 4 and 6, to participate in after the traditional sports like soccer and baseball just didn't seem to fit.
All it took was watching one race for the boys to want to give the track a try.  Dad and sons all signed up for a one-day free trial the next week and never looked back.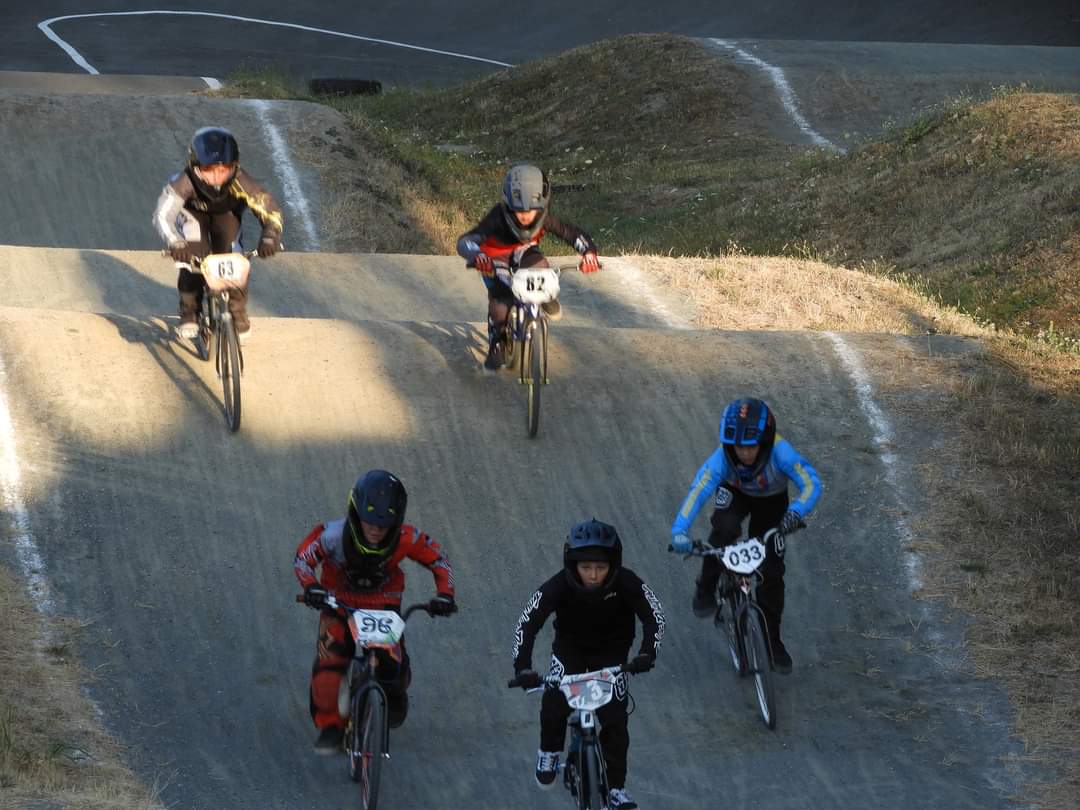 The community at Greater Victoria BMX Association was like something I had never experienced, says Besler. Although BMX Racing is a competitive sport where individuals race against each other, everyone there was always willing to help teach, encourage and cheer on every rider. Everyone at the track just wanted to see people having fun and riding bikes.
After about a month of riding at Greater Victoria BMX, Besler's neighbor's children came along to give it a try and were just as hooked. The following season in 2019, Besler decided to make some jerseys and create a team called the Bandits. 
Watching all four kids learn, grow and gain confidence on a weekly basis was truly inspiring. Since those early days of riding in 2019 our team has continued to grown to 23 friends and fellow riders as we prepare to start our 2022 season at Greater Victoria BMX Association.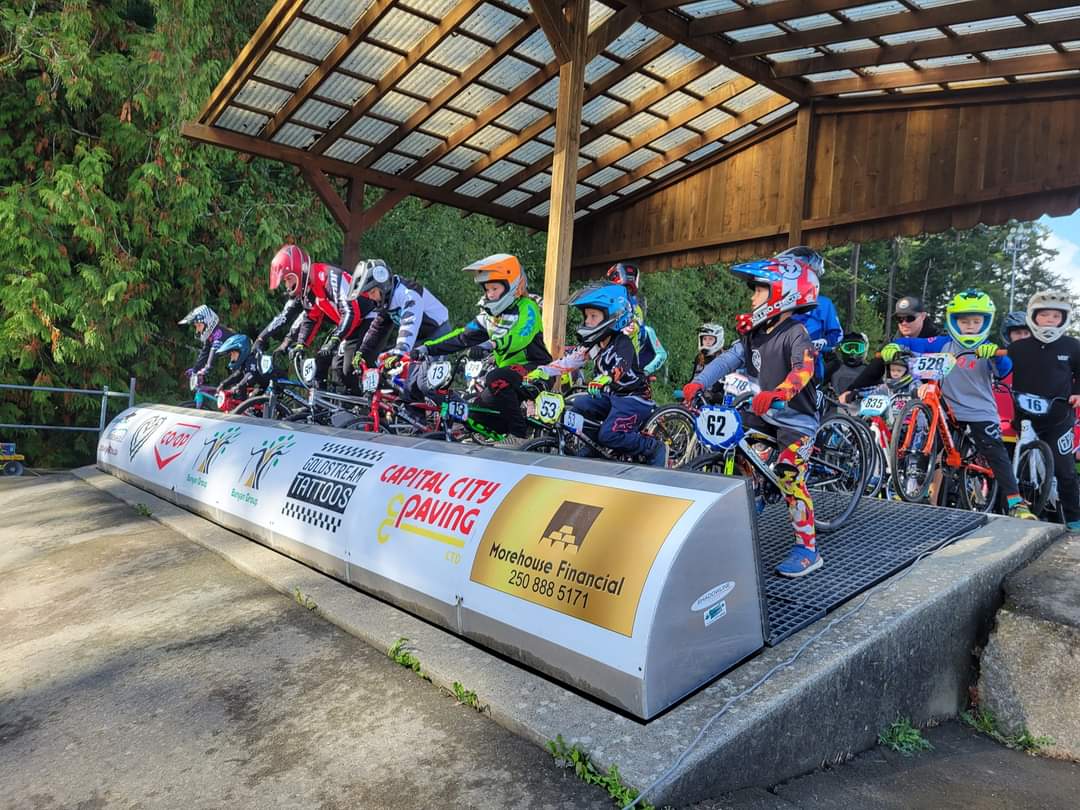 The Greater Victoria BMX Association is a non profit organization that is completely run by a dedicated team of volunteers. These volunteers dedicate countless hours of their time to provide an amazing experience at the track. Members also contribute time to host work parties to help keep the track and facility in the best shape possible. This also provides members with a sense of pride and team work. In 2021, Besler was inspired to be more involved and became the President of the Greater Victoria BMX Association.
The sport of BMX Racing promotes confidence, a healthy lifestyle and creates friendships that last a lifetime. It's unique in that it can allow an entire family to ride together so no one has to sit in the bleachers and just watch.
The Greater Victoria BMX Association has riders as young as two years old on strider run bikes, right up to adults in their 60s who still race and compete.
Many of our riders are very talented and even compete on the world stage with rankings from #1 to #4 in their respected categories.

Give it a try!
The Greater Victoria BMX Association is part of BMX Canada and offers a free one day trial membership to anyone who wants to try it out for the first time. The Colwood track is open to the public to try whenever events are not being hosted.
The race season runs from April – October with weekly racing and practices. At the Greater Victoria BMX Association, riders are grouped into categories based on age and proficiency and can participate as much or as little as they are able to. 
Exciting events are planned for the 2022 season including the three-day BMX Canada Nationals race on July 1-3, 2022.
Find the facility at 1767 Island Highway in Colwood on the lower grounds of West Shore Parks and Recreation next to the Velodrome.
More information can be found at victoriabmx.com or on Facebook at Greater Victoria BMX Association.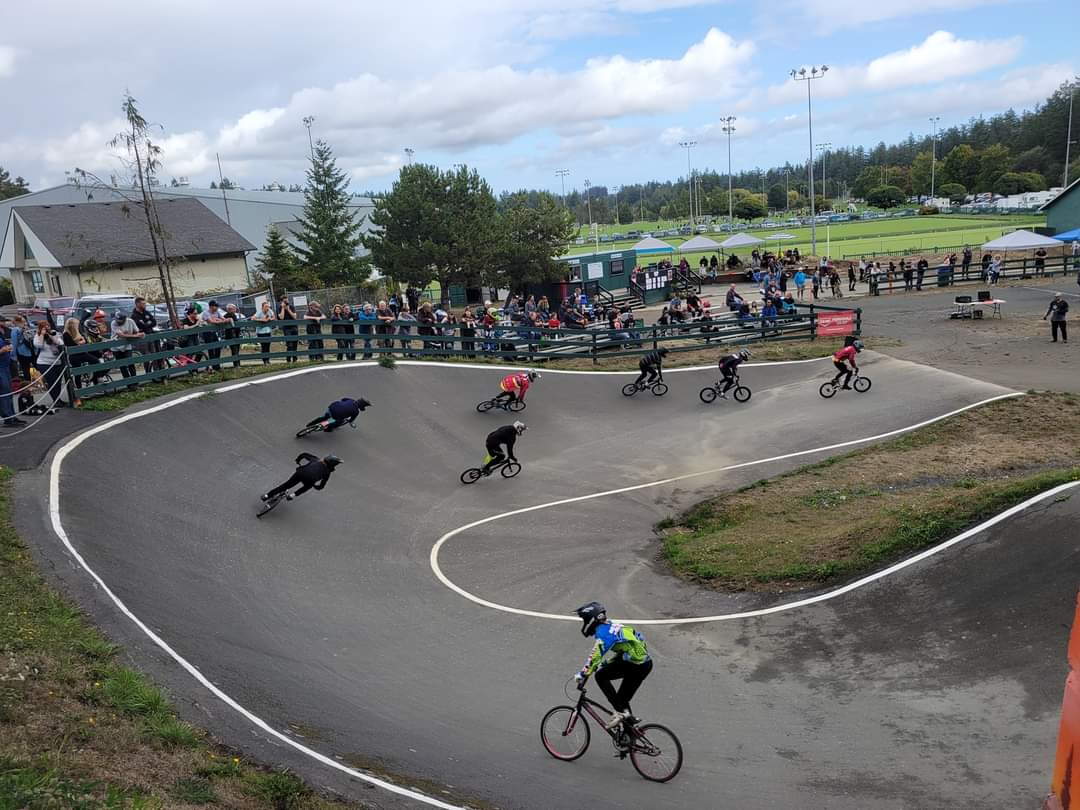 ---
Learn more about Colwood Sports, Clubs and Associations.
Want to share an "Insider's Perspective" about your Colwood club or sports group? Email srussell@colwood.ca.