Today Mayor Martin officially opened the Applegate Trail that runs through the forested area behind Dressler Road between Wishart Road and the Painter Trail. (Map link to the Wishart Road trail head.)
The sun was shining and the air was crisp for this wonderful community gathering of residents and representatives of the City of Colwood and GableCraft Homes.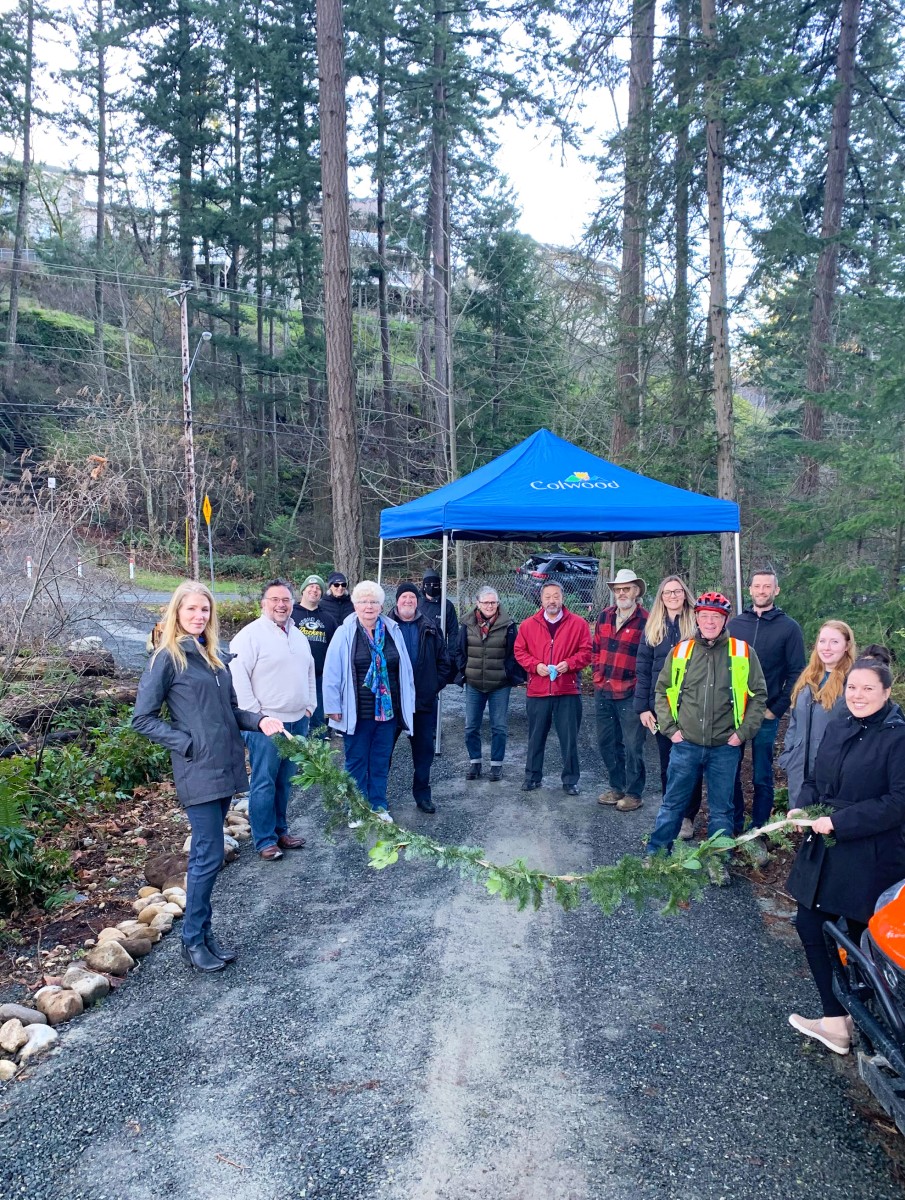 Mayor Martin and Ben Mycroft, Director of Development for GableCraft Homes cut a 'living ribbon' to mark the opening of this new nature trail.
Applegate Trail will help students access Royal Bay Secondary on foot or by bicycle and create new connections between neighbourhoods.
It will help our community begin to realize the "mountain to beach" trail system envisioned in the Colwood Parks & Recreation Master Plan. 
Residents will be able to wander the trails all the way from the beautiful views up in Outlook Park down through Applegate Trail, then follow the North Ridge Trail which will soon connect to Royal Beach.
It also links to the Painter Trail and Murrays Pond Park, through to the playground at Meadow Park Green, and over to the shops and services being built now at Royal Bay Commons.
Over time, the trail system will join Latoria Creek Park for an ever growing network of interconnected trails. 
We're grateful to the neighbours who shared their thoughts with Colwood staff and representatives and for partnership with GableCraft Homes, who ultimately funded and built this new natural amenity for our community under the guidance of the Official Community Plan.
Plan to enjoy a wander along the Applegate Trail with loved ones over the holidays!