Colwood is committed to involving residents in increasing the comfort and safety of their neighbourhoods.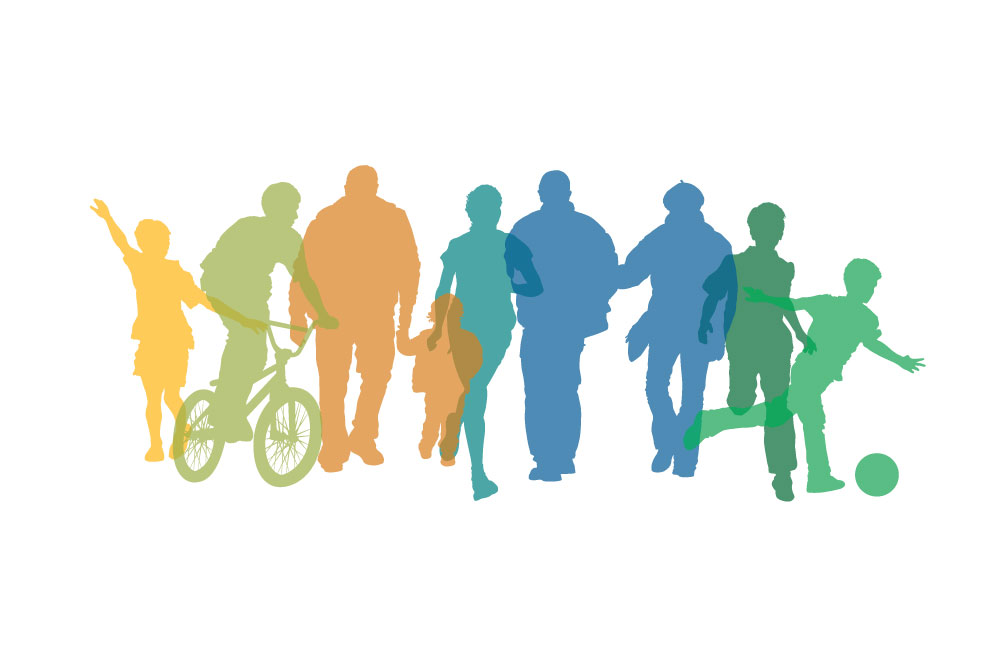 This spring the City will be installing temporary pilot projects in several neighbourhoods to test and assess various methods for managing vehicle traffic and increasing the comfort of all users.
The City will design and implement a temporary traffic calming measure for approximately 90 days, then remove it or make it permanent. Feedback and evaluation will determine whether the measures were effective.
Each pilot project will help the neighbourhood and the City clarify concerns, assess the effectiveness of various approaches and determine whether a similar measure should be implemented permanently at that location, or not.
Four 90-day pilot projects this spring
The first round of pilot projects will include four streets:
Pickford Road - Speed cushions will be installed before and after the Galloping Goose crossing. The cushions are intended to slow drivers down on this wide section of roadway and give pedestrians and cyclists an extra measure of safety when crossing on the Galloping Goose.
 
Mt. View Avenue - Three speed cushions will be installed at regular intervals along the length of Mt. View Avenue. The speed cushions are intended to slow drivers down and increase the safety of pedestrians and cyclists as well as the comfort of the neighbourhood.
 
Adye Road - Road markings called 'sharrows' will be painted on both sides of Adye Road between Kelly Road and Hatley Memorial Gardens to reinforce this route as a cycling connection between the Galloping Goose and surrounding neighbourhoods. The painted 'sharrows' are intended to remind drivers that bicycles and vehicles must share the road. The paint will also visually narrow the driving surface of the roadway which is one method for encouraging drivers to slow down.
 
Milburn Drive -  A temporary walkway will be delineated with pickets between Hatley Drive and Hockering Road and speed cushions will be installed before and after the walkway to encourage vehicles to slow down. In addition to providing physical and visual cues to encourage drivers to slow down, these measures are intended to allow residents to experience how a permanent sidewalk might impact parking and driveway access as well as pedestrian use.
These are neighbourhoods where data about traffic speeds and volumes had been collected previously to assess the need for traffic calming. Other areas where requests have been made and data collection has taken place will be considered for upcoming pilots.
Encouraging feedback on the Let's Talk Colwood page
Residents are encouraged to participate in evaluating these pilot projects by joining the discussion at LetsTalkColwood.ca.
We look forward to hearing about the impact these temporary measures have on each neighbourhood. The input provided will be critical in helping Council determine whether a permanent solution is needed and what steps will be taken next.
Ongoing transportation planning in Colwood
These temporary traffic calming pilot projects are part of an ongoing program of transportation planning and upgrade initiatives in Colwood. Read about the many projects related to traffic modeling, traffic monitoring, new sidewalks and cycling routes, trail connections, intersection upgrades, transit improvements and more at www.colwood.ca/GoColwood.
- 30 -
Media Contact
Sandra Russell, Communications Manager
srussell@colwood.ca  |  778-677-5345
Find this release online at www.colwood.ca/News
Subscribe for Colwood news at www.colwood.ca/Subscribe
Follow @CityofColwood on facebook, twitter and instagram