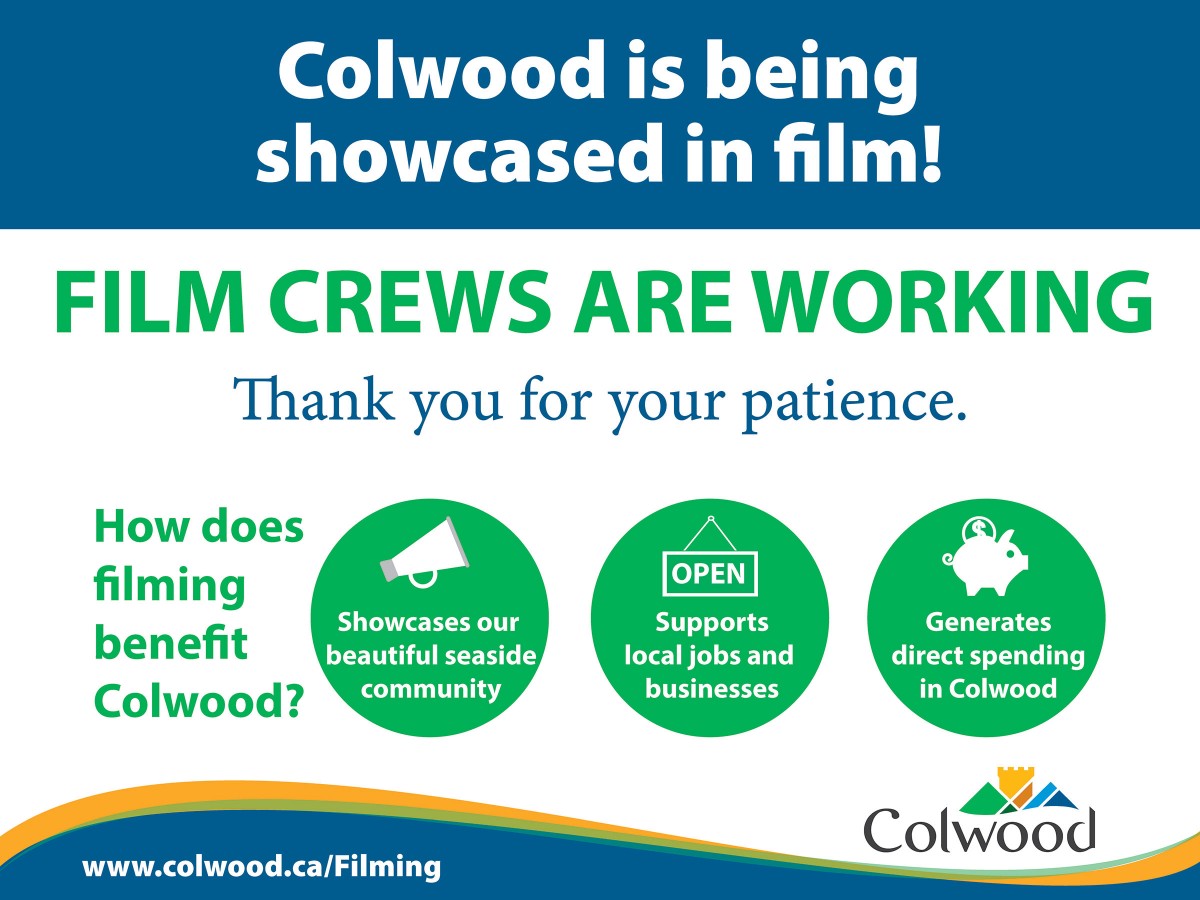 A production company will be filming the Netflix series entitled "Maid" at the Lagoon Beach on Wednesday, April 7th.
BL Buster Production Services Inc. has provided the following information about the activity they have planned. 
Tuesday, April 6th from 7:00am to 7:00pm - A small crew will lay electrical cables at the east end of the Lagoon Beach.
Wednesday, April 7th from 7:00am to 3:00pm - Filming will begin with a tow trailer rig carrying a picture car and camera, travelling on Ocean Bouelvard between Lagoon Rd and Belmont Rd. We will use Milburn Drive and Anchorage Road as a turn around loop, as well as the Juan de Fuca Recreation Centre, where our essential work trucks will be staged. During this time you can expect brief delays on Ocean Boulevard, as we travel with a police escort, sometimes slightly below the posted speed limit.
Wednesday, April 7th from 3:00pm to 7:00pm - Our essential work trucks will move and park at the east end of the Lagoon Beach on the South side of Ocean Boulevard. Crew will arrive in the area via shuttle and continue filming scenes on the beach on the N=north side of Ocean Boulevard.
Wednesday, April 7th from 7:00pm to 9:00pm - Filming will complete for the day, the crew will pack the trucks, and leave the area. Electrical cables will remain in place overnight with security personnel in place.
Thursday, April 8th from 7:00am to 7:00pm - A small crew will return and remove the remaining electrical cables.
In order to minimize disruption to your neighbourhood, all of our crew vehicles and trailers will be parked outside the neighbourhood. However, in order to accommodate our essential work vehicles and to maintain continuity of picture, "temporary no stopping" signs will be posted on Wednesday. 
We appreciate the opportunity to film in your neighbourhood and will do our best to accommodate any residents specific needs. If you have any questions or concerns, please contact me at 604-617-1244 or through email at pdrussell78@gmail.com. Alternatively, you can also speak to the Assistant Location Manager Alex Rowley, who will be on set.
Information about filming throughout British Columbia is available through Creative BC at 604-730-2732 or by visiting their website at www.creativebc.com.