[Photo on the zipline: Colwood Mayor Rob Martin (right) and Ben Mycroft, Royal Bay Development Manager]
The much-awaited playground at Meadow Park Green in Colwood's Royal Bay neighbourhood officially opened today with a small, socially distanced event that included Colwood Mayor Rob Martin and members of Colwood Council, GableCraft staff and their children.
The playground will be open after 3pm this week while GableCraft completes a few finishing touches in the surrounding area during working hours.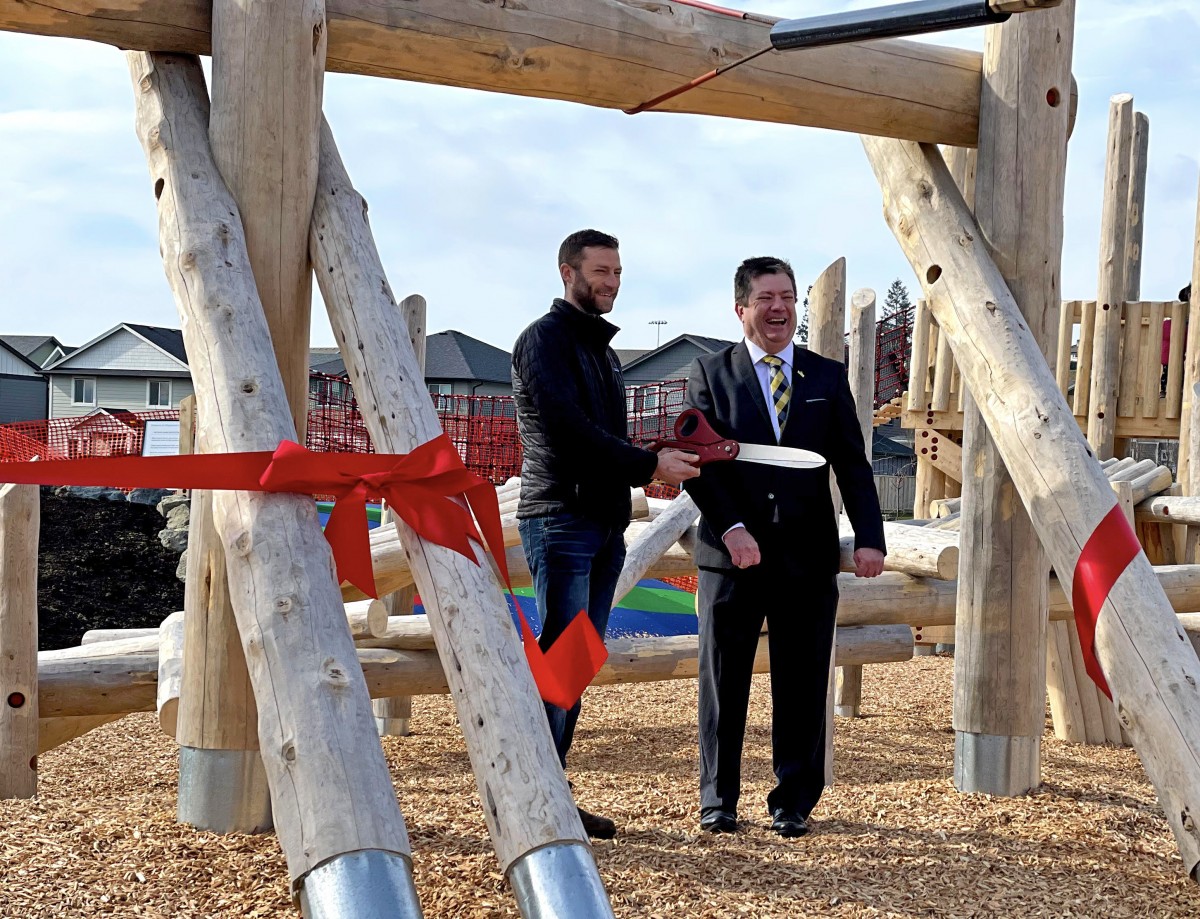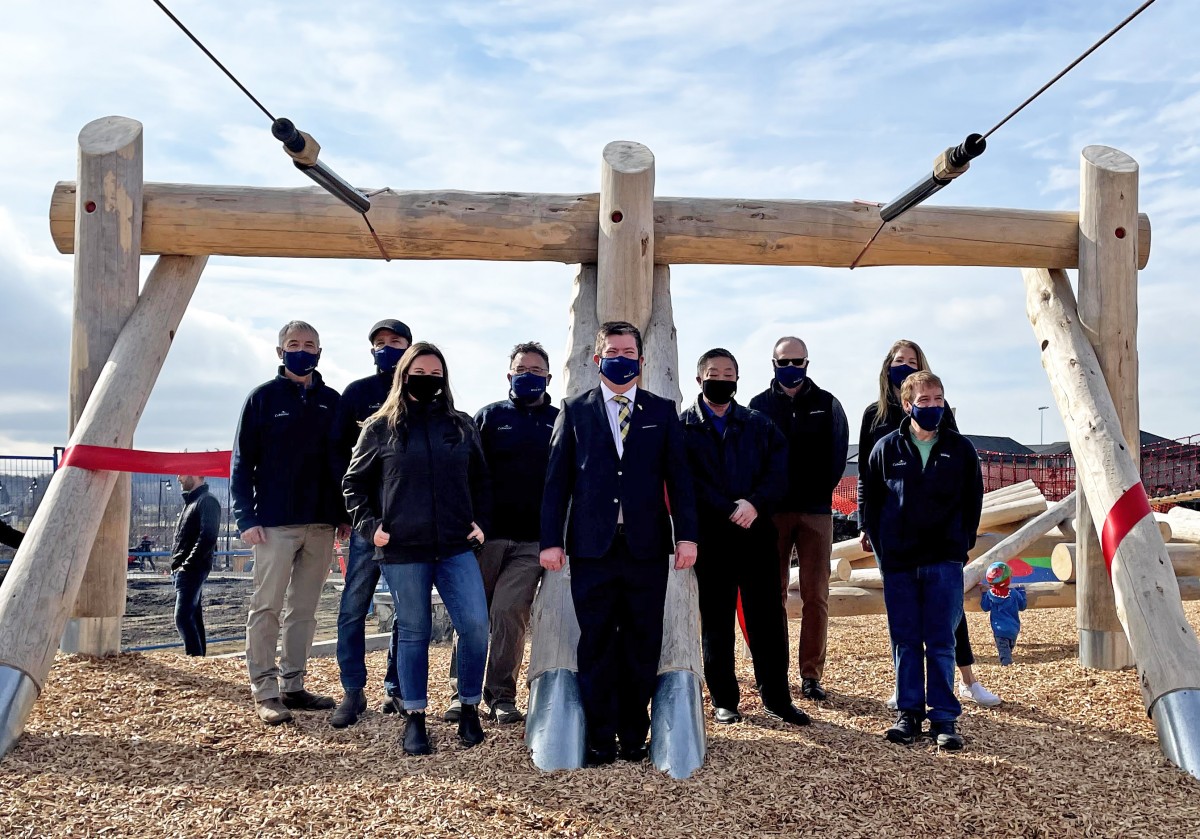 The striking timber-structure playground includes a double zip line, climbing structures, swings, a tower slide and a colourful play mound with a tyke slide. Families in Royal Bay provided input into what features the playground should include. The playground and wide open central green space are designed to encourage unstructured play for kids of all ages. The large grass play area will open in the spring once the turf has a chance to fill in. 
    
[Photo credit: Jennifer Callioux]
Designed for play with Colwood in mind
The timber design of the playground by Kinsol Play is a perfect fit for Colwood, which is known for it's connections to nature. Nestled within Meadow Park, it is complemented by thousands of new trees and shrubs, walking paths, and rain gardens. 
Meadow Park Green will be part of a network of interconnected parks and trails planned for Colwood that will link to new and existing parks and neighbourhoods from the heights of Triangle Mountain to the waterfront at Royal Beach. To learn more about the vision for Colwood parks, see the Draft Colwood Parks and Recreation Master Plan. 
About Royal Bay  
Royal Bay is a master-planned seaside village community just steps from Royal Beach where you can walk along the shoreline all the way to the Lagoon Beach and beyond to Fisgard Lighthouse.
Spanning over 400 acres, the next chapter of Royal Bay on the south side of  Latoria Boulevard is transforming the former rock quarry into a new hub for Colwood and the Westshore. Along with the Commons, which will feature new neighbourhood shops, eateries and services, there will be a range of homes and a new elementary school as well as new parks, pathways, safe cycling routes.
Learn more at www.liveatroyalbay.ca
- 30 -
Media Contact
Sandra Russell, Communications Manager
778-677-5345
Find this release online at www.colwood.ca/News
Subscribe for Colwood news at www.colwood.ca/Subscribe
Follow @CityofColwood on facebook, twitter and instagram