Where:  Lagoon Bridge on Ocean Boulevard
When:   Sunday, December 13, 2020, 8am to 2pm
What:    Temporary closure for filming - Colwood is being featured in a Hallmark Movie
---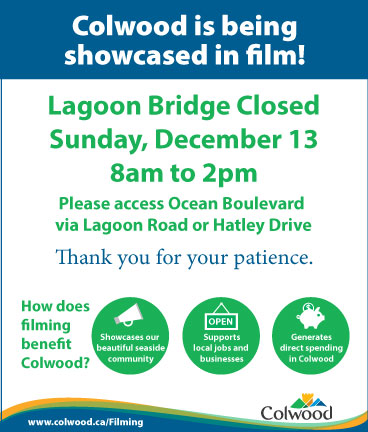 On Sunday, December 13 between 8am and 2pm the Lagoon Bridge will be closed to allow for filming. Visitors can still access the waterfront from Lagoon Road or Hatley Drive. 
Hope Road Productions Ltd. will be filming scenes for the Hallmark Movie "Today is not your day".
The map below shows the areas that will be closed for filming. Signage will be placed at all waterfront access points to advise drivers. 
The remainder of Ocean Boulevard and access to the beach will be OPEN, however there will be no access to the waterfront from the Fort Rodd Hill side during those hours.
We appreciate your patience and understanding.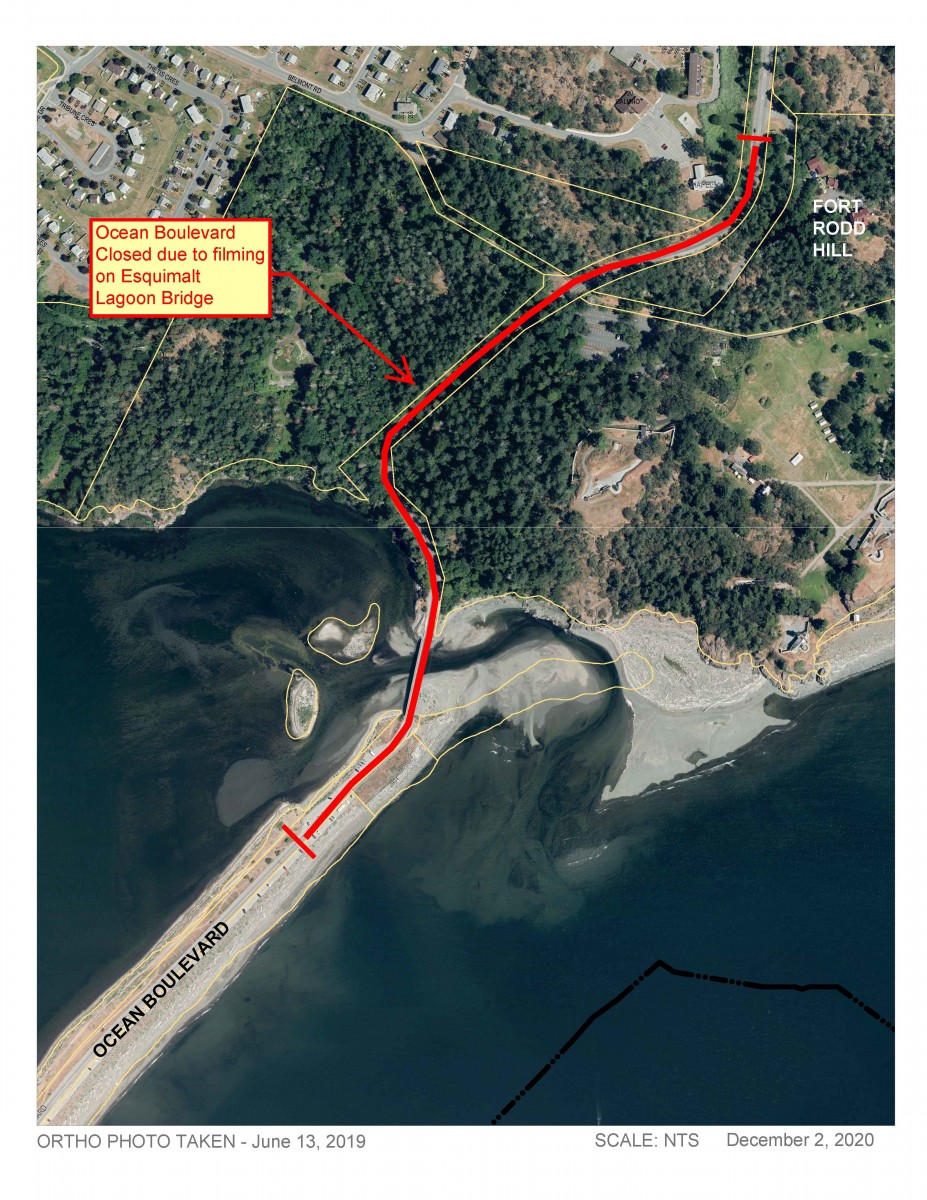 Questions about this film production may be directed to Hope Productions at 778-265-7007.
Questions about filming in Colwood may be directed to the City of Colwood at 250-478-5999.
Learn more about filming in Colwood at www.colwood.ca/Filming