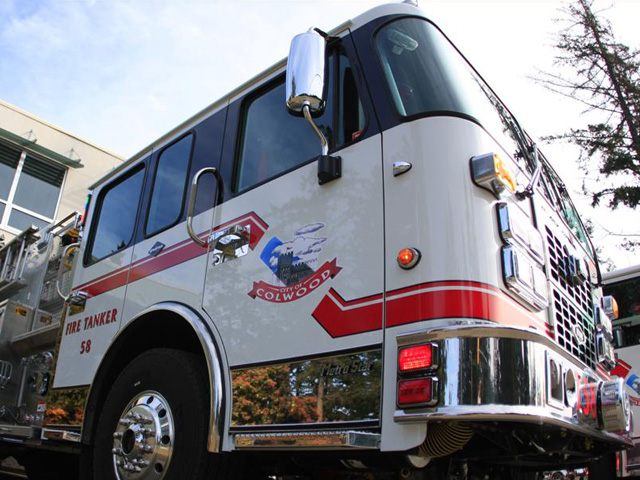 Thanks to the watchful eyes and quick action of residents, Colwood Firefighters were able to extinguish a smouldering fire in a large pile of bark mulch on private property near Veterans Memorial Parkway and Cairndale Road before it became a threat.
Firefighers used hand tools and pressurized water to contain the fire and prevent it from growing. They called the person responsible for the property and waited until they arrived, directing them to dismantle the large pile using heavy equipment.
Fire safety around bark mulch
Bark mulch is highly flammable and prone to spontaneous combustion, particularly when stored in large piles where heat is produced as the material decomposes. Fire danger can be minimized by limiting the size of bark mulch piles, keeping the pile loose rather than compact, and watering the pile during dry conditions.
Flammable materials should always be kept well away from bark mulch.