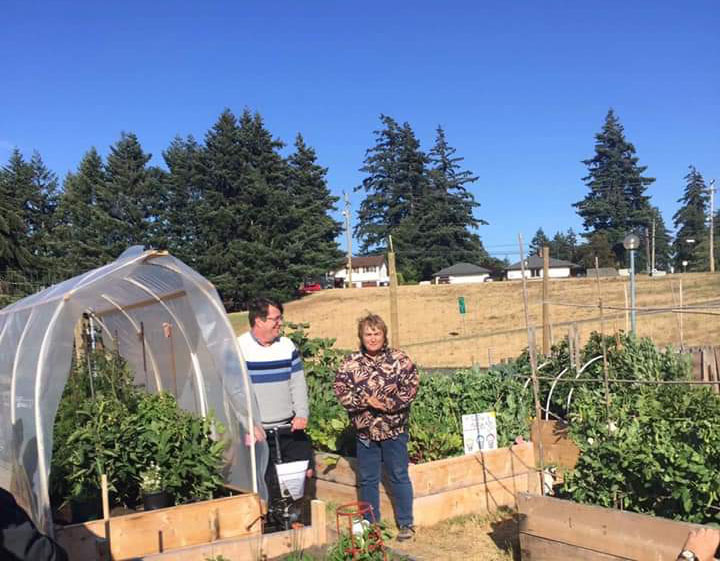 For the first time in Colwood, Mayor Martin proclaimed June 19, 2019 Colwood Community Garden Day. On Tuesday, June 19th he attended the Community Garden Open House to take a tour and share his appreciation for the incredible progress they have made. 
Some of the beds are dedicated to growing food to share with those in need, through the Living Edge Food for the Hungry program.
Other plots are teaching gardens where students from the elementary school are learning important lessons about nature, food and health.
There are even a series of small pots with maple seedlings started by a student from Royal Bay Secondary School. His plan is to donate the trees to Habitat Acquisition Trust to renew the City's urban forest over time.
Mayor Martin noted that the land where the garden now grows has been idle for many years is suddenly full of people and blooming with purpose!
"It's heartwarming to see people of all ages dropping by to plant, water, weed and harvest on these shared traditional lands of the Coast Salish people who grew their food here and hunted and fished in this area for generations before us.
This garden has brought families, friends and neighbours together to set up their garden plots, sow seeds, tend their plants and share knowledge about nature, gardening and preparing healthy food.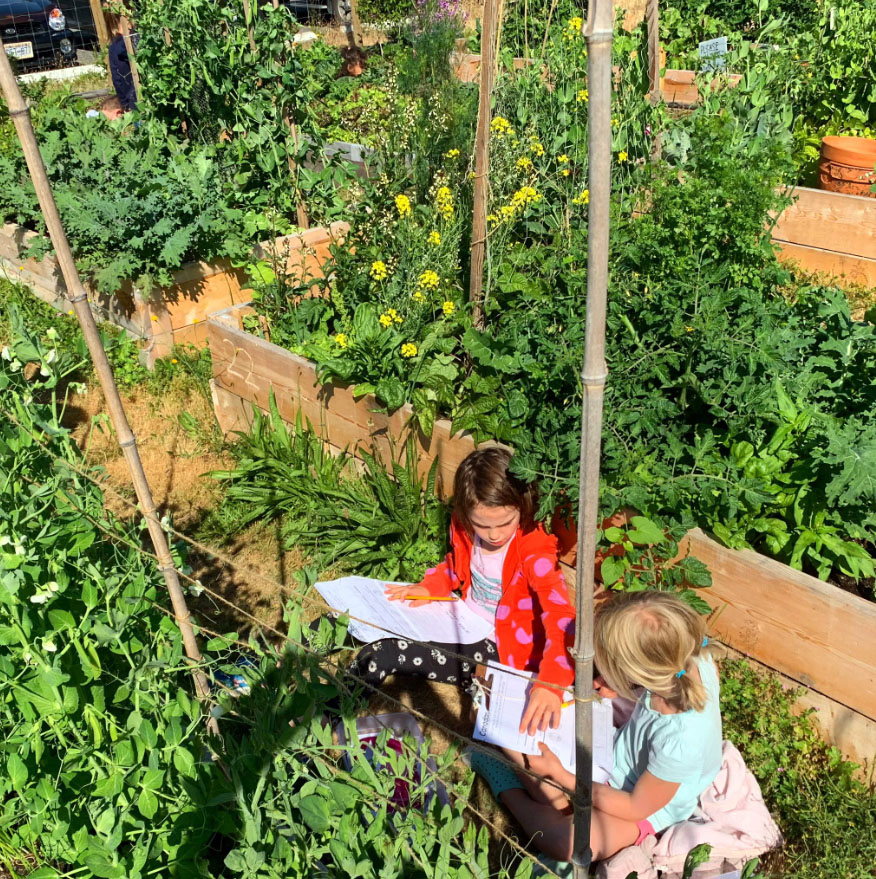 It gives older folks and youngsters a reason to get out and active in the fresh air to garden side by side and interact in ways they may not otherwise have had the opportunity to.
Teachers bring groups of kids over from the elementary schools for hands-on learning about nature, plants, gardening and growing.
The garden is a wonderful step toward renewing our community's connection to nature and reinforcing the importance of producing fresh, wholesome, nutritious food.
It is a reminder of the many benefits to growing our own food – saving money on groceries, eating healthier, spending time in nature, gaining a sense of accomplishment and enhancing our overall wellness.
It's also an important way to increase our community's resilience in the event that we are ever faced with a food shortage or large-scale emergency.
In this age of immediacy when you can "Skip the Dishes" or "Uber Eats", it is easy to lose sight of where healthy food comes from. It is important that producing and preparing our own food does not become a lost art and that the next generation has the opportunity to learn and experience the satisfaction and joy of growing food, cooking together and sharing a meal they have prepared.
We are grateful to everyone involved for their hard work to make this garden a reality. It has been a pleasure to see it come to life and a great example of what we can achieve by working together."
Learn more about the Colwood Community Garden at City Hall.