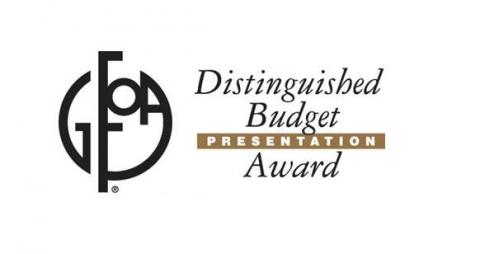 The City of Colwood 2018 Financial Plan has been recognized with a Distinguished Budget Presentation Award from the Government Finance Officers Association (GFOA).
The award is considered the highest form of recognition in government budgeting. To qualify, the City's budget document was required to meet strict guidelines based on internationally accepted best practices, resulting in a report of the very highest quality.
"This prestigious award is a testament to the professionalism and dedication of City of Colwood staff," said Mayor Rob Martin. "It represents the City's commitment to transparency and thoroughness in ensuring Colwood residents have the most comprehensive information about how their tax dollars are used."
Colwood's Director of Finance, Christopher Paine, notes that a strong financial plan is vital.
"A transparent financial plan encourages citizen engagement and empowers Council to set a strategic, long-term vision into motion," said Paine.
Paine emphasized that the annual municipal budget process requires the collaboration and contributions of staff throughout the organization.
"This financial plan communicates the invaluable services that the City delivers to the public, and demonstrates exemplary cooperation between City departments," said Paine. "We look forward to demonstrating further progress through the 2019 budget deliberations."
The 2018 Financial Plan can be viewed on the Colwood website at www.colwood.ca/Budget
-30-
Media contact
Sandra Russell, Communications Manager
City of Colwood
250-294-8143
Subscribe for Colwood news by email at www.colwood.ca/Subscribe
Follow @cityofcolwood on facebook, twitter and instagram