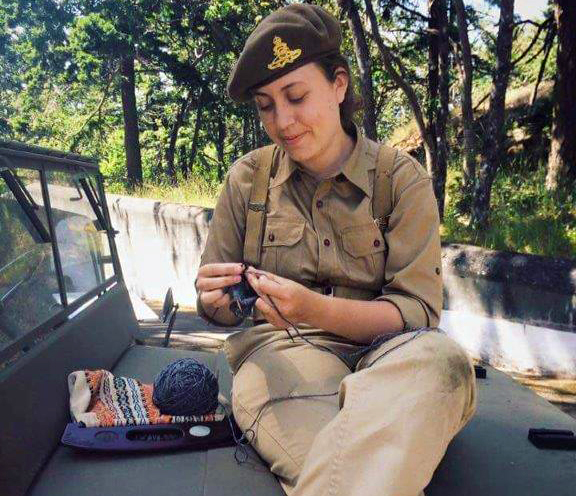 Discover how women of the Second World War contributed to our victory.
Join costumed re-enactors and Parks Canada staff during this four-day event at Fort Rodd Hill National Historic Site.
Step back in time to honour women of the second world war and learn about the important contributions they made on the home front.
Dress in your best 1940s' style outfit and enter for your chance to WIN ONE NIGHT IN AN oTENTik!
Special Presentations
Friday June 17 at 2pm - Victory Roll and Bren Gun Girls: 1940's hairstyles for working women.
Saturday June 18 at 11am - Learn to knit:  First 20 participants get needles and wool. Everyone will receive free historic patterns and knitting help.
Saturday June 18 at 1pm - Knitting Bee: Refreshments and draw prizes.
Note: Projects can be started ahead of time and finished on site. Follow our Fort Rodd Hill and Fisgard Lighthouse NHS Facebook page for historic pattern ideas @FortRoddFisgardNHS!