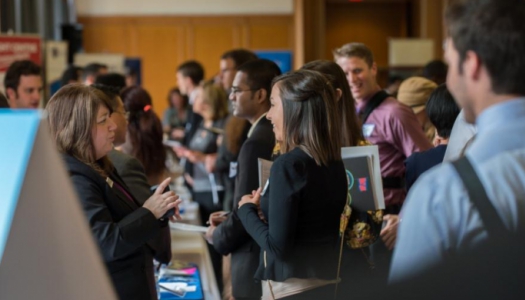 Every winter Royal Roads University opens its doors to welcome employers and organizations to meet and mingle with over 300 students and alumni.
This day is not just about students finding jobs, but about self-discovery and meeting new business associates. It is a day of sharing experiences and learning from others while also promoting your business and speaking with talented students from RRU's diverse bachelor and master programs.
The most popular event of the Career Development Conference is the afternoon Networking Booths. This three-hour session gives employers an opportunity to meet with students, ask questions, provide answers and interview potential new employees – all at no cost.
Learn more at www.royalroads.ca/about/connect-top-talent or contact careerservices@royalroads.ca or 250.391.2600 ext. 4554.