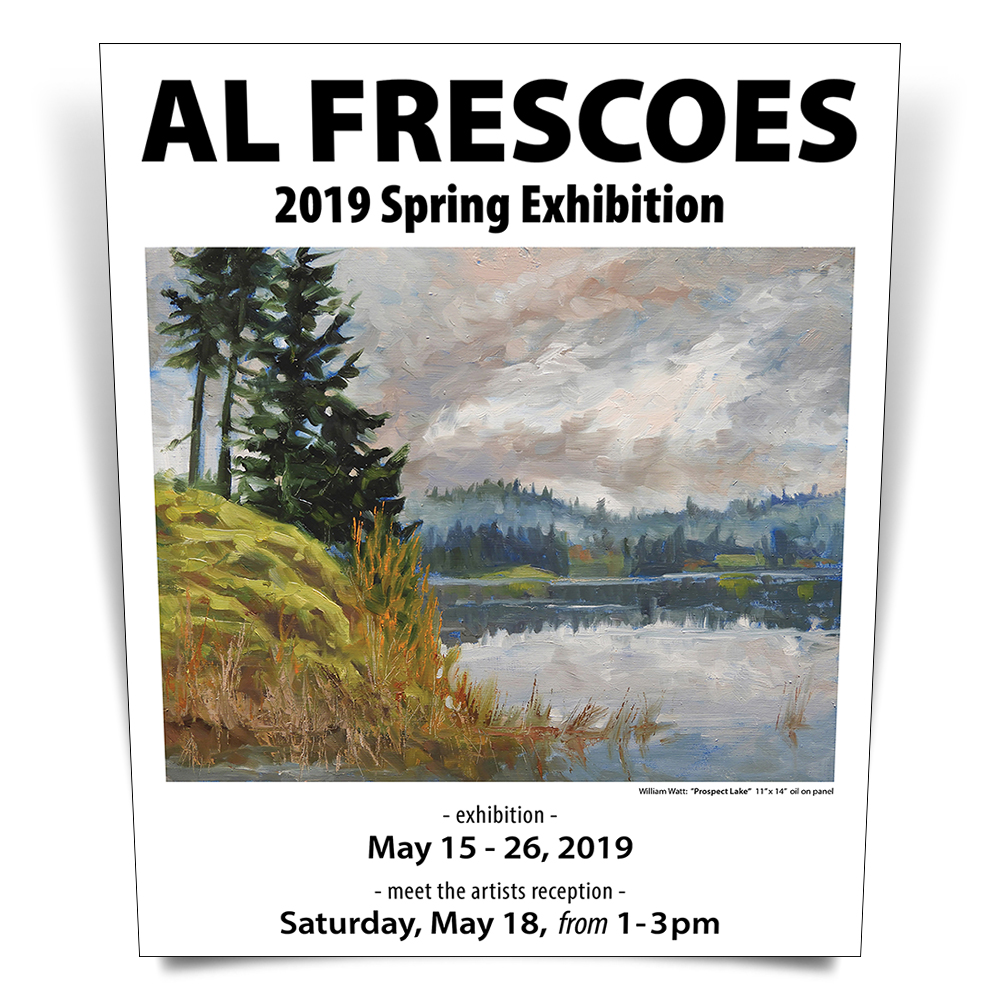 The 'Al Frescoes Plein Air Painters of Victoria' is the largest group operating on Vancouver Island.  Every Friday morning, rain or shine, these dedicated painters choose another glorious spot, set up their easels and capture this Island's beauty.
Al Frescoes 2019 Spring Exhibition takes place at Coast Collective Art Gallery from May 15th to May 26th. Take in the beautiful scenery our island has to offer through the eye of the artists who stood and painted in each location.  Plan to attend the Meet-the-Artists Reception being held on Saturday, May 18th from 1 to 3. 
With no membership requirements, no fees, and minimal organization, you might even be moved to join them on a paint-out one Friday, because everyone is welcome.