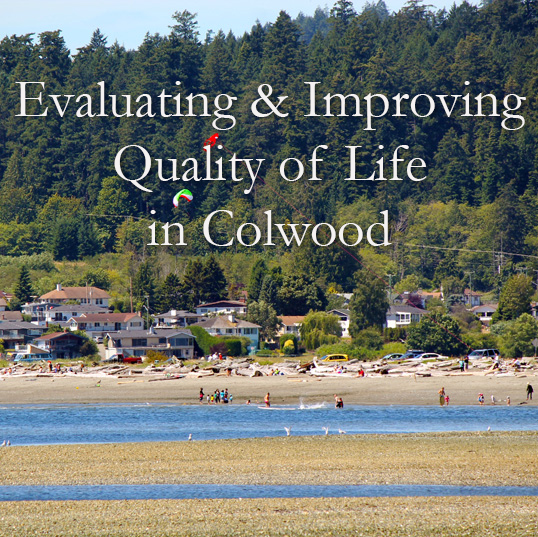 The City of Colwood conducts citizen satisfaction survey to help Council better understand citizen needs and expectations. It is an opportunity for residents to share their views about quality of life in Colwood, which city services are most important to them and where there is need for improvement.
Colwood Council and staff are continually working to improve our community and the services we provide for our citizens. Asking residents 'how are we doing?' and 'what's most important to you?' provides critical information to help measure our progress and make decisions about the community-building services, projects and initiatives the City will focus on.
Who can take the citizen survey?
The survey is for Colwood residents only. During late January and early February 2016 Colwood residents may be contacted by phone as the City works to gather input from a random sample of 400 citizens. This approach is the most scientific way to hear from broad range of residents throughout the community. Colwood residents not contacted by phone could complete the survey online. The 2016 survey is now closed.
How are citizen survey results used?
Results of the survey will be made available on the City of Colwood website when they are presented to Colwood Council in late February. Findings will inform the City's 2016 strategic planning and budget processes to guide short and long term priorities. The information will also provide important baseline data by which to evaluate the impact of improvements over time. 
Results of the 2016 Citizen Satisfaction Survey
Results of the survey were presented to Council on February 22, 2016 by the research company who conducted the telephone survey. You can view the presentation here.
The infographic below provides an overview of survey findings (click the image to view it as a pdf).