On Thursday, August 31 in Colwood's Royal Bay neighbourhood on the land of the Lekwungen speaking people, Mayor Kobayashi and members of Colwood Council attended the blessing of the land where construction of the new Royal BC Museum Collections and Research building is set to begin.
As the hosts, members of the Royal BC Museum team blanketed the Lekwungen Elder who led the event and the members of the group who performed the blessing, to honour and thank them.
Mayor Kobayashi was one of four officials invited by Lekwungen leaders to bear official witness to the ceremony, along with Lana Popham, BC Minister of Tourism, Arts, Culture and Sport; Leslie Brown, Chair of the Royal BC  Museum Board; and Jeremy Olthuis, Chief Operating Officer of the construction contractor, Maple Reinders.
The Lekwungen Elder emphasized that to witness is to watch, listen, and retell what is experienced and learned, passing the knowledge on to others.
The Land Blessing Protocol was performed by members of the Shaker Faith with prayers and music for the prosperity of their people and protection of the land, as they walked the perimeter of the site three times, then circled the project partners.
"The Lekwungen People have been stewards of these lands since time immemorial," said Colwood Mayor Doug Kobayashi. "There is deep history on this land that is important to learn about, talk about, and preserve. Every time we visit the Royal BC Museum building we will remember this day, this blessing, and whose land it is built upon. I feel privileged and honoured to be part of this sacred ceremony today. "
The 15,200-square-metre building on Metchosin Road in Colwood will use innovative building methods including mass timber to safely and efficiently house the history of our Province. It will also provide dedicated research labs and learning spaces for conservationists, as well as offering public access to view the collections. This exciting, new public amenity is scheduled to open in 2026.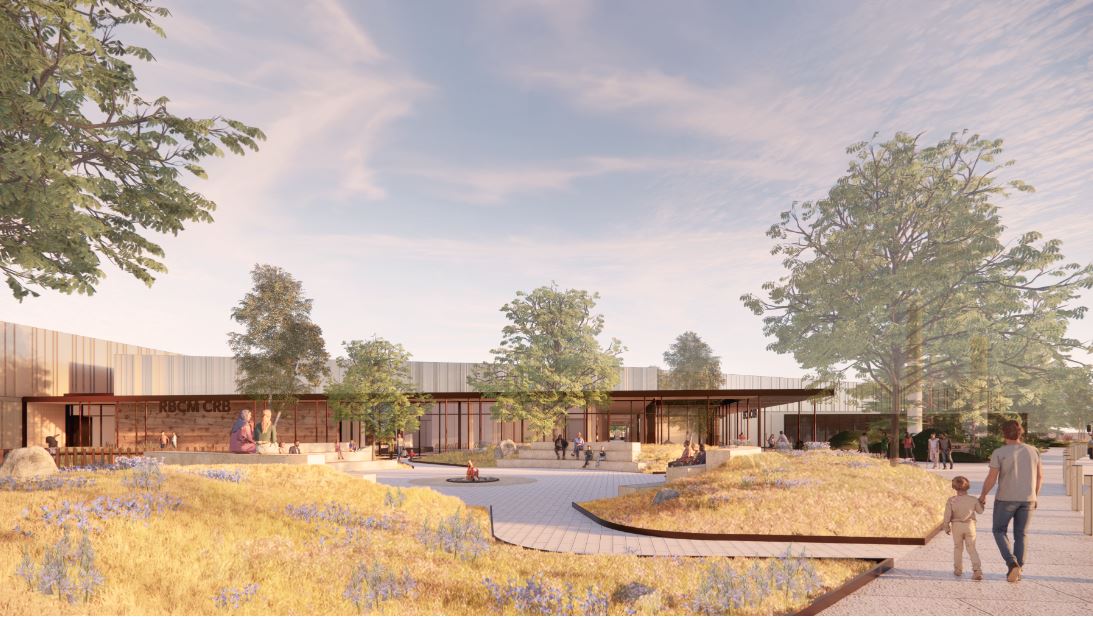 Related links
Contract awarded for Royal BC Museum Collections and Research Building
-30-
Media Contact
Sandra Russell, Communications Manager
srussell@colwood.ca
Find this release online at www.colwood.ca/News
Subscribe for Colwood news at www.colwood.ca/Subscribe
Follow @CityofColwood on facebook twitter and instagram