When: Monday, August 15, 2022, to Tuesday, August 23, 2022
Where: Galloping Goose Regional Trail in Colwood
What: Emergeny sewer repairs
---
Cyclists and pedestrians using the Galloping Goose Trail through Colwood will be asked to take a detour between August 15th and the 23rd to allow for emergency repairs to the sewer line. 
The detour affects people traveling the section of the Galloping Goose Trail between Wale Road and Aldeane Avenue that starts near Sooke Road and runs behind the Denny's and Colwood Gardenworks will be closed. 
The detour route takes cyclists from Wale Road, down Ocean Boulevard to Belmont Road where there is a small trail connection that reconnects to the Galloping Goose Trail in the area behind Colwood Corners.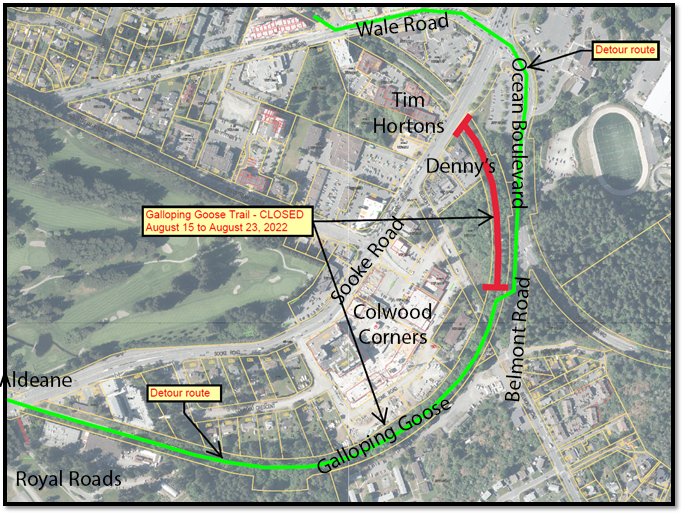 Contact for the works:
Josh Andrew, P.Eng
Engineering Lead - Capital Projects
City of Colwood
engineering@colwood.ca