The Colwood Christmas Light Up is  one of those special community events that captures the true spirit of the Christmas season and leaves people smiling.
Friends and neighbours visit and reconnect over hot chocolate and treats while children from local schools spread cheer with their musical performances.
Join us Tuesday, December 5th from 6:00 -8:00 pm at Colwood City Hall, 3300 Wishart Road.
Free family fun
It's an event you may want mittens for, but you can leave your wallet at home, because hot chocolate, hot dogs and treats are all provided by generous Colwood businesses.
Red Barn Market at Latoria Walk donates hot dogs that Colwood councillors and staff grill to perfection. And Royal Bay Bakery provides their mouthwatering mini apple fritters.
Kids get crafty
Volunteers from West Shore Parks & Recreation will help the kids make nature inspired Christmas gift bags. Beautiful and environmentally friendly, they'll be proud to present them to family and friends.
A special guest on the fire truck
Everyone looks forward to the big moment when Santa arrives on the fire truck. It's part of the magic of of the season for the little ones.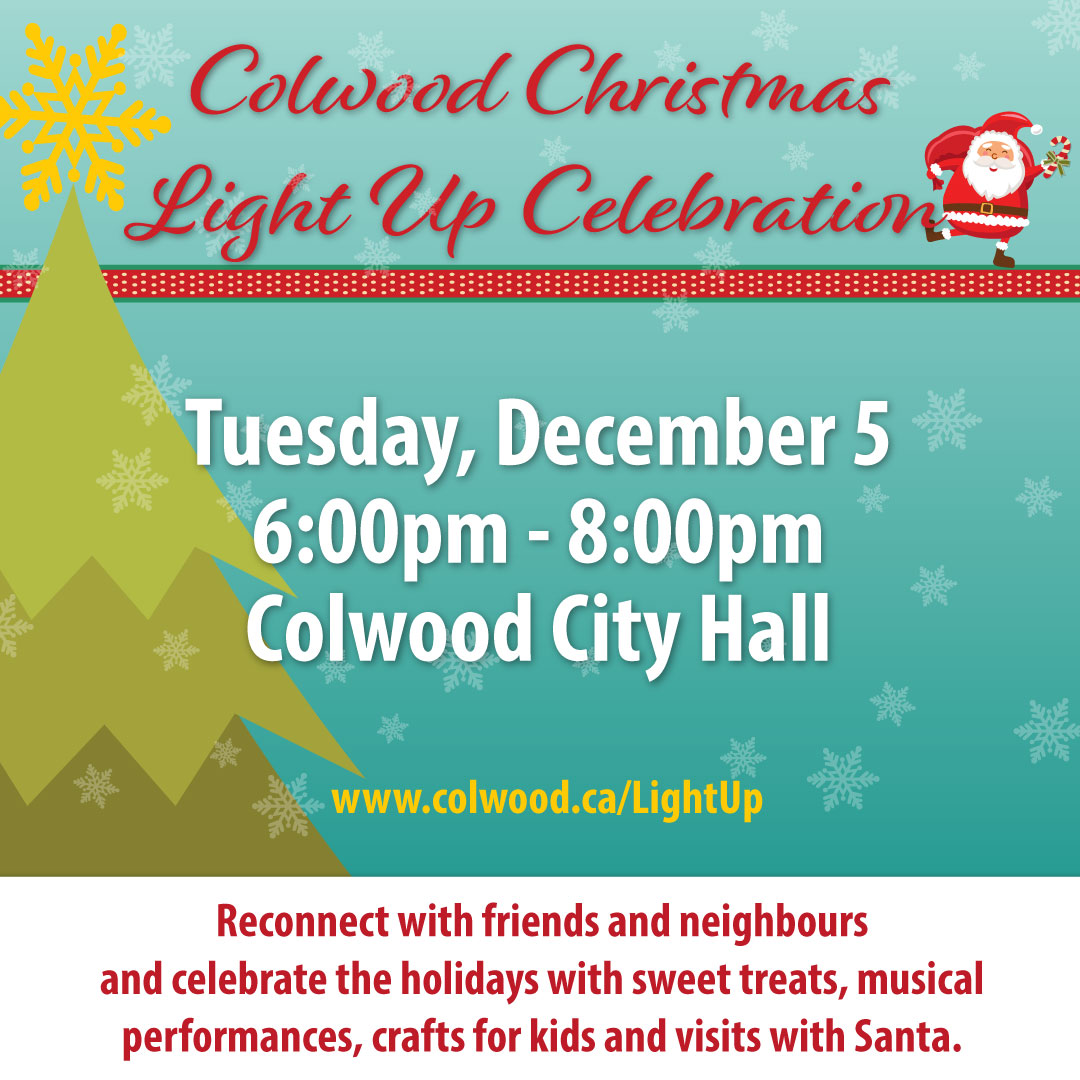 Thanks to our holiday event sponsors for helping us make this night possible!