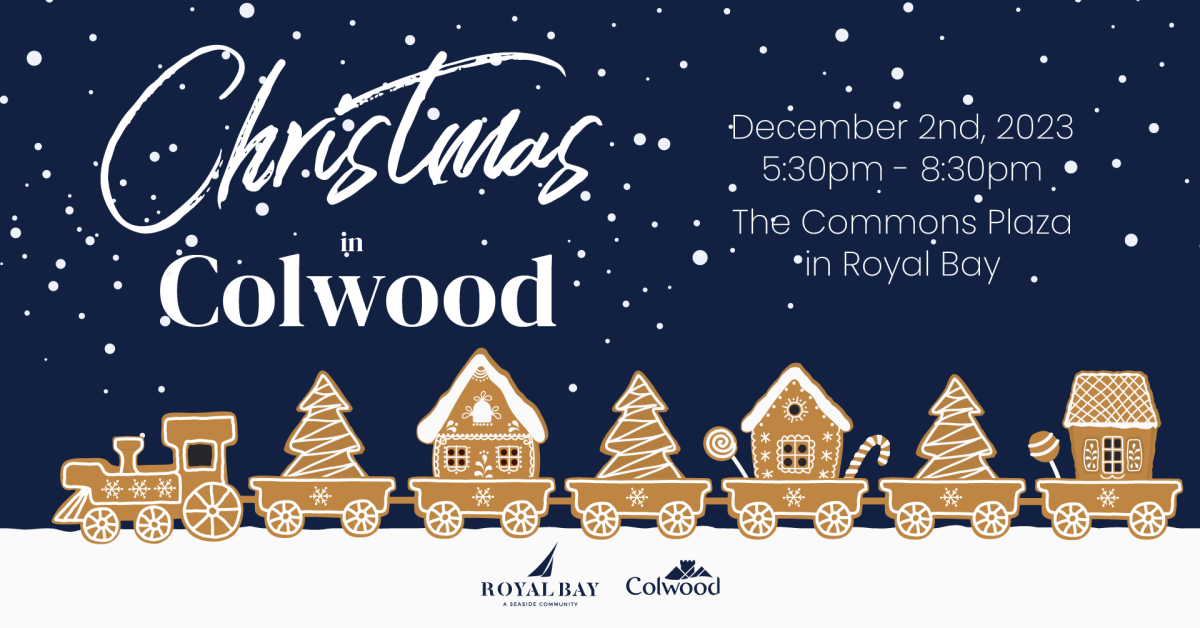 Watching the annual IEOA Truck Parade & Food Drive is a holiday tradition for families throughout the region, and this year Colwood is excited to welcome the parade to Royal Bay!
On Saturday, December 2nd, the trucks will travel from Ogden Point, through Oak Bay, Victoria, and Saanich, along the Island Highway through Langford, right into Colwood's Royal Bay neighbourhood.
This year watch for Colwood's fully electric dump truck to be part of the parade, all brightly lit.
Join us at The Commons in Royal Bay for Christmas in Colwood!
The arrival of the trucks in Royal Bay will kick off a new Christmas in Colwood event at The Commons plaza with treats, music, fun, and of course, donations to help ensure every family is able to enjoy the holidays.
The Christmas in Colwood event starts at 5:30 pm with holiday activities as we wait for the bright lights of the parade to roll through and line the streets along Royal Bay at about 8:00pm.
While you're in the neighbourhood, don't miss the magical light tunnels on the bridges through Meadow Park! Grab a Starbucks and take a wander along the trails that follow the stream to the playground and back.
We're grateful to participating local business, parade organizers, and event sponsors GableCraft Homes and Quality Foods for bringing some wonderful holiday magic to our community.
So, bundle up and join us for a bright and beautiful Christmas in Colwood!