The Solar Colwood program is now complete. To learn about current options for energy saving solutions in the Capital Region, City Green Solutions is an excellent resource.
About Solar Colwood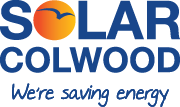 Between June 2011 and March 2015, the Solar Colwood program made it possible for more than 500 Colwood residents to undertake over 1000 renewable energy and energy saving upgrades, using a grant from the federal government's Clean Energy Fund. 
The award winning program was founded on strong partnerships that have advanced the systems, technology, trades knowledge and services that will continue to make renewable energy options more accessible and affordable. Watch a short video describing the program.
"Solar Colwood has been a great accomplishment: we've reduced our energy consumption and greenhouse gas emissions, improved our community's resilience, supported local clean energy jobs, and gained local and international recognition for our energy and climate leadership." - Colwood Mayor Carol Hamilton
Final report: Sharing what we learned
This document is for all those interested in the Solar Colwood story, especially local governments considering their own community energy and emissions initiative. It is intended to encourage, inform, and improve the delivery of community energy conservation and renewable energy programs. Our focus is on what we learned that we can share with others.
Read the final report. (Also available in French)
Meet just a few Colwood Energy Champions
Solar Colwood was about making it easy for anyone in the neighbourhood to take advantage of the benefits of renewable energy. If you walk down any street in Colwood, chances are at least one home has taken advantage of Solar Colwood services and incentives to enjoy more comfortable heating, lower energy bills. These Energy Champions make it clear that you don't have to be a millionaire or a scientist to install solar energy options...these people in your neighbourhood are saving energy and money right now.
Click on a photo to learn more about the energy champions:
Strong collaboration with these community partners made the Solar Colwood program possible.