Traffic delays are expected
When: Wednesday and Thursday, November 9 and 10, 2022
Time: 9:00am to 3:00pm
Where: Stornoway Drive between Salton and Rathnie
What: Paving on Stornoway Drive
---
Paving will take place on Stornoway Drive resulting in lane closures between Salton and Rathnie on Wednesday, November 9 and Thursday, November 10, 2022.
One side of the road will be milled out in the morning and paved in the afternoon, followed by the other side of the road the following day.  This way the road will be sealed up at end of each day and safe for vehicle traffic.
Delays are expected, please use alternate route wherever possible.
Emergency vehicle access will be maintained at all times.
Traffic personnel will be onsite to direct traffic. Please follow their directions, obey traffic signs, and use caution.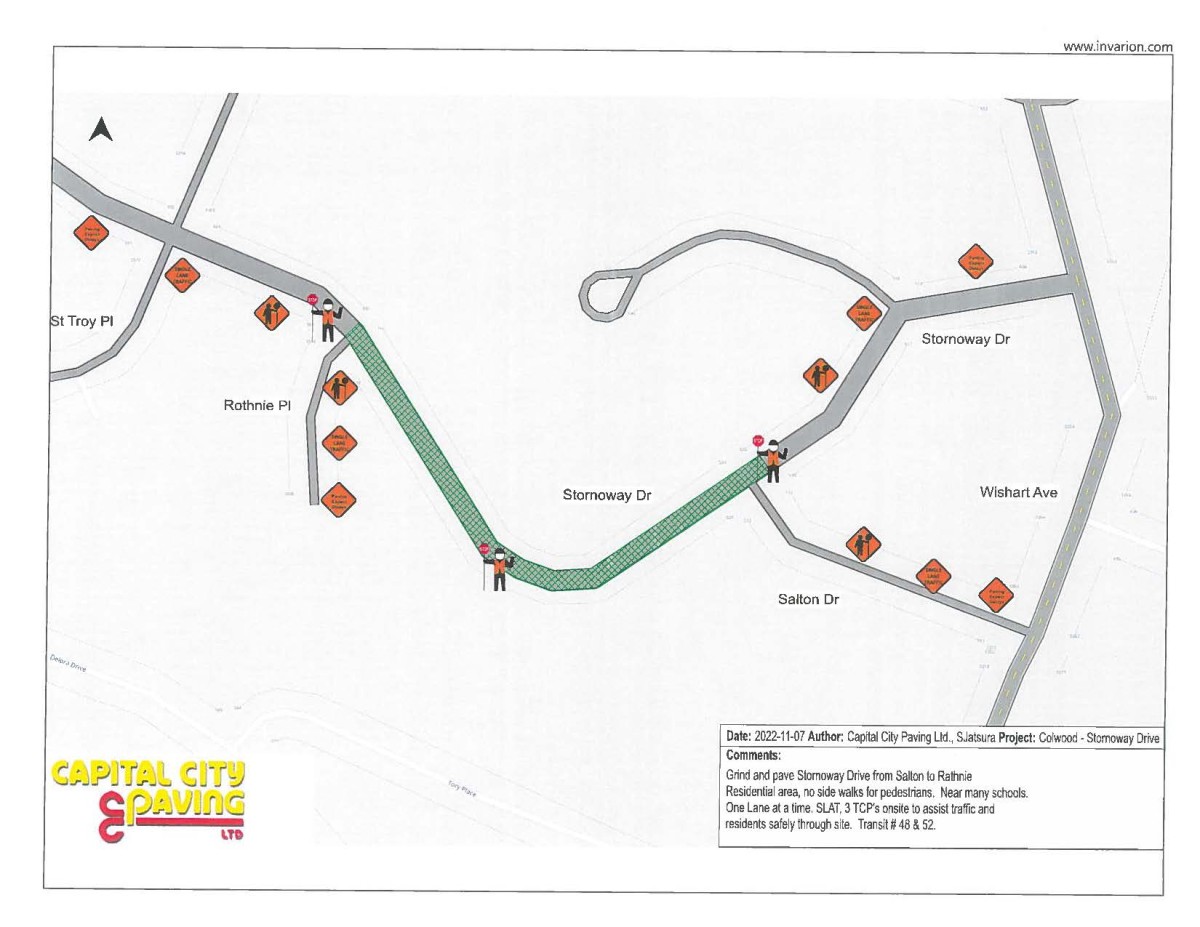 ---
Contact for the works:
Colwood Public Works
250-474-4133