Traffic delays are expected:
When:   Thursday, October 26, 2023
Where:  Latoria Boulevard at Sparrowhawk Avenue
What:    Underground ducting for crosswalk flashers
Please anticipate delays when traveling along Latoria Boulevard, Sparrowhawk Avenue and the surrounding Royal Bay neighbourhood on Thursday, October 26. Consider an alternate route to avoid delays.
Description of Works:
Underground construction will take place across Latoria Boulevard in preparation for the installation of crosswalk flashers to enhance the safety of this pedestrian crossing.
Lane closures in both directions are anticipated, single land alternating traffic will be in effect. Delays are expected. Use an alternate route if possible.
Traffic control personnel will be onsite to direct traffic. Please follow their directions, obey traffic signs, reduce speed, and use caution.
Contact for the works:  
Northridge Excavating Ltd.
250-479-4373
pblanchard@northridgegroup.ca
LOCATION MAP: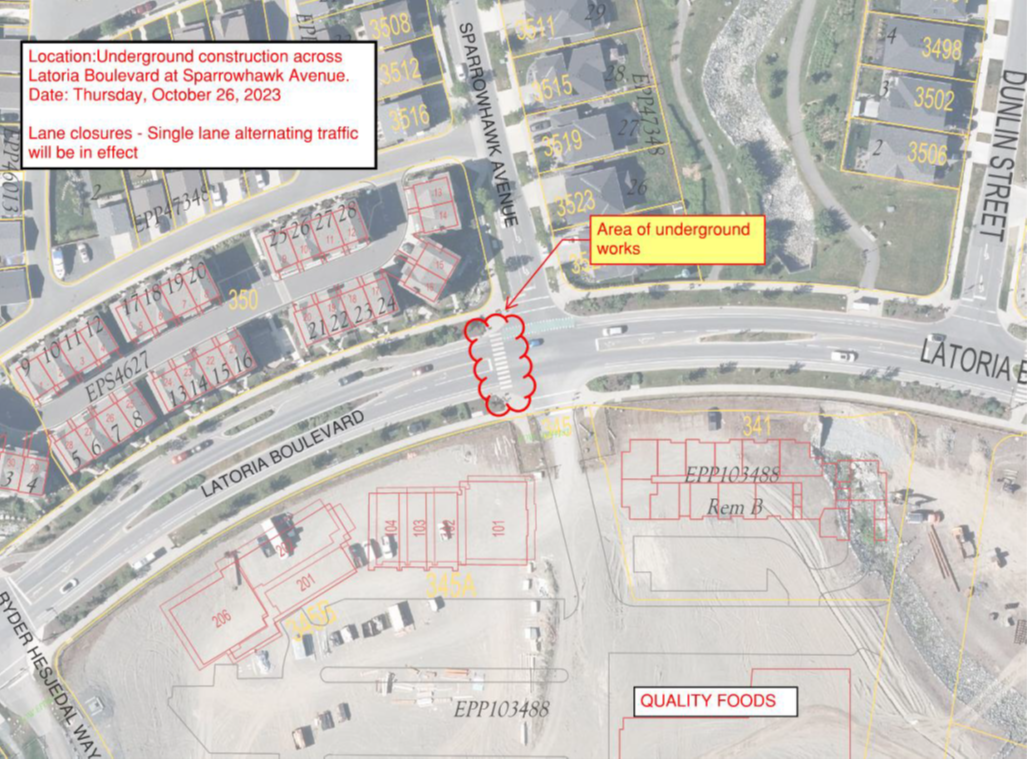 Get details and check traffic maps at www.colwood.ca/Roads