Temporary Use Permit TUP-22-002
MEETING: Regular Meeting of Council 
DATE and TIME: Tuesday May 24, 2022, 6:30 PM
PLACE: Council Chambers, 3300 Wishart Road
PURPOSE: To relocate Sequoia Coastal Coffee from its current location at 365 Latoria Boulevard to the proposed location as described below.
SUBJECT PROPERTY: Lands legally described as Lot Rem B and Lot Rem C in the Esquimalt District Plan VIP58414 as shown on the map below.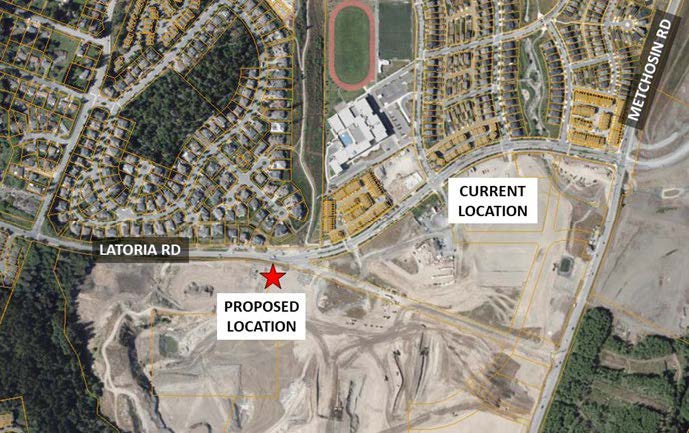 WE WANT TO HEAR FROM YOU!
WRITE TO US: The deadline for written submissions is 12:00 pm on the day of the meeting. All submissions will be published to the meeting agenda, including your name and address. For more information about Freedom of Information and Protection of Privacy, go to www.colwood.ca/FOIPPA
SPEAK TO COUNCIL: In Person: The public will be permitted in the Council Chambers on a first come, first served basis until capacity is met. Electronically: Contact corporateservices@colwood.ca prior to noon on the day of the meeting to pre-register to speak .
NEED MORE INFORMATION? Contact Development Services at 250-294-8153/planning@colwood.ca.  The agenda, including material that Council may consider, will posted at www.colwood.ca/meetings