A presentation by BC Hydro representatives to Colwood Council on May 9, 2022 provided some compelling evidence for a shift away from fossil fuels and toward electricity for things like home heating and powering vehicles.
Three points stood out in the presentation:
1. Heat waves, wildfires, drought and other extreme weather events are becoming more common, underscoring the need to reduce our emissions.

2. Three sectors account for most emissions: transportation, industry and buildings.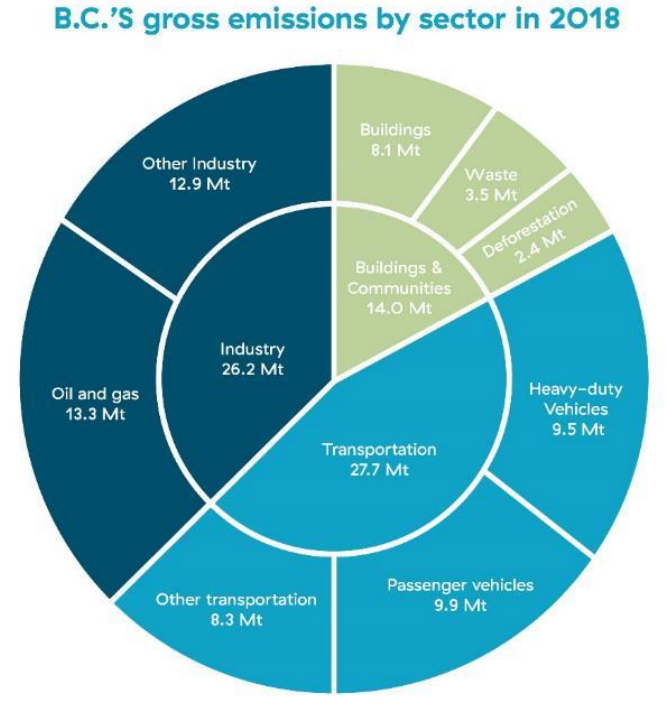 3. Currently, electricity accounts for only 19% of total energy consumption in BC. Switching from fossil fuels to clean electricity in these three sectors would go a long way toward reducing emissions and meeting BC's energy targets.

Presenters noted that BC Hydro will invest $260 million in electrification over the next five years, with $190 million to promote fuel switching through residential heat pump offers, commercial building retrofits, transportation electrification, industrial fuel switching and energy studies. View the BC Hydro presentation.
What shifts to we need to make as individuals and as a community to reduce our emissions?
The source of emissions in Colwood are similar to the provincial emissions breakdown presented by BC Hydro, with 47% from Transportation, 32% from Buildings.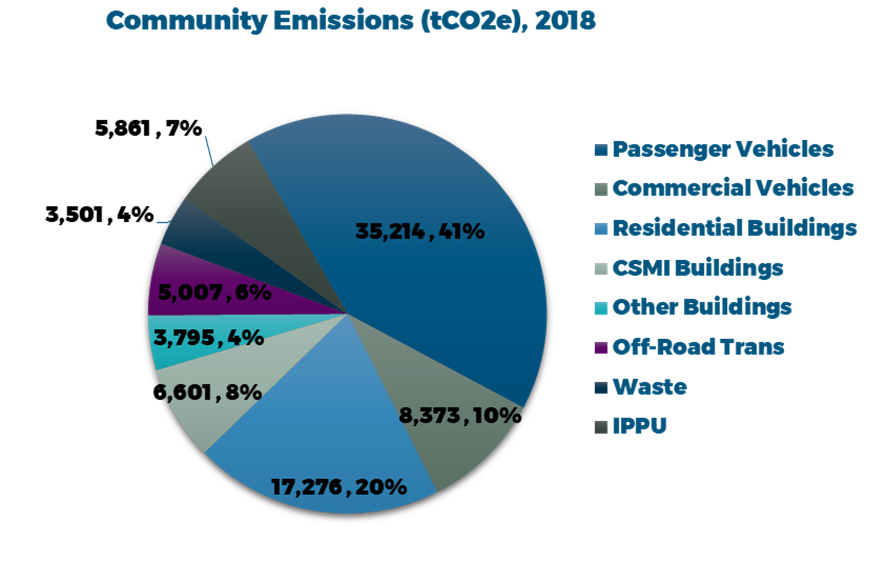 The City is encouraging residents to help shape a Low Carbon Resiliency Plan that aligns with BC Hydro's goals to move to electrification. 
Some areas of focus for proposed shifts to reduce emissions include:
Low Carbon Transportation: Make walking and cycling easier, prioritize public transportation and support a shift to electric vehicles
Low Carbon Buildings: require new buildings to meet energy efficiency requirements with heat pumps and other clean energy options, retrofit existing buildings where possible, and prioritize natural solutions like trees for temperature control and existing waterways for stormwater
Focus density around transportation networks: new development is concentrated on major transportation routes that offers access to a growing public transportation network rather than single occupancy vehicles
Learn more and share your thoughts
Learn more about the work Colwood is doing to create a Low Carbon Resilience Plan and share your thoughts at LetsTalkColwood.ca/LowCarbon
-30-
Media Contact
Sandra Russell, Communications Manager
778-677-5345
Find this release online at www.colwood.ca/News
Subscribe for Colwood news at www.colwood.ca/Subscribe
Follow @CityofColwood on facebook twitter and instagram