The City of Colwood is committed to sound financial management and is required by legislation to present a balanced budget every spring.
You are encouraged to view meetings, follow decisions and learn more about the City of Colwood budget process at www.colwood.ca/Budget.
Like any business or household, the needs and wants within a municipality are often greater than what can be afforded at one time. Difficult choices must be made based on the priorities of our community and Council. The goal is to deliver a high level of service that strikes a balance between affordability for citizens and city-building initiatives that will improve quality of life while expanding our tax base. 
What considerations are affecting Colwood's 2022 Financial Plan?
A growing community faces both operational and capital demands.
Aren't all the new homes adding tax revenue so that there should be no increase? Consider that much of that revenue is required to pay for the service needs they generate (for example police and fire services) and maintenance of the new infrastructure they create (new roads, drainage, sewer, parks, etc. all need maintenance and repair.)
80% of proposed increases are related to operations that protect public safety and critical infrastructure: additional West Shore RCMP officers, transitioning to paid-on-call model for Fire Rescue services; as well as planning ahead for future infrastructure needs.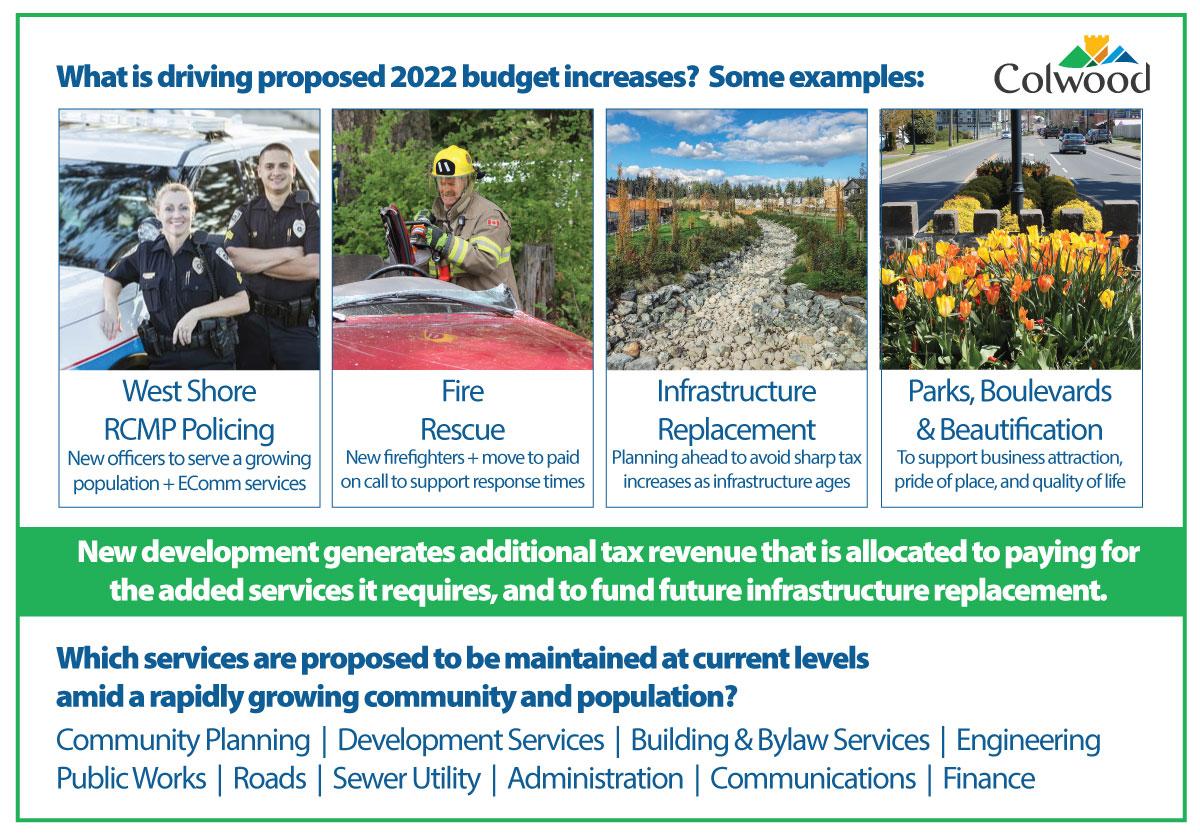 On the Capital Projects side, here are some of the projects proposed in the draft Financial Plan:
new sidewalks and cycling routes in seven locations
a new pedestrian and cycling bridge for a safe and convenient connection of the Galloping Goose across the Island Highway (pending grant funding)
intersection upgrades at Latoria + Metchosin, Latoria + Veterans Memorial Parkway and Veterans Memorial Parkway + Allandale Road, as well as the redesign of the Sooke Road + Metchosin Road intersection
Latoria Road geotechnical assessment to plan for added capacity
continuation of the paving program to upgrade the next eleven priority routes
crosswalk upgrades, signage improvements, bridge maintenance and park improvements
ongoing transportation planning and traffic monitoring to refine the timing and design of infrastructure upgrades as new homes and commercial areas are completed
new online tools to improve residents' access to services and information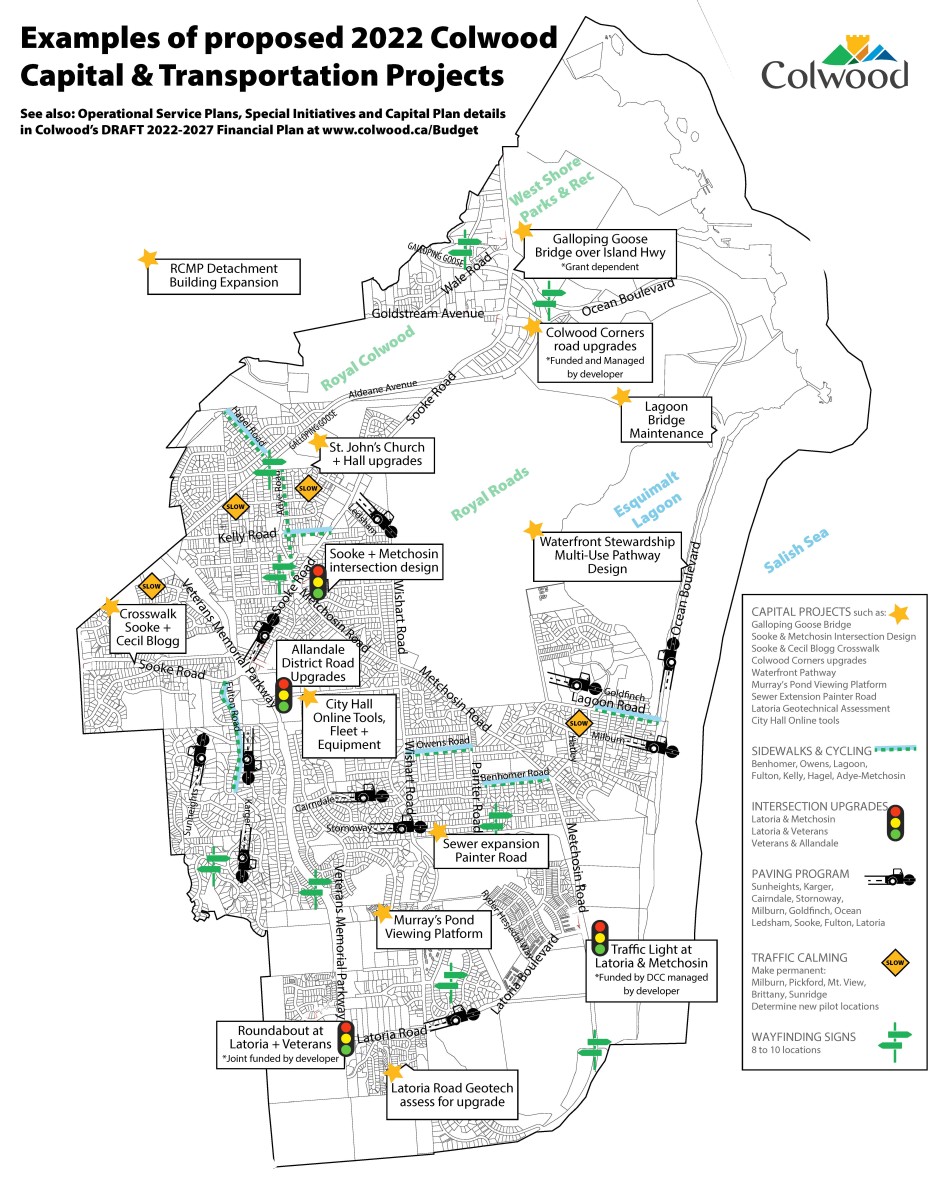 Learn more about the City of Colwood budget process at www.colwood.ca/Budget.