Today the Capital Regional Hospital District Board confirmed in its 10year capital plan that they have budgeted $205 million for the construction of a seniors assisted living facility in Colwood's Royal Bay neighbourhood.
This will provide more opportunities for seniors to continue living within the community they know and love as they age.
Designed as a dementia care neighbourhood
The proposed 306 bed-facility will be comprised of four, 3-storey buildings on the five-acre lot that has been purchased by the CRD Hospital Board. The property is next to the site of the new $200 million Royal BC Museum Collections and Archives building.
The four buildings will feature generously sized rooms in a "dementia care design" to help create a safe and familiar home-like atmosphere for seniors. To help achieve this, the buildings will laid out as a village that includes amenities like a hair salon, bistro, coffee shop and child care for residents and staff. This layout that emulates a neighbourhood has been shown to support resident independence, social connections and overall wellness.
The photos below are examples of other seniors care facilities designed to support dementia patients.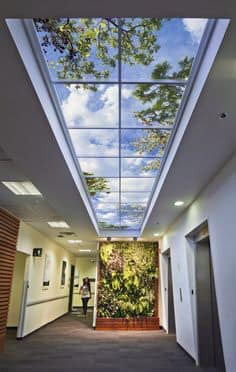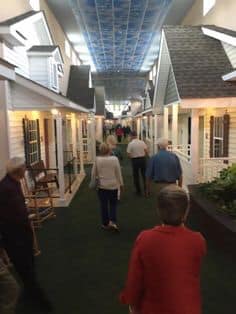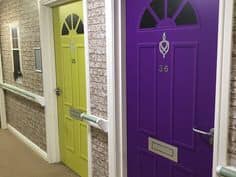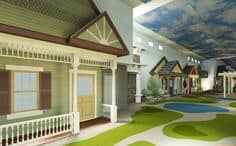 About the Capital Regional District Hospital Board
The CRHD Board is the governing body fiscally responsible for the region's health facilities and hospital equipment. The Vancouver Island Health Authority (Island Health) is responsible for the delivery of health care in the region.