The trail that connects the sidewalk above Royal Bay Secondary to the Painter Trail at Murray's Pond will be closed from 9am Wednesday, June 16 to Friday, June 18th at 10am.
An alternate route is available through the Royal Bay Secondary School parking lot or Ryder Hesjedal Way; please use caution accessing the parking lot.
Contractors are conducting invasive species management as part of ecological restoration efforts at Royal Bay.
This work will support the construction of a new viewing platform at Murray's Pond for people to enjoy this unique ecological and historic site.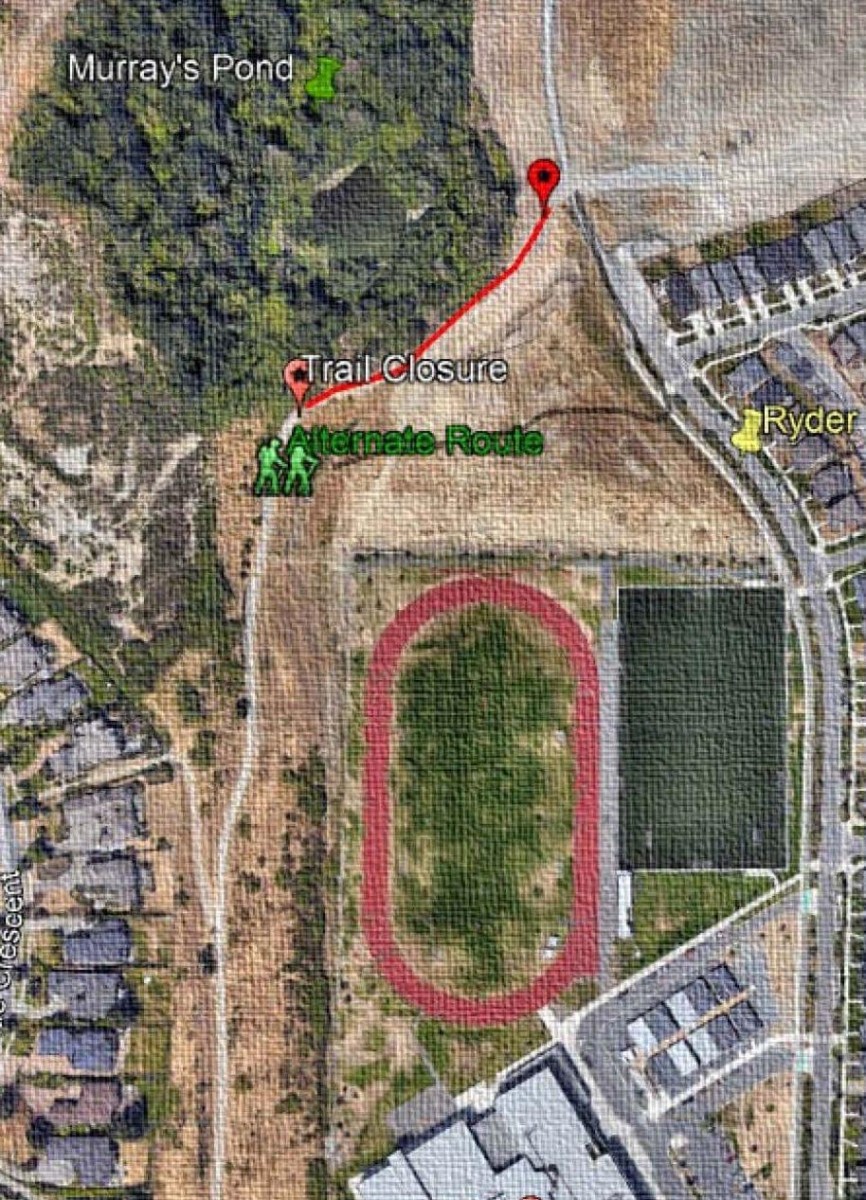 Thank you for your cooperation & understanding!