The City of Colwood and Seacliff Properties have signed a development agreement for Colwood's Royal Beach, a master planned seaside village on more than 130 acres with 1.4 kilometers of ocean shoreline and breathtaking views across the Salish Sea. 
The development agreement sets out requirements for servicing, transportation, parks, building efficiency, density and development phasing, as well as for the unique waterfront and hillside geotechnical conditions related to sea level rise, erosion, slope stability and hydrotechnical considerations.
This is an important milestone for the development. It is the culmination of a significant amount of planning over the past four years, including studies, community open houses, public meetings and zoning and Official Community Plan considerations. Watch for updates as development plan progress.
New ocean view homes, eateries, shops and services
The development agreement allows for 2,850 homes in a mix of houses, townhouses, condos and apartments as well as 80,674 square meters of space for businesses, including waterfront pubs and eateries, shops, offices and services.
Ongoing transportation planning
The City has been coordinating transportation studies with property owners in this fast growing area for several years. Royal Beach, Royal Bay and Olympic View worked with the City to create an integrated Traffic Impact Analysis that forms the basis for planning. The agreement requires the developer to undertake an updated traffic study every three years. It also specifies that transit improvements are in place before subdivisions are created, and that 8000 square metres of land is reserved for future transportation exchange, parking or park and ride space. 
Royal Beach also includes a potential site for a passenger ferry terminal that would link the West Shore to downtown Victoria by water. A 2019 BC Ferries pre-feasibility study determined the ferry would be both feasible and financially viable. The CRD Transportation Committee has recommended that a full feasibility study be undertaken to clearly define the requirements, costs, impacts and benefits. Using our waterways to move people around our region has the potential to reduce vehicle congestion, increase active transportation options, help the region reach it's clean energy goals and showcase the West Shore and our island shoreline in a new way, boosting economic prosperity on both sides.
Seaside Village Plaza
A seaside village plaza will be built at the heart of the waterfront area as part of the first phase of development. This will provide a public gathering place with space for eateries, seating, public art and cultural activities, with connections to a waterfront park and beach activities.
New parks and sea to sky trails
The Seaside Village Plaza will be complemented by a Creekside Trail to provide public access from Metchosin Road down to the plaza and shoreline. 
Over 18 hectares of parkland will be created in Royal Beach over time, with a single parks plan to provide details about park features, improvements, trails and landscaping as well as associated life cycle and maintenance costs. 
Learn more at www.RoyalBeach.ca.
Enjoy the Royal Beach Park (safely) this summer!
The Royal Beach Park is open to the public. Let the kids swing and climb in the waterfront playground, get a game of beach volleyball going in the Olympic sized courts, take a selfie with the huge driftwood Royal Beach sign and the driftwood mammoths, and head right down onto the beach to play in the ocean and wander for miles between Royal Beach and the Lagoon Beach. You'll find the Royal Beach entrance at the corner of Metchosin Road and Latoria Boulevard in Colwood.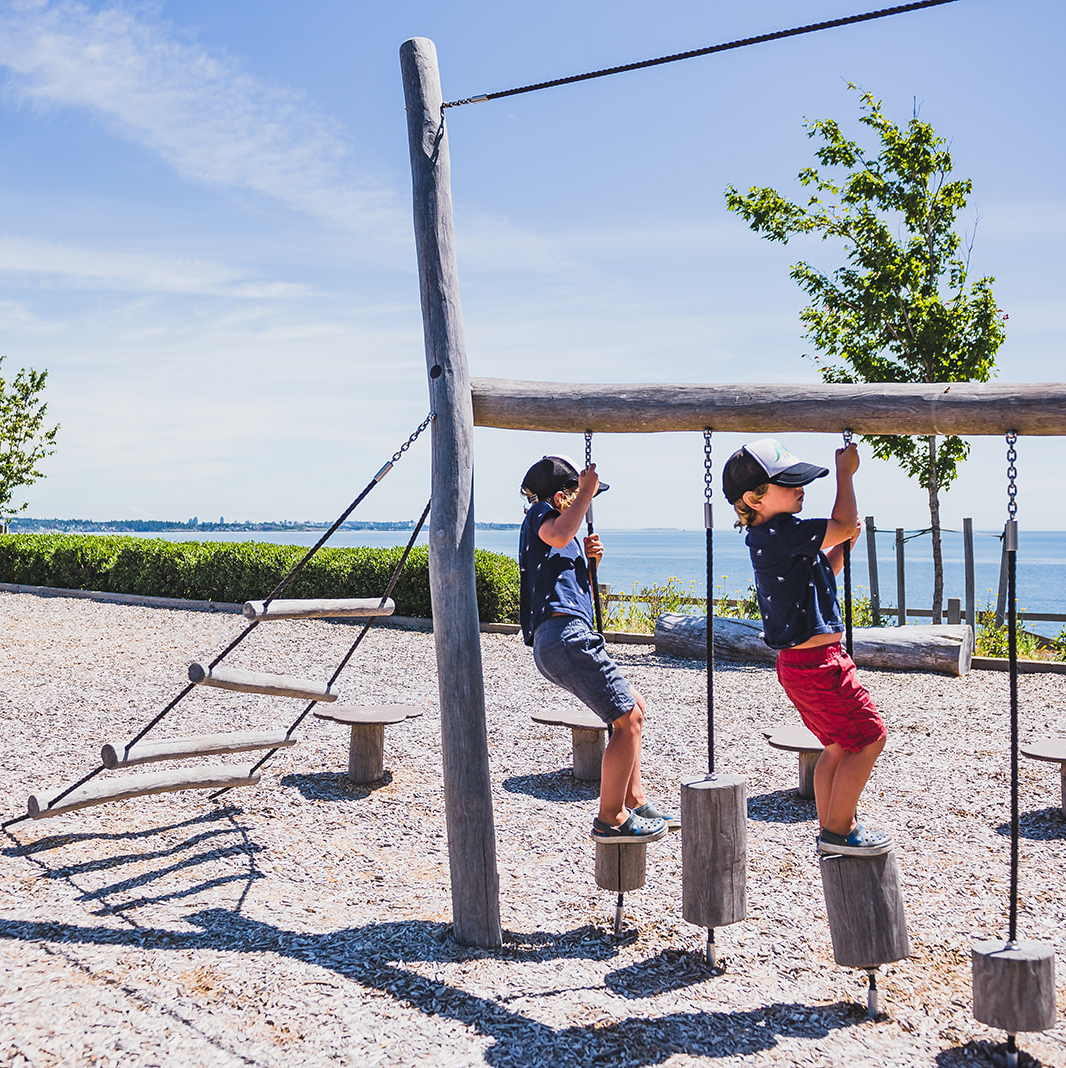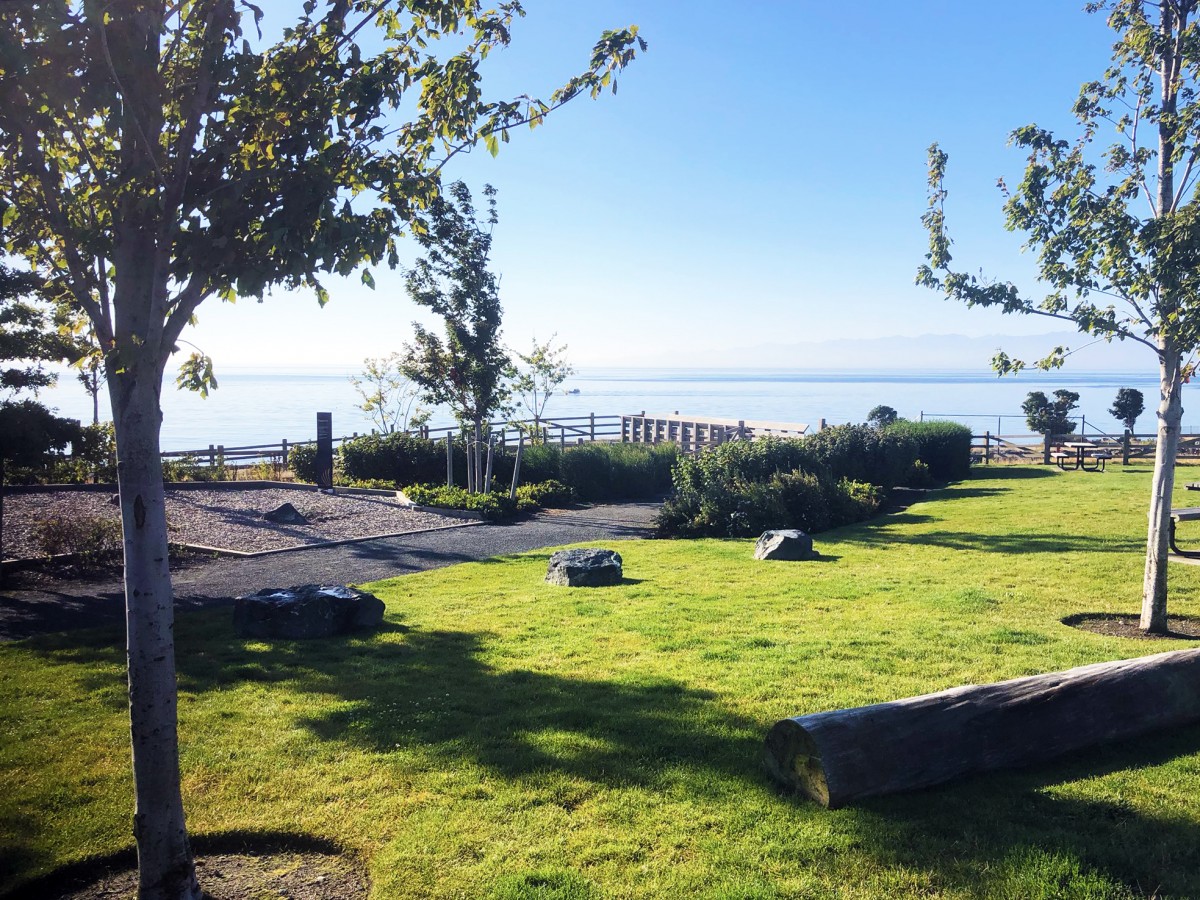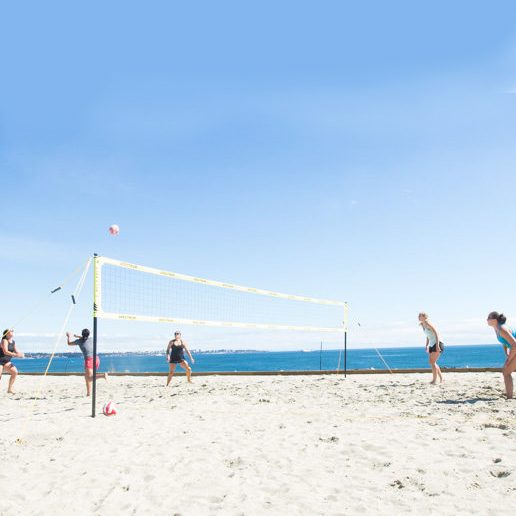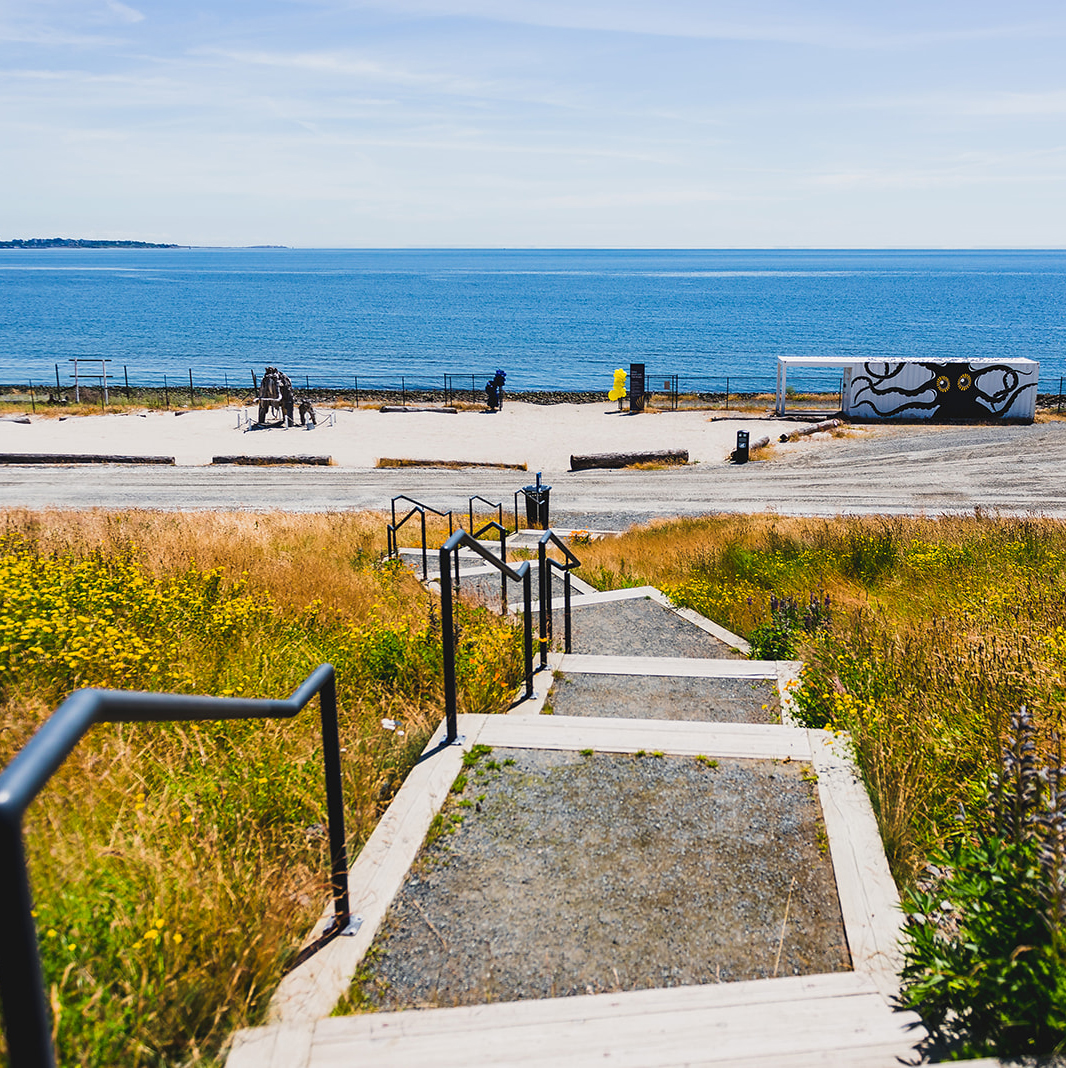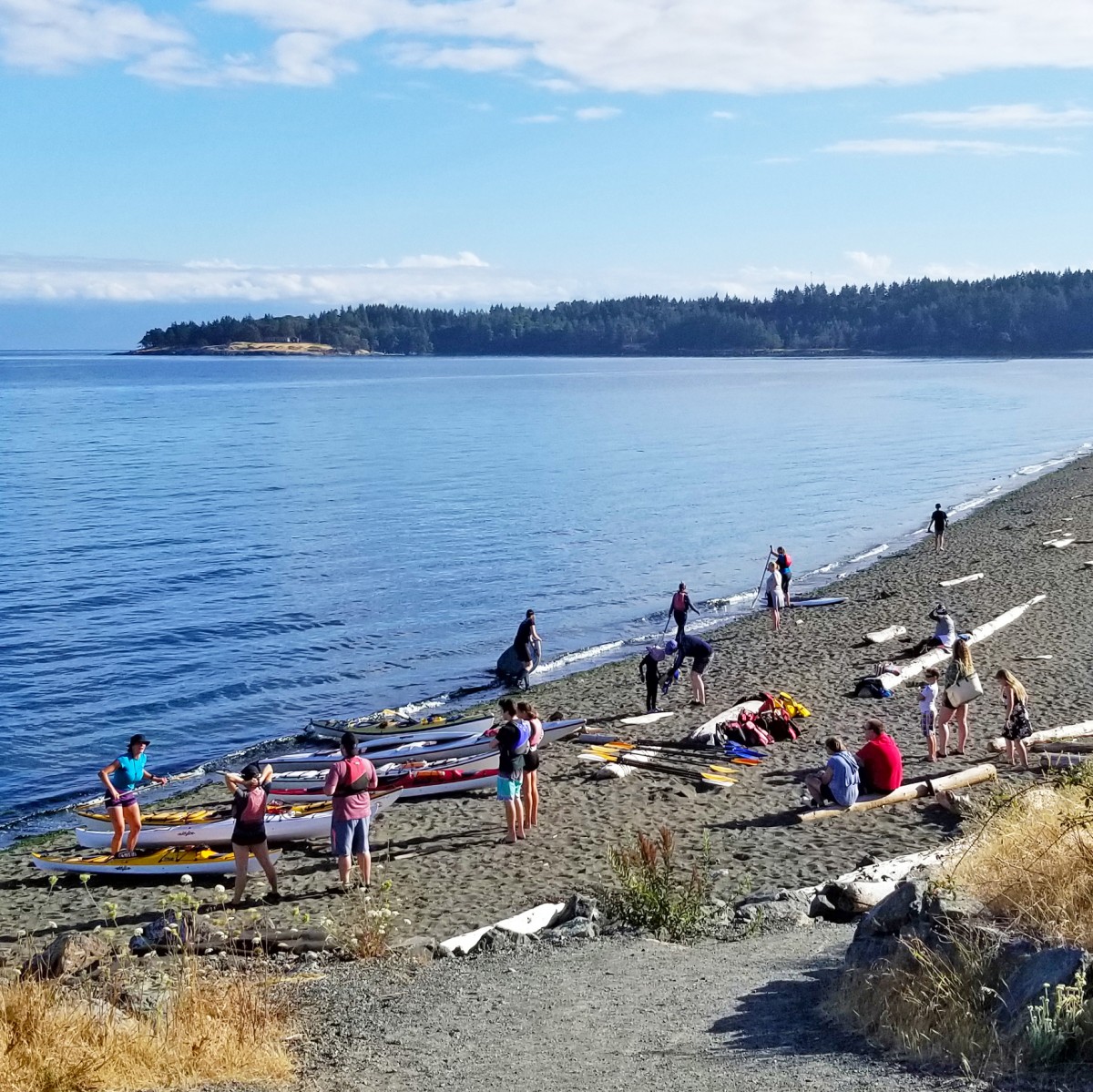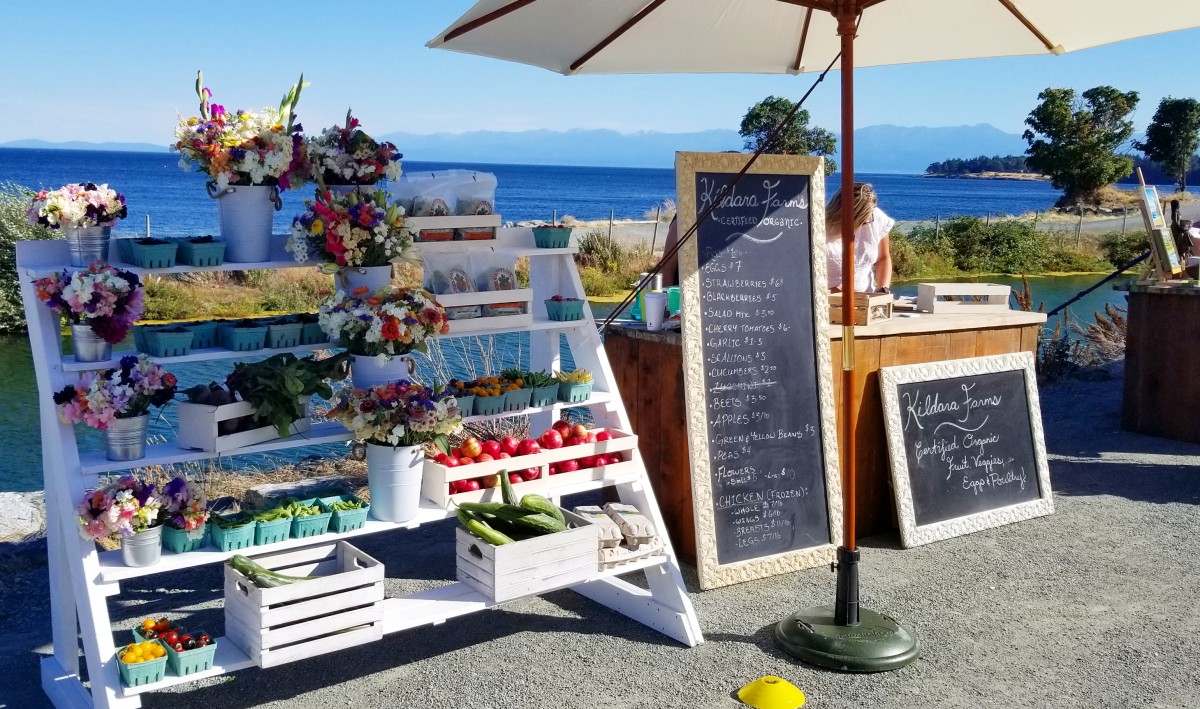 Media Contact
Sandra Russell, Communications Manager
778-677-5345
Find this release online at www.colwood.ca/News
Subscribe for Colwood news at www.colwood.ca/Subscribe
Follow @CityofColwood on facebook, twitter and instagram