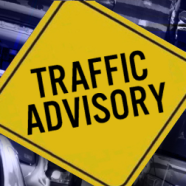 Expect delays on Sooke Road near Colwood Corners over the coming weeks and into June. The final round of underground servicing work will be completed in preparation for new sidewalks, cycling and bus lanes, landscaping and lighting as construction progresses and the first buildings get ready to open this year.
Bringing Colwood Corners to life is one of the goals in Colwood's community-led Official Community Plan, and there will be some short term construction pains before we see the grocery store, new apartments, shops, eateries and public spaces take shape over the summer.
Drive safely and consider alternate routes and travel times
Traffic will be reduced to one lane at times. Whenever possible, choose an alternate route to avoid construction zones and plan to travel outside of the morning and afternoon commute times if you can.
With any road construction project in the City, of utmost importance is maintaining safe movement of people, vehicles and goods.
Please respect the safety of people working in these construction zones by moderating your speed and following signage and instructions.
Upgrading temporary road surfaces in active work zones
It may be bumpy in the active work zone. With several stages of work required, temporary asphalt is often put in place to allow for repeated access at each stage of the project. City staff will work with the contractor on the compacting technique in an effort to achieve a smooth driving surface as much as possible, understanding that this can extend the length of the project overall as it requires significant extra work for the contractor to mill out the existing trench and repave the surface.
Colwood's Transportation Monitoring Program
Colwood actively monitors traffic impacts on roads within the City through a newly implemented Transportation Monitoring Program. Staff are able to track travel times and congestion on several major routes. When feedback is received about traffic concerns, staff check the monitoring system to confirm where delays are being experienced and determine if adjustments are possible to mitigate congestion.
Traffic control in construction zones
Safe practices for traffic control are mandated through the Traffic Management Manual for Work on Roadways which is published by the Ministry of Transportation. All certified traffic control companies are required to abide by this document.
Questions and concerns
We understand delays will cause frustration and we appreciate your understanding.
If you have questions or concerns, the best way provide feedback using our online Action Request Form. Your message will be automatically added to our Action Tracking system and provided to the engineering team for review, response and follow up. They will be in direct contact with the developer and their contractor as the project progresses.