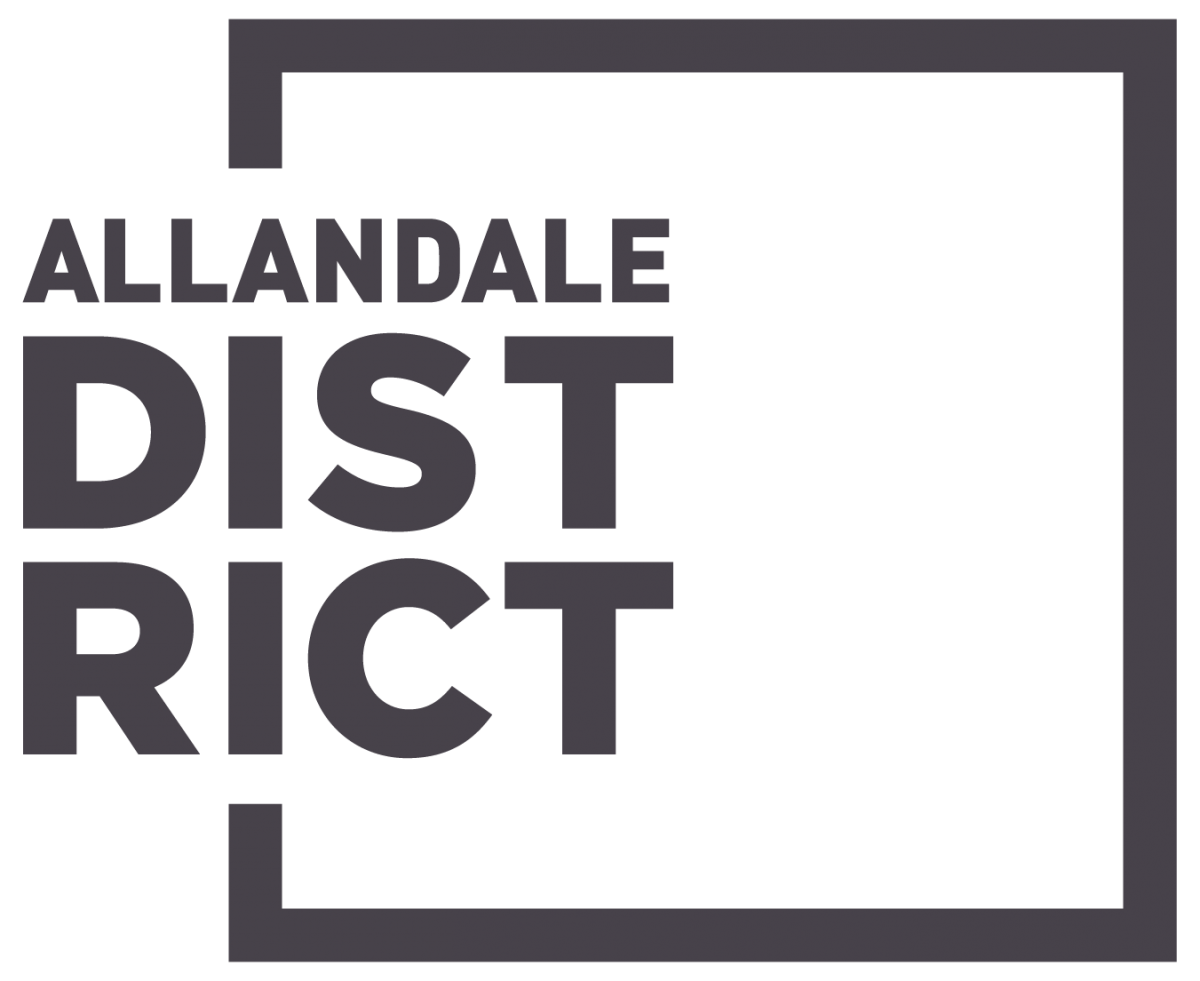 UPDATE May 26, 2021:
The steel plates are expected to be put in place on May 26, 2021 and remain for a period of about one month to protect the road way as site preparation continues.
Nov 10, 2020:
The steel road plates that have been in place on Veterans Memorial Parkway at Allandale Road are expected to be removed this week.
These plates have been protecting the road surface during the extensive work by the original owner to prepare the Allandale District site for sale and development. 
*Please note that plates will be required again as the new owners of lots within the Allandale District begin to develop their lands.
More about Allandale District
The image below shows the new lots that have been created in the Allandale District.
A new intersection will be constructed at Veterans Memorial Parkway and Allandale Road along with new sidewalks, cycling lanes, lighting and landscaped boulevards along the frontage of Veterans Memorial and a portion of Allandale Road. (Note there is no plan to connect Allandale Road through to Wishart Road.)
Lot A will be the future home of Seaspan's Victoria Shipyard supply chain operations. Read more about Seaspan coming to Colwood.
Lot B - some of the potential uses include: bakery, brewhouse, college or university, daycare, indoor sports and recreation, liquor retail, mini storage, office, personal service, pet service, restaurant or retail.
Lot C - some of the potential uses include: the above, plus apartments, attached housing, light industrial, printing and publishing, public buildings, rental and repair, scientific research, warehouse, storage, distribution or wholesale.
-30-
Media Contact
Sandra Russell, Communications Manager
778-677-5345
Find this release online at www.colwood.ca/News
Subscribe for Colwood news at www.colwood.ca/Subscribe
Follow @CityofColwood on facebook twitter and instagram