Council has approved the Strategic Plan!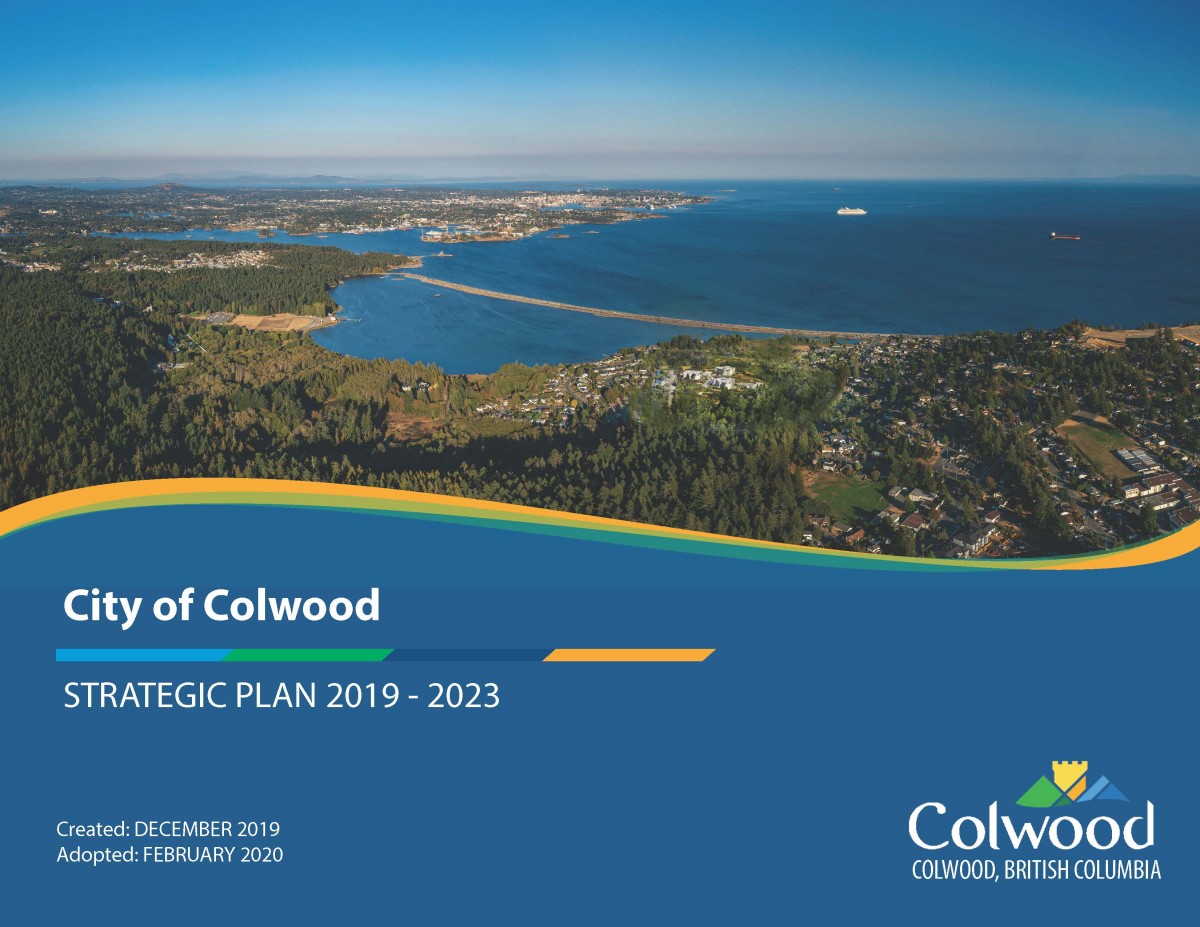 Thanks to feedback from Colwood residents, which was presented to Council on February 10th, Colwood Council has approved the CIty of Colwood 2019-2024 Strategic Plan as a guiding document. The plan will become part of every Council agenda to allow for regular updates and project tracking. It will also be reviewed each year before budget decisions are made.
The plan outlines areas where Council wants to see meaningful progress over the next four years - things like roads, sidewalks, parks, waterfront plans and much more.
The goals and tactics aim to address the needs and expectations of the community as expressed in the Official Community Plan.
Residents were encouraged to provide input
Throughout December and January 2020 the draft plan was shared widely to encourage people to voice their views about the priorities outlined there. There were ads and articles in the local paper, posters up in popular locations around the City, promotions through partners and businesses and broad sharing online.
Participants were asked to select their top priorities from the list of Tactics in each of four Goal areas: Mobility, Prosperity, Governance and Vibrancy.
Feedback was presented on February 10
An Engagement Summary was presented to Council at their meeting on February 10, 2020.
The charts below show how the Tactics ranked based on public input.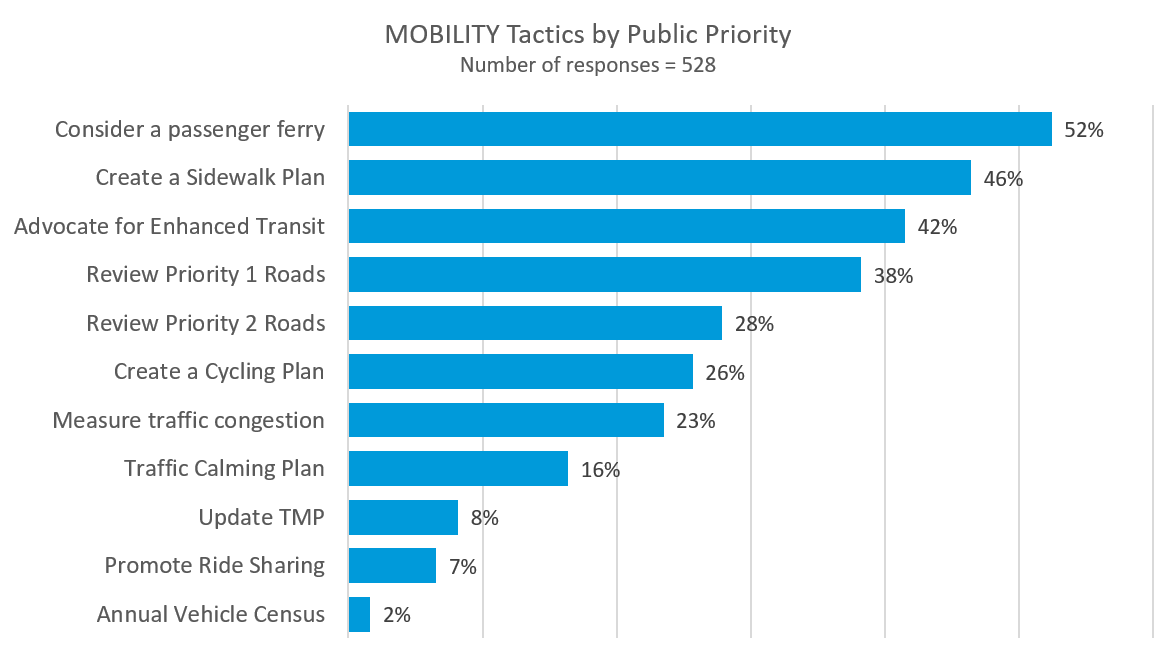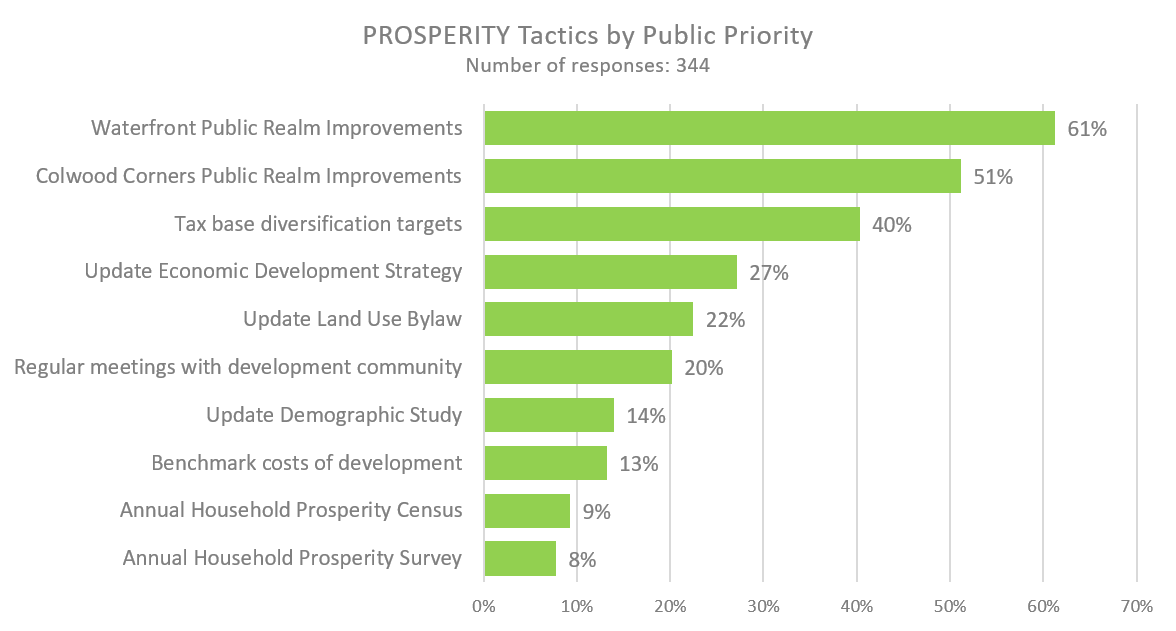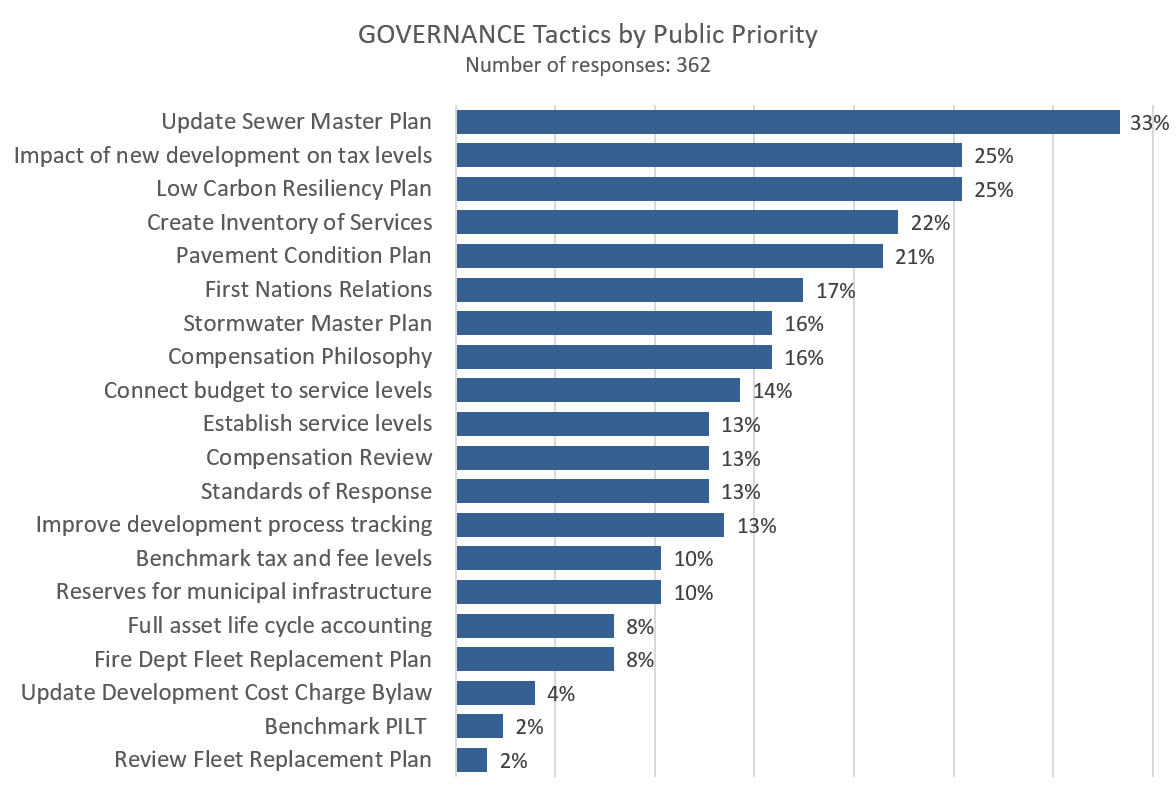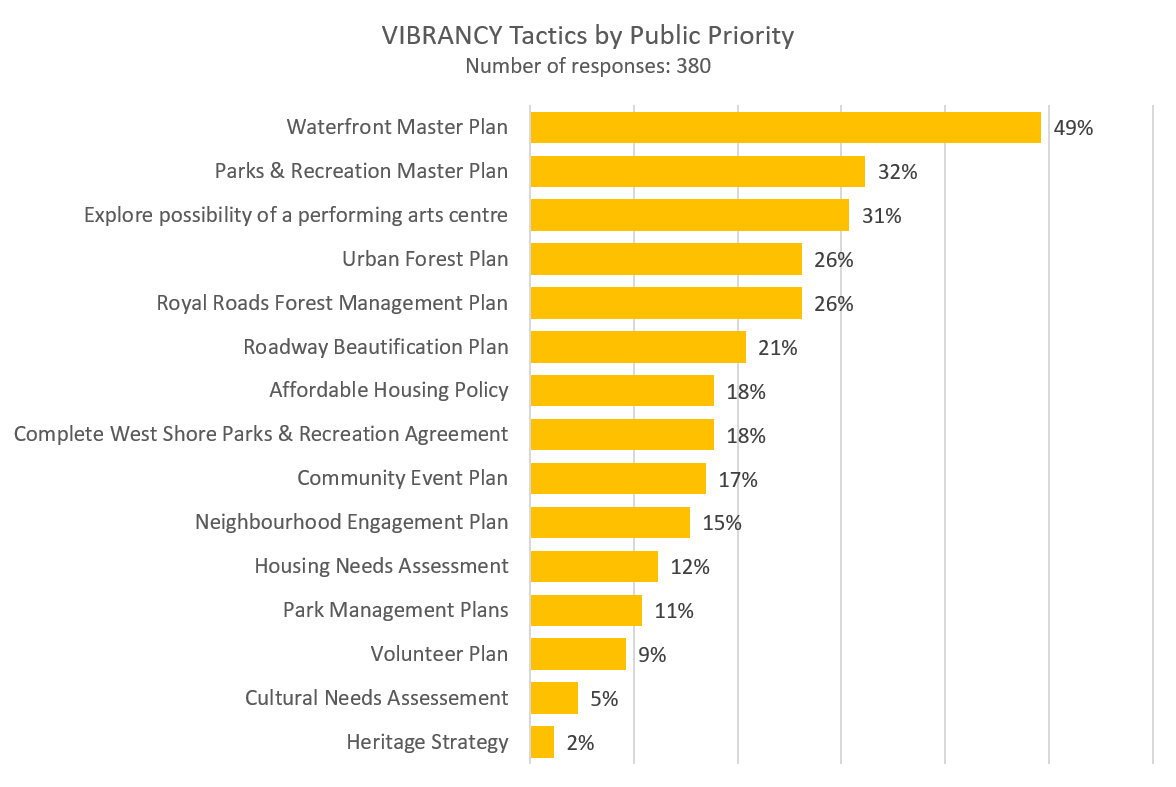 Get involved as projects roll out
Specific tactics outlined in the plan will be considered during budget deliberations in February and March and then put into action.Once Council approves projects in the 2020-2024 Financial Plan, we'll need your input about the specific projects as they roll out. Watch for opportunities. We look forward to hearing from you!