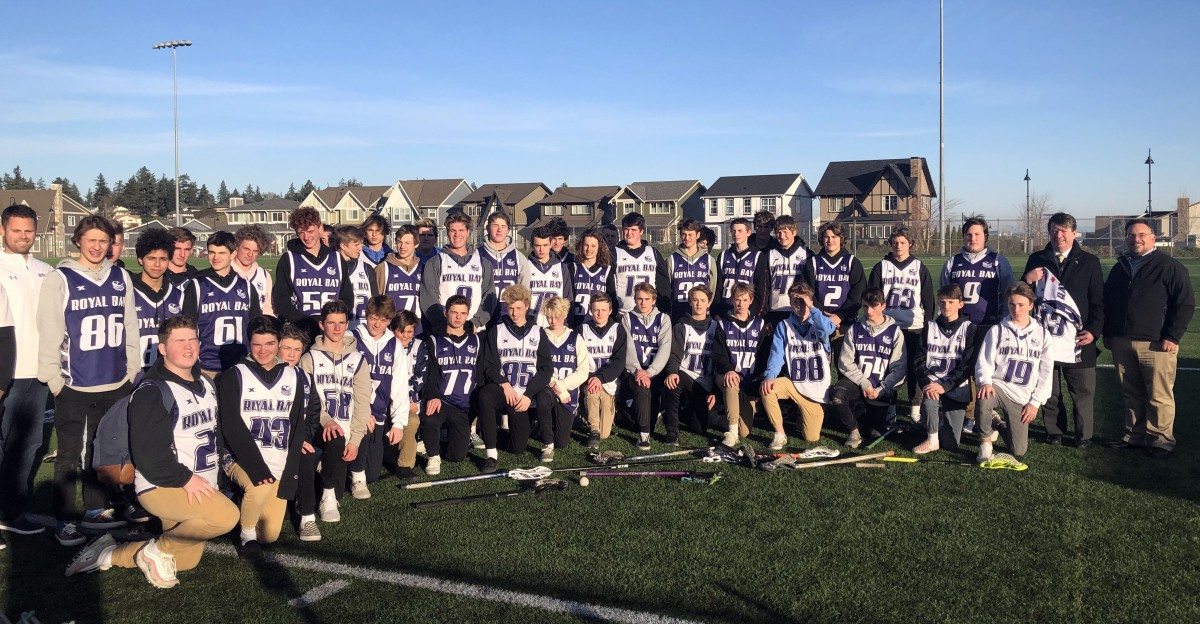 Colwood Mayor Rob Martin and Councillor Gordie Logan had the pleasure of visiting with students in the Royal Bay Secondary School Lacrosse Academy last week, and the team presented them with an official jersey.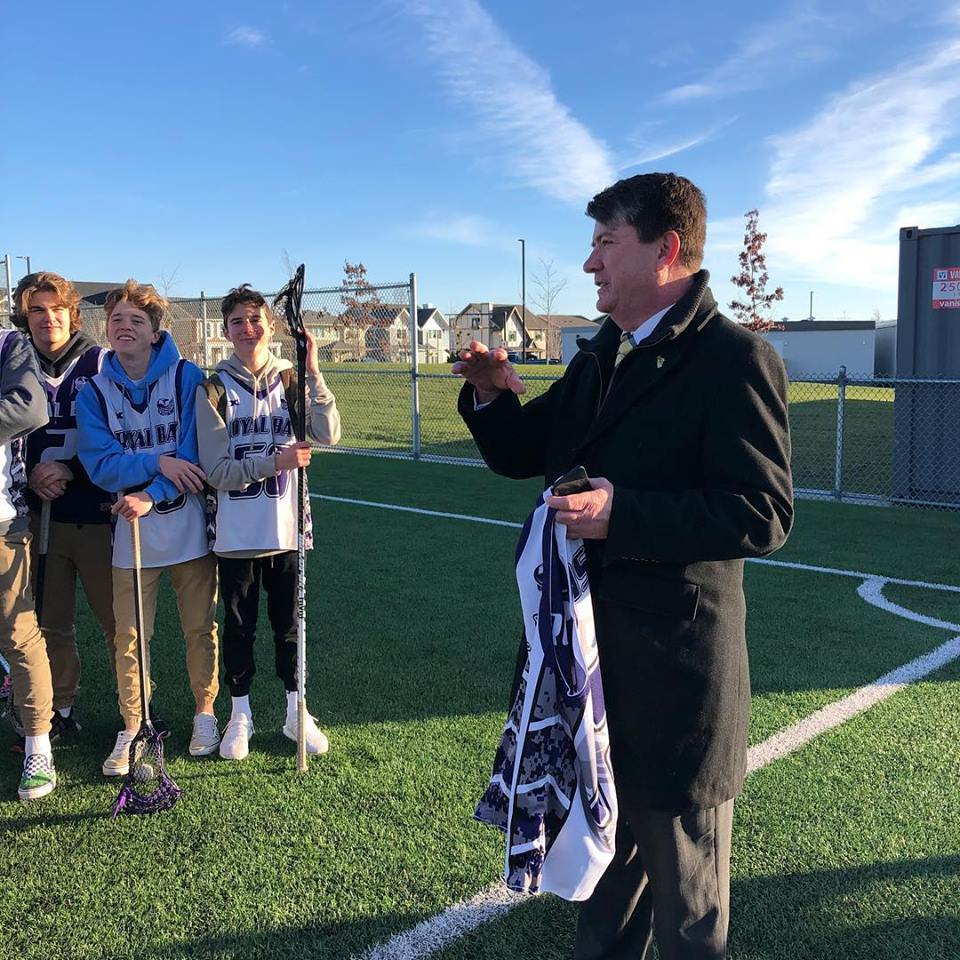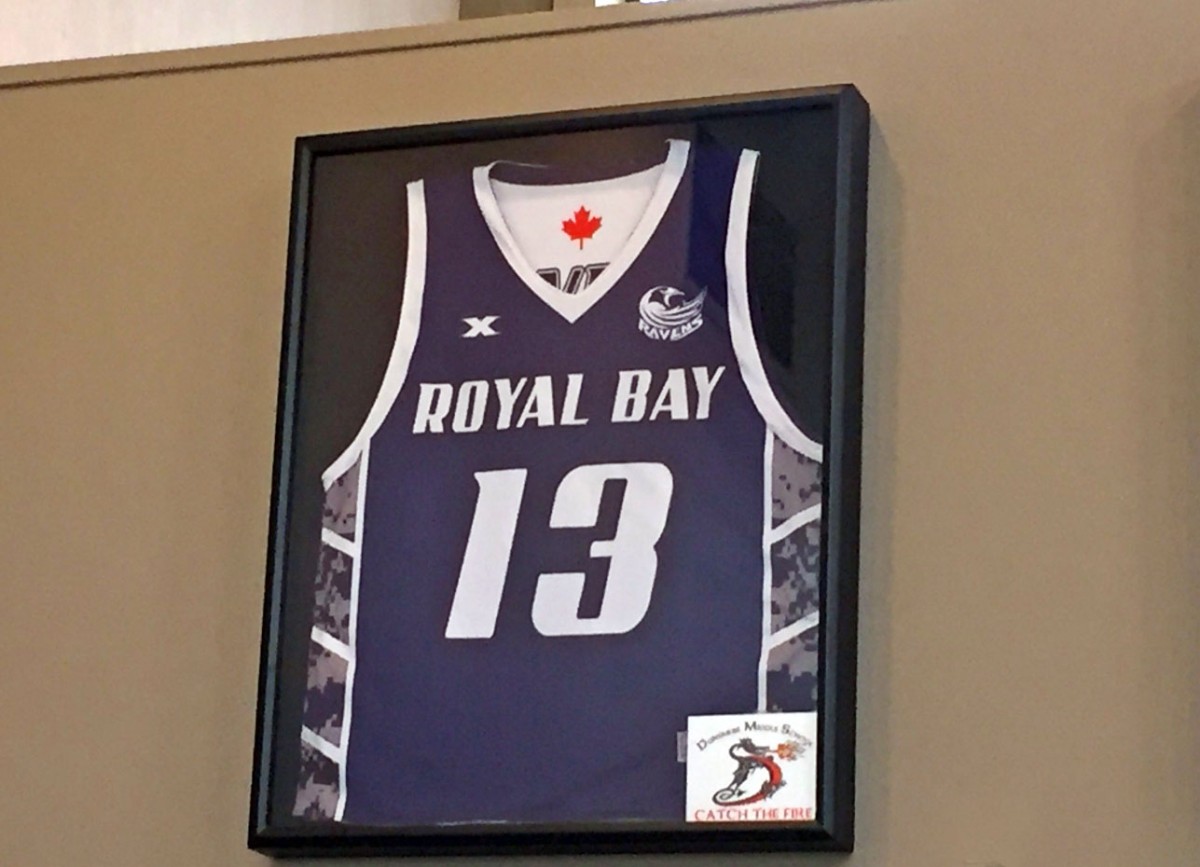 The jersey is now proudly displayed in the Mayor's office at City Hall. Mayor Martin wants people to get an immediate sense of what is most important to our community when they visit his office. The jersey represents the City's commitment to involving and supporting youth to succeed, recognition of the incredible educational facilities in our community, and the importance of teamwork and collaboration.
Other Council priorities will be reflected in the Mayor's office, including special places, community celebrations, our growing local business community, and successful City building projects.