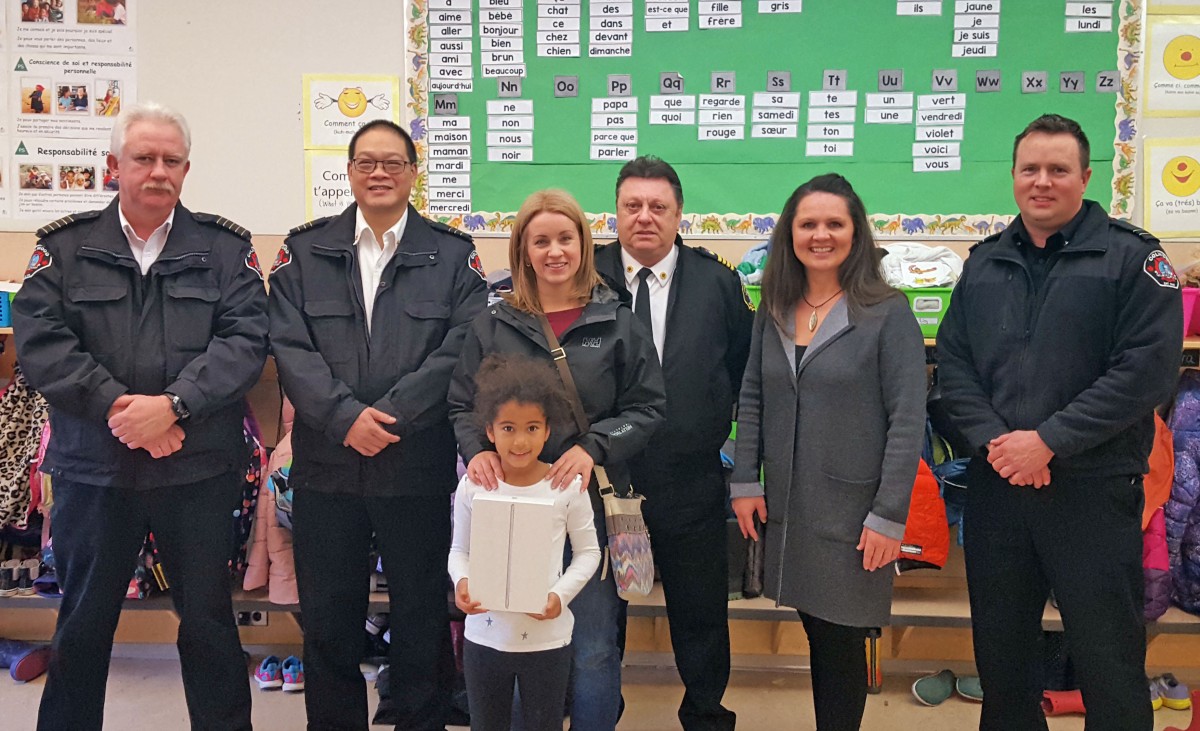 Meet Olivia, a student at John Stubbs Elementary School in Colwood who was the lucky winner of an iPad from the BC Office of the Fire Commissioner today. Olivia was one of just six winners in BC!
A contest to promote fire safety at home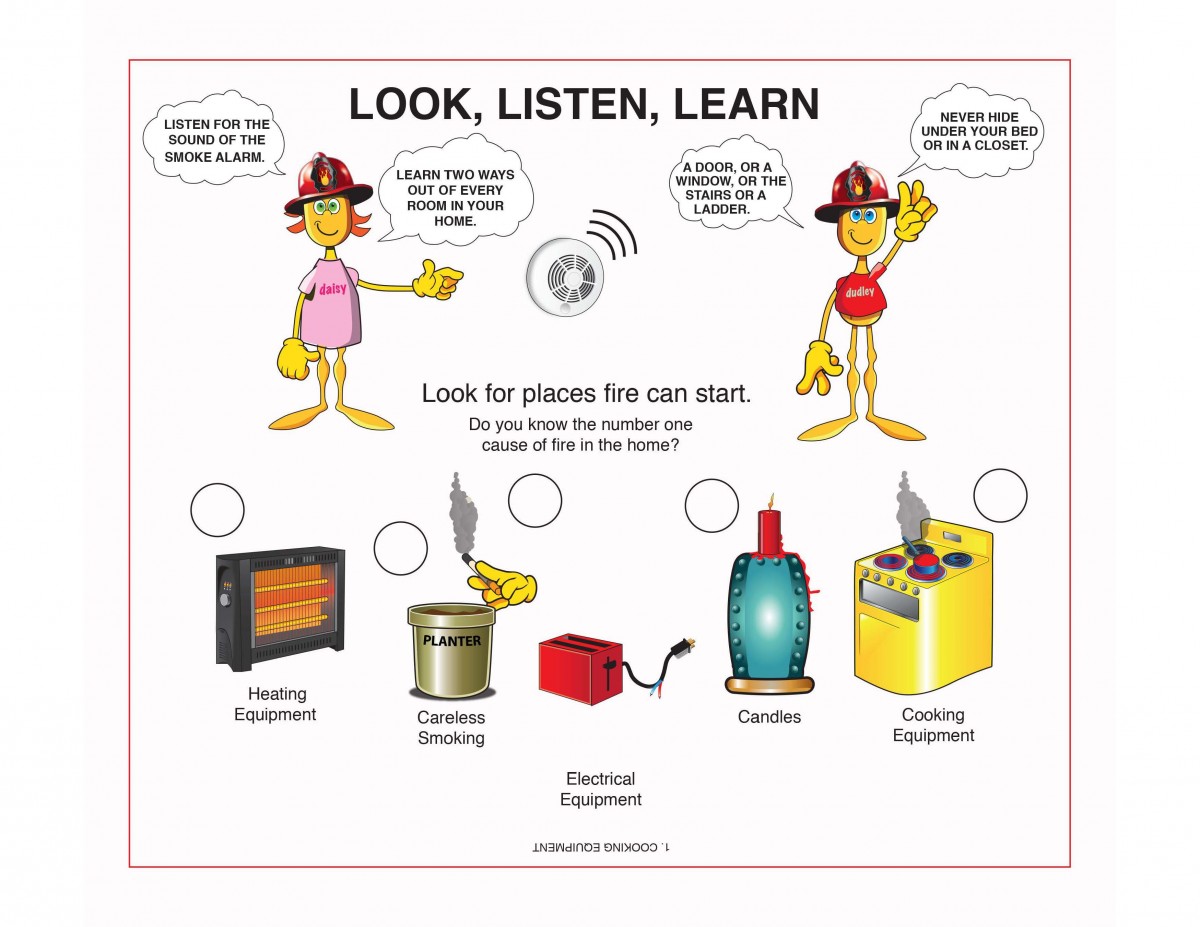 During Fire Prevention Week this past October 7-13, 2018, the Office of the Fire Commissioner distributed activity booklets called "Fire Safety Starts With You!" to elementary schools around the province. Kids used the booklet to do a fire safety check around their homes with their parents. After completing the activity booklet, kids submitted their contest entry form to their local fire department.
Each fire department drew a single ballot to enter into the draw for their provincial fire zone. Colwood Fire Department received 261 entry ballots, and they are just one of many fire departments in Zone 1. So it's very exciting that the winner is from a Colwood school.
Pictured above are (L-R): Colwood Fire Chief John Cassidy, Colwood Assistant Fire Chief Greg Chow, Olivia and her mom, Fire Service Advisor Bob Cooper of the BC Office of the Fire Commissioner, Carmen Driechel, Fortis BC Community & Indigenous Relations Manager, and Colwood Fire Inspector Captain Scott Abrahamson.