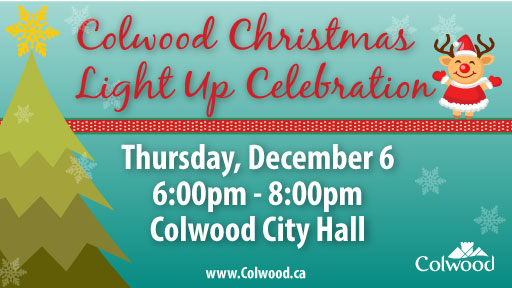 The Colwood Christmas Light Up captures the true spirit of the holidays—friends and neighbours reconnect over hot chocolate while children from local school choirs perform on stage and kids wait for the Colwood Fire Truck to arrive with a special guest.
Join us Thursday, December 6th from 6:00 - 8:00 pm at Colwood City Hall, 3300 Wishart Road. Donations to the Christmas Backpack Project and Goldstream Food Bank gratefully accepted.
Free family fun
Bring your mittens but leave your wallet at home, because hot chocolate, hot dogs and treats are all provided by generous Colwood businesses. Bitez Sandwich Bar supplies the best hot chocolate you ever tasted, Red Barn Market at Latoria Walk donates hot dogs that Colwood councillors and staff grill to perfection. And Royal Bay Bakery provides their mouthwatering mini apple fritters.
A magical season for kids
Volunteers from West Shore Parks & Recreation will keep the kids entertained at the craft table as they look forward to the big moment when Santa arrives on the fire truck. It's part of the magic of the season that kids look forward to.
Special thanks to these generous local businesses: