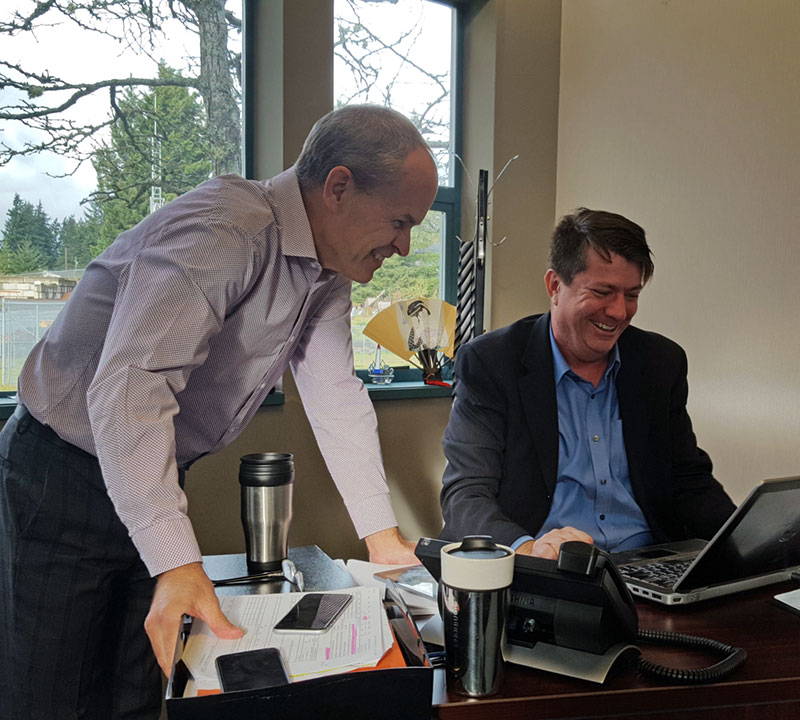 After 27 years of successful public service, the City of Colwood's Chief Administrative Officer, Ian Howat, has announced his plans to retire on June 30, 2019. Mr. Howat and his wife decided earlier this year that it is time to pursue their life-long dream of cruising the world aboard their boat while they are young enough to enjoy it.
Over the next six months, Mr. Howat will continue to work closely with Colwood's Mayor and Council to help position them for success throughout their four-year term, including assisting with the recruitment of a new Chief Administrative Officer to fill the role. 
"Colwood has come a long way in the three years that I've worked here," said Howat. "I have mixed emotions about leaving just as Colwood has begun to establish its identity as an exceptional seaside city. There are several significant projects currently in process that will transform this community."
Mr. Howat has been instrumental in energizing the residents of Colwood to realize the incredible potential of this seaside community and to articulate their vision for the City in the new Official Community Plan. He has taken significant, and at times challenging, steps to align City departments and resources to better meet the needs of the community.
Colwood Mayor Rob Martin recognizes that Mr. Howat's shoes will be difficult to fill. "Mr. Howat's fearlessness, drive, and outstanding leadership have brought a new level of professionalism and customer service focus to the City of Colwood," said Mayor Martin. "I look forward to working closely with Mr. Howat over the next six months as Colwood paves the way for several exciting projects that will help make Colwood a world class seaside destination."
Please join us as we express our thanks to Mr. Howat for his outstanding leadership, his contribution to public service, and his steadfast commitment to the Colwood community in his three years as CAO.
(See photo: CAO Ian Howat (on left) in Mayor Rob Martin's office today.)
-30-
Media Contact
Sandra Russell, Communications Manager
778-677-5345
Subscribe for Colwood news at www.colwood.ca/Subscribe
Follow @CityofColwood on facebook, twitter and instagram