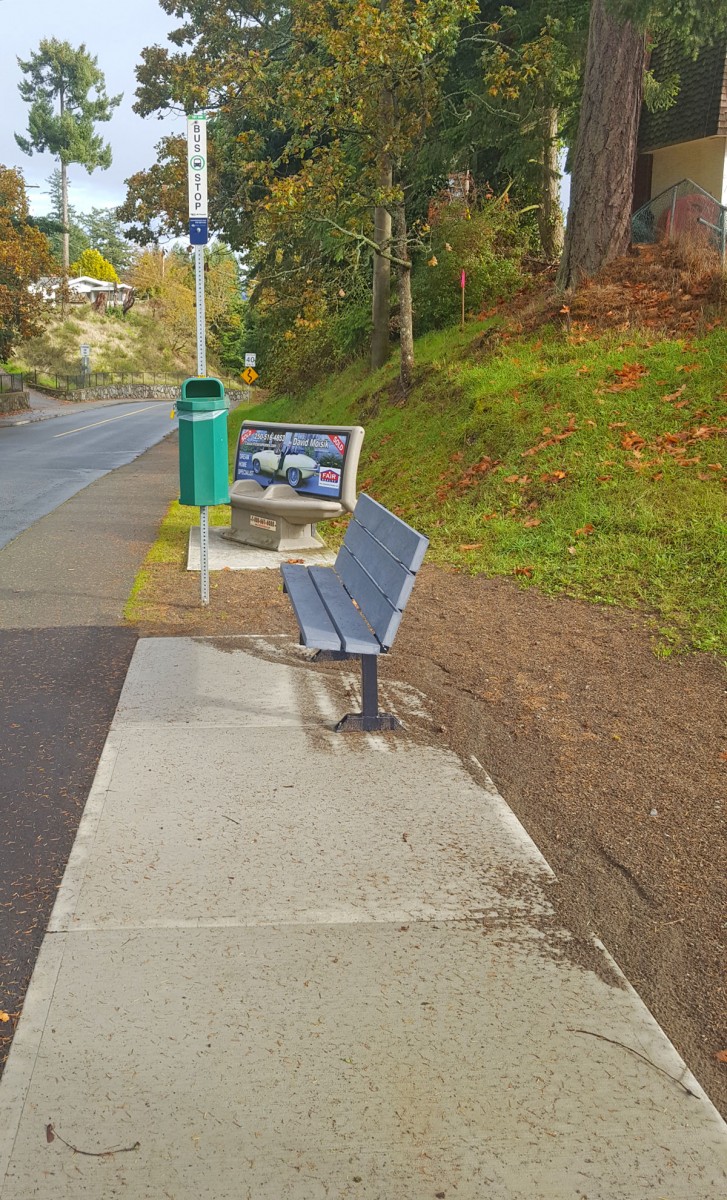 You may notice the Colwood Public Works team busy at bus stop over the next little while.
Out with the old
The City is swapping out the old plastic benches that include advertising. There are several reasons Colwood Council decided to make the change. In addition to wanting to reduce the visual affect of the advertising, these older benches are not affixed to the ground, and can therefore be tipped over or moved. The design also allows water to pool in the seat and takes a long time to dry after a rainy day. 
In with the new
The upgraded bus stops have a newly poured concrete pad with a slatted bench securely bolted onto it. The concrete provides a safe, level surface, free of puddles, for anyone waiting for the bus. The design of the bench will ensure it dries quickly after a rain. 
The Public Works team has completed the work at bus stops on Wishart Road at Royal Bay Drive, on Latoria Road at Pondside Terrace and at Latoria Walk, and on Lagoon Road at Wickheim Road (pictured here). They will continue the upgrades at about 20 locations over the coming month.
The old benches will be picked up by the company that owns them at the end of October.