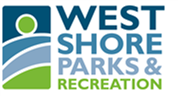 WEST SHORE PARKS & RECREATION NEWS RELEASE:
COLWOOD, BC — An updated, balanced 2018 budget for West Shore Parks & Recreation has been unanimously approved by Councils in all five member municipalities of Colwood, Highlands, Langford, Metchosin and View Royal.
This is a significant step forward for this organization whose owners have not always achieved consensus in the past. It demonstrates a renewed commitment to collaboration on the sustainable provision of West Shore Parks & Recreation services.
Preparation of a balanced budget was the first task of the Interim Board of Directors, comprised of the five Chief Administrative Officers from each municipality. Mayors announced the interim change in board membership back in May 2018, as one of the recommendations from an organizational review of West Shore Parks & Recreation.
Learn more about West Shore Parks & Recreation at www.westshorerecreation.ca.
-30-
Media Contacts
Sandy Clarke,
Acting Administrator
West Shore Parks & Recreation
250 474-8607