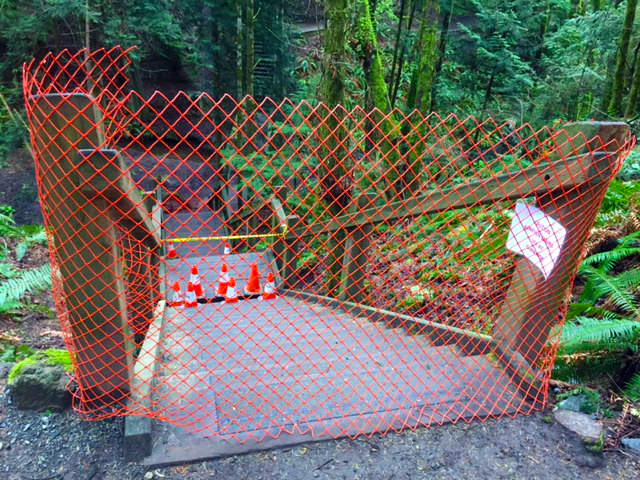 UPDATE June 15, 2018: The repairs are complete! The stairs in Latoria Creek Park are open and safe for use. Thanks for your patience.
UPDATE June 13, 2018: Repairs to the Latoria Creek Park stairs begin today. A quad will be used on the trails to transport the materials needed. The work is expected to take a couple of days to complete.
After the stairs were closed for repairs, an assessment was required to determine whether they would need to be replaced or could be repaired. Once it was determined that they could safely be repaired, a contractor was lined up to prepare a quote outlining the repair plan and the materials and time required to complete the work. Now the work is underway.
April 13, 2018: If you visit Latoria Creek Park in Colwood, please note that the stairs midway along the trail are closed temporarily. The collapse of several stairs have made them unsafe for use.
Temporary repair options are being explored so that the stairs can be safely reopened as soon as possible. The City has planned for more permanent repair or replacement of these stairs in the 2018 financial plan. 
Colwood's nature staircases
As a community nestled between the seaside and hillsides, Colwood has many outdoor staircases connecting neighbourhoods and trails in local parks. The stairs provide shortcuts between streets and are popular spots for outdoor workouts surrounded by the beauty of nature.
Here are just a few of Colwood's nature staircases to check out:
Latoria Creek Park stair cases connect the surrounding streets to the forested trails that run alongside and over the creek.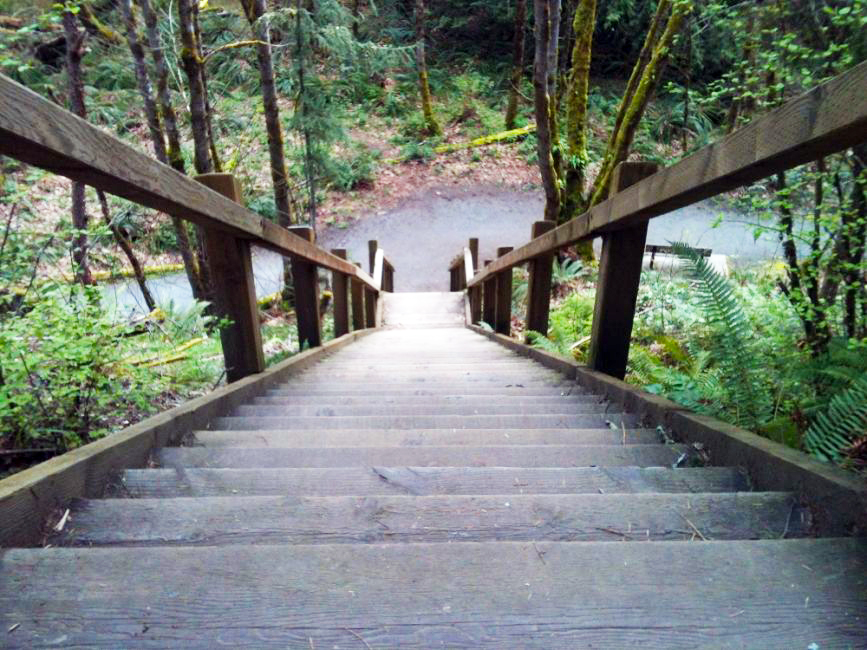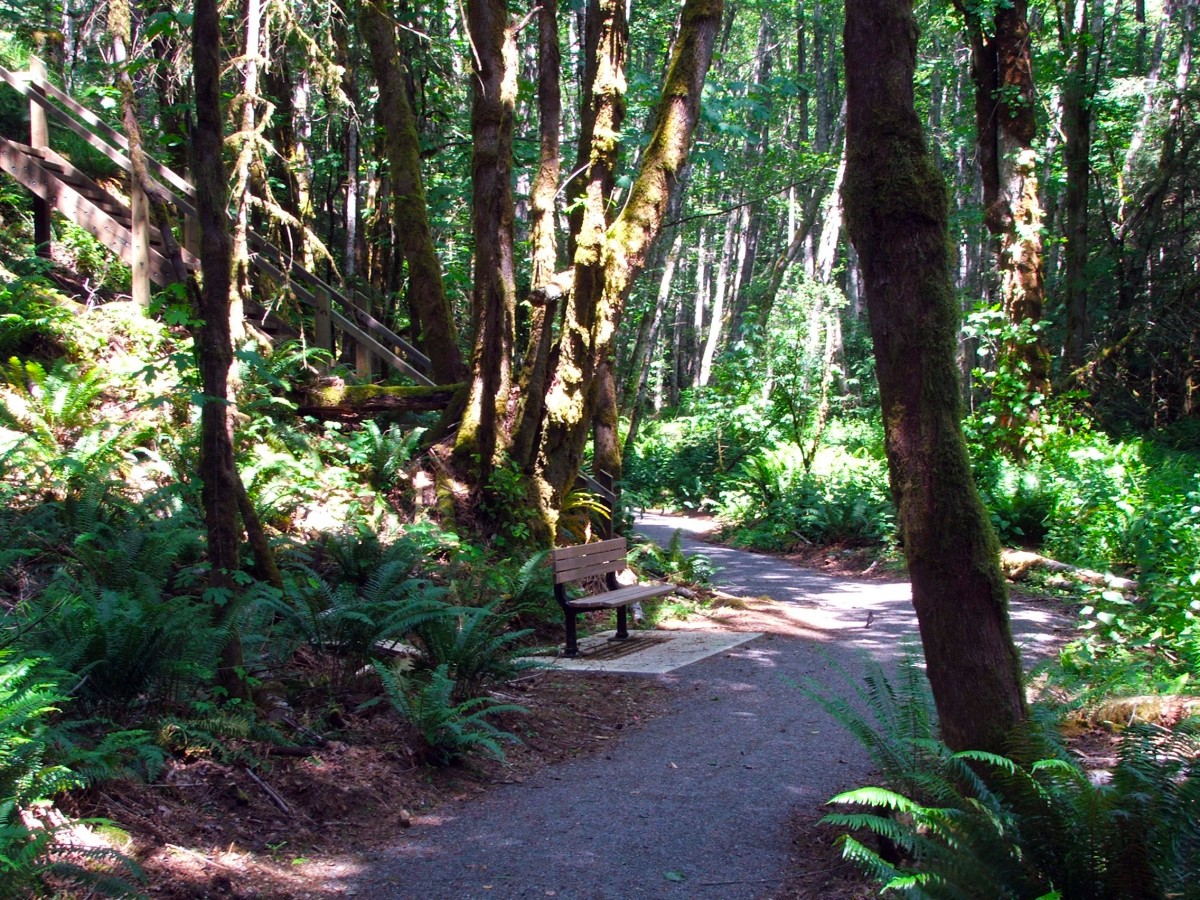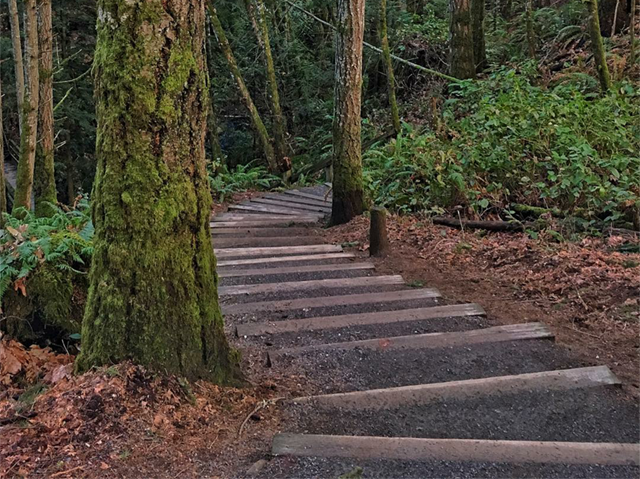 Havenwood Park: Head for the Havenwood Steps trail to get your heart pumping as you climb 169 steps through the forest. If you continue along the neighbourhood trail down to the end of Sun Hills road, the path continues to the stairs that lead to Lookout Lake Park.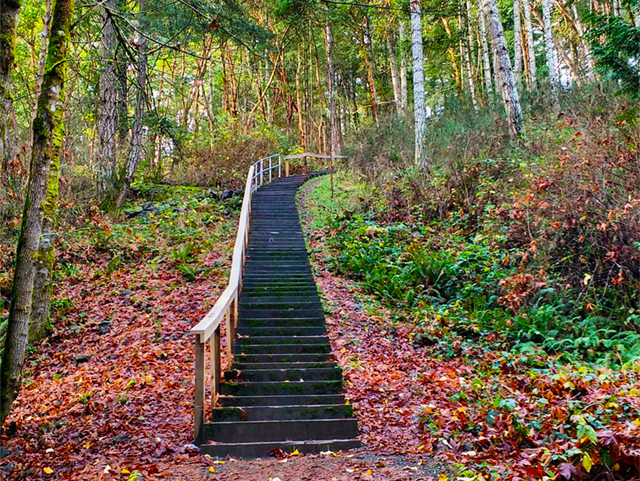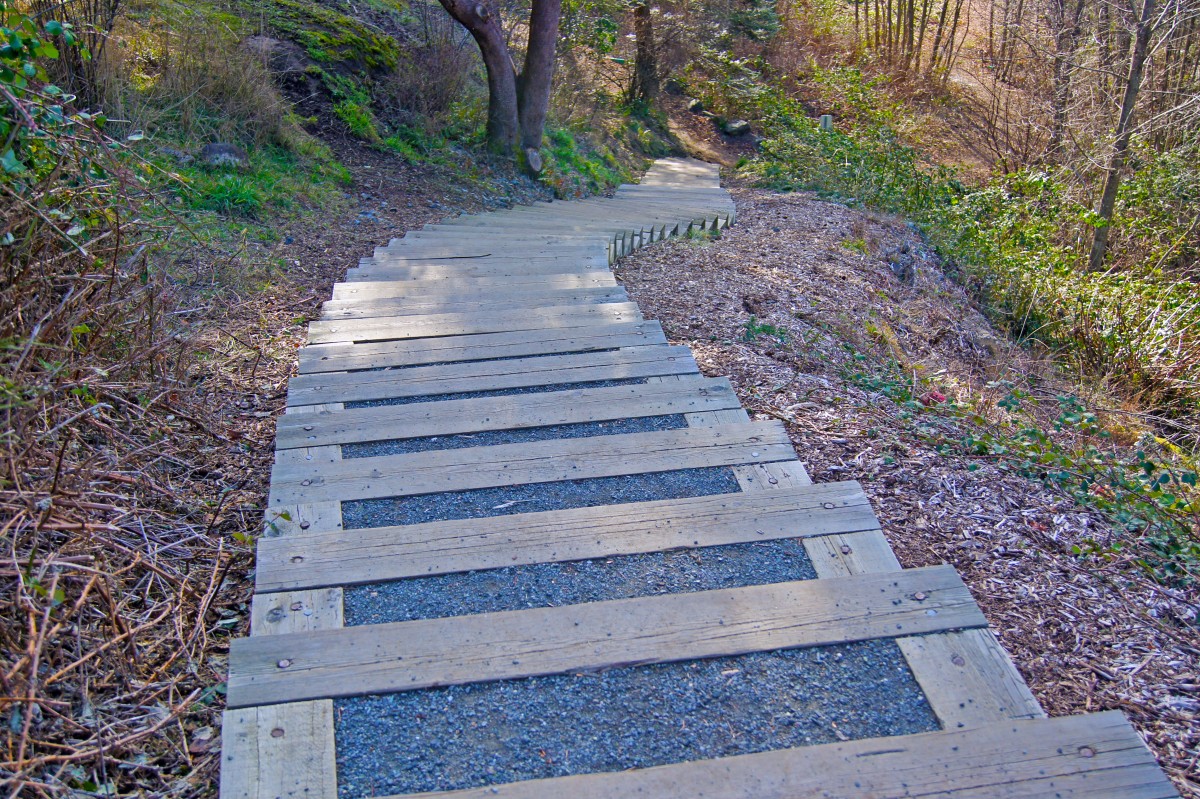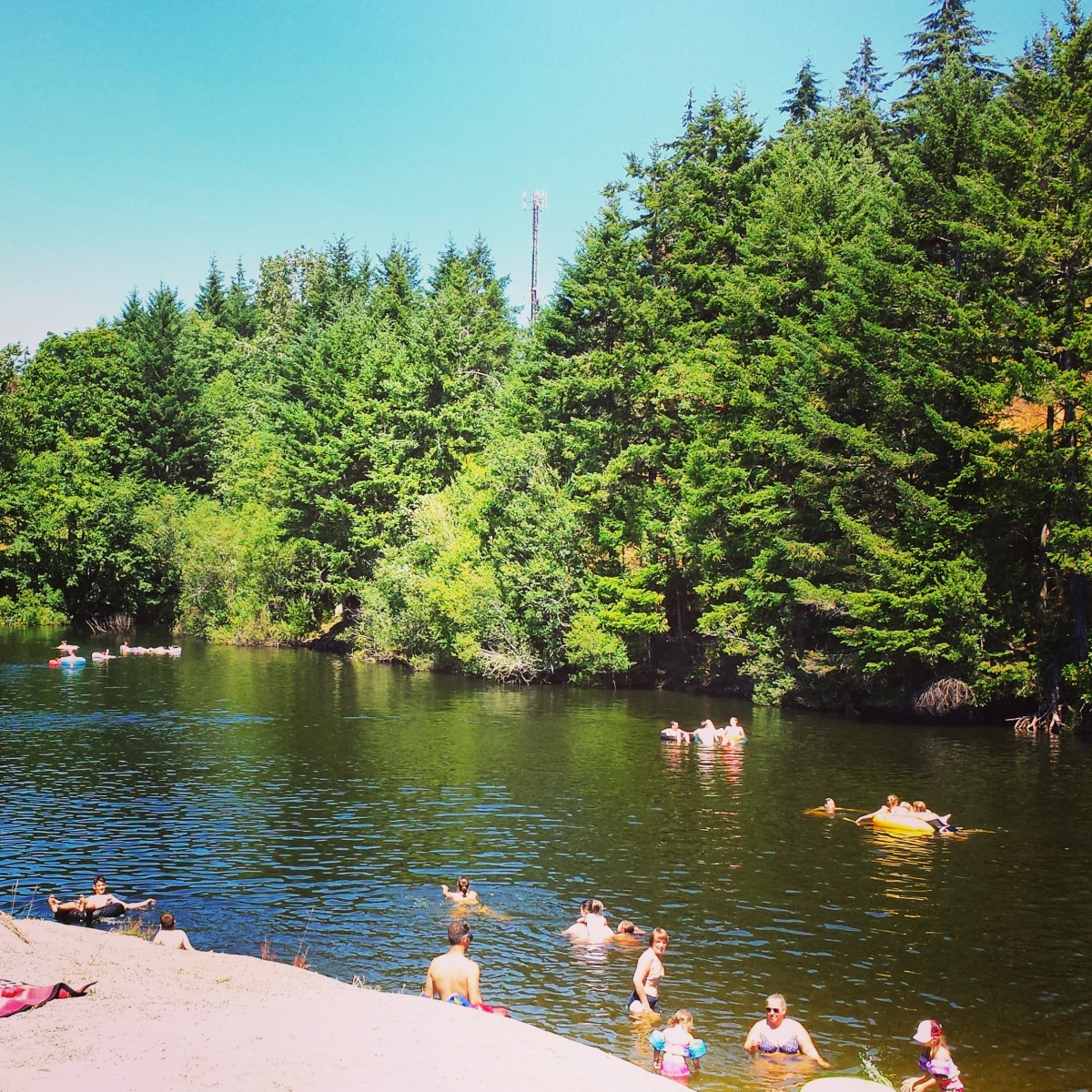 Promenade Park in Royal Bay has steps leading up to a great lookout over Royal Bay Secondary School and across the water to the City of Victoria. A network of trails run through the forested park and connect to surrounding streets.