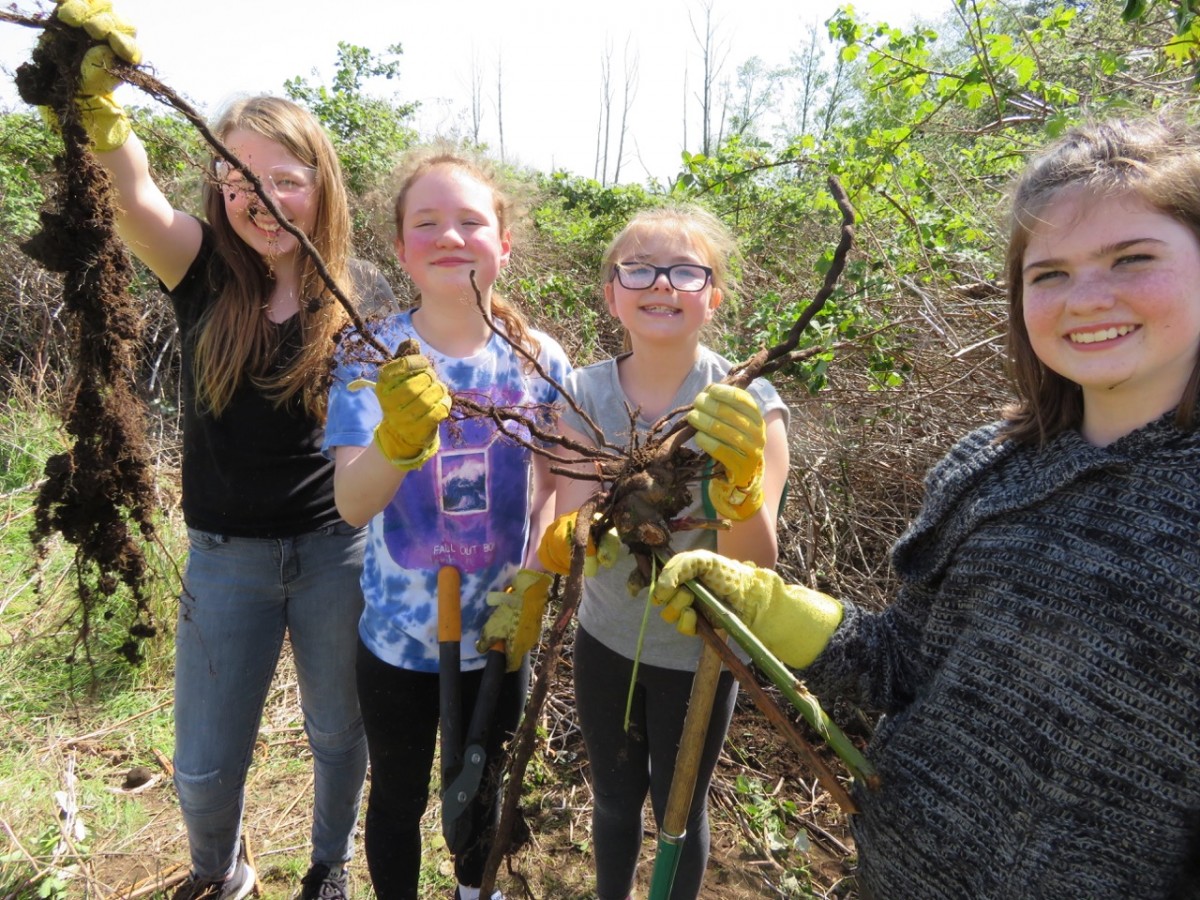 In celebration of Earth Week, six classes from Dunsmuir Middle School, along with other community members including Colwood Councillor Jason Nault, got down to some serious work with the Greater Victoria Green Team to remove Himalayan Blackberry and Scotch Broom at Pit House Park.
Pit House Park is a beautiful natural conservation area near the lagoon. You can get to the park from the end of either Anchorage Avenue or Goldfinch Road (off Lagoon Road). 
144 students, teachers and volunteers joined the work party and contributed a combined total of 167 volunteer hours! Sincere thanks to everyone who participated, and to the Greater Victoria Green Team for making a big difference in our community. The Green Team is a valued community partner that Colwood Council is proud to support through the City's community grant program.
Broom Busting Highlights
35 of the volunteers had never been to Pit House Park before
67 volunteers had never removed Himalayan Blackberry before
10 cubic metres of invasive plants were removed
An area measuring approx. 200 square metres was revitalized
This is the 4th time that Dunsmuir Middle School students have participated in removing invasives at Pit House Park. See photos from previous groups on April 5, 2016, April 26, 2016 and November 8, 2017.