If you haven't spent much time at the beach along the lagoon in Colwood lately, now is a wonderful time to go. Sections of the beach have become an incredible art gallery walk.
It all started with McGnarly the Beach Ent, who was brought to life by Alex Whitcomb of Drifted Creations at Colwood's Eats & Beats at the Beach event last summer. He's said to be the guardian of the lagoon and protector of the birds and small creatures.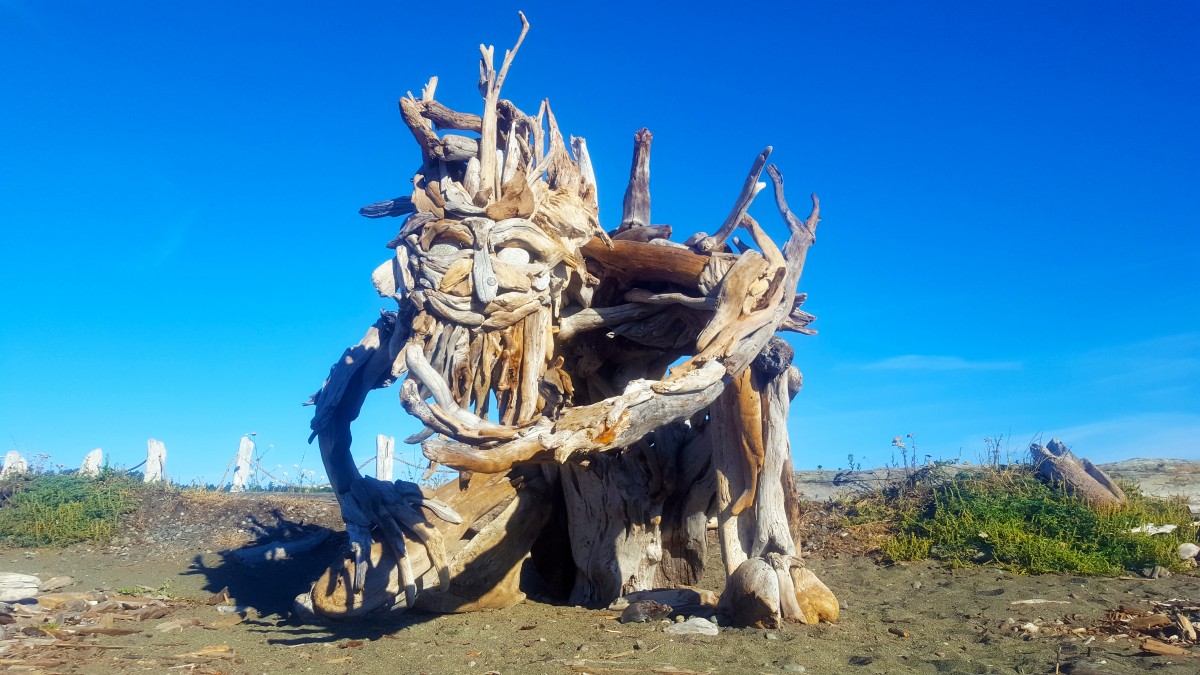 Drifted Creations also brought the Royal Bay mammoths to life at the Royal Bay Beach Park. The mammoths tell the story of a mammoth tooth that was uncovered during Royal Bay's long history as a gravel pit that operated from about 1910 until 2007.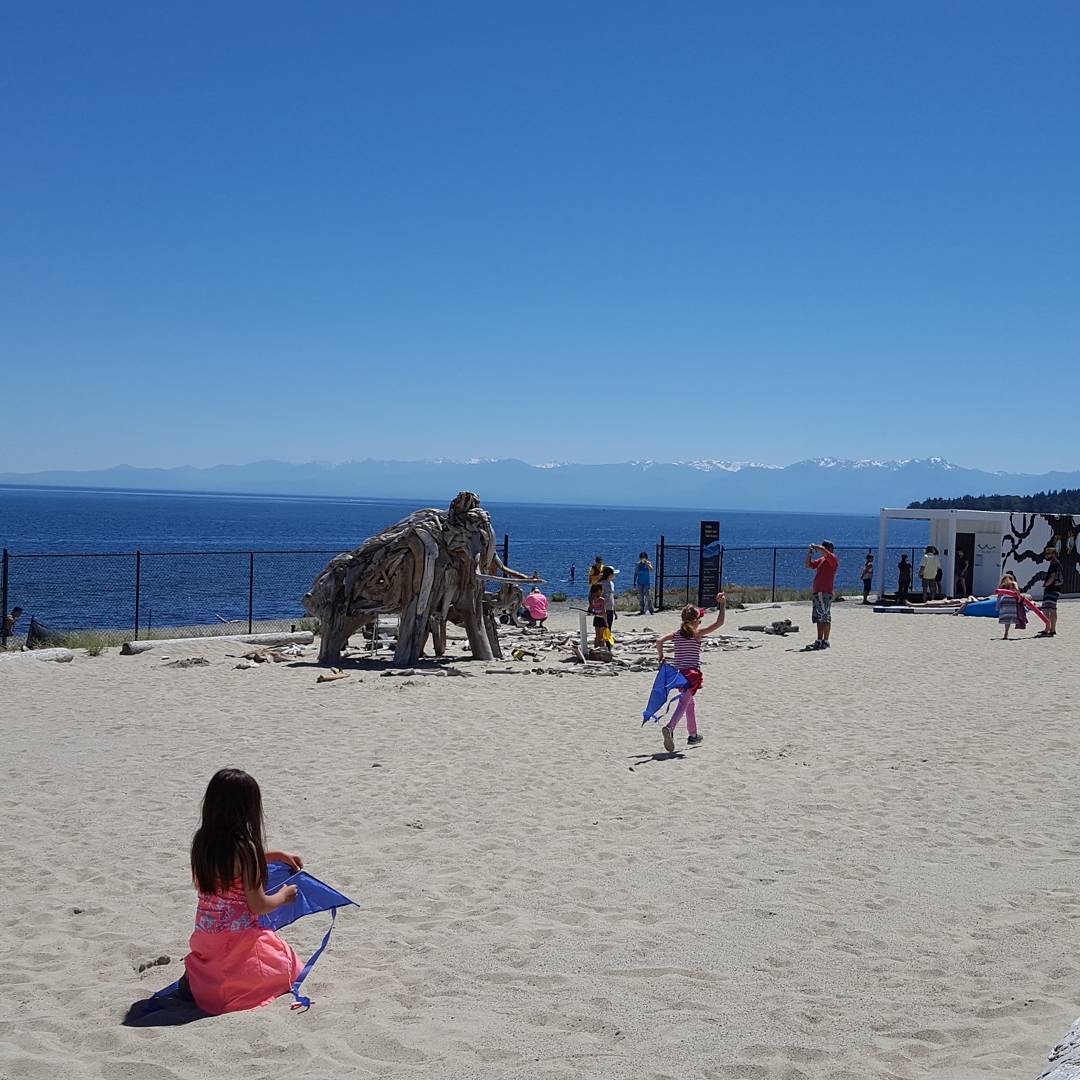 Now, other creatures seem to be gathering around McGnarly. It started with the eagle...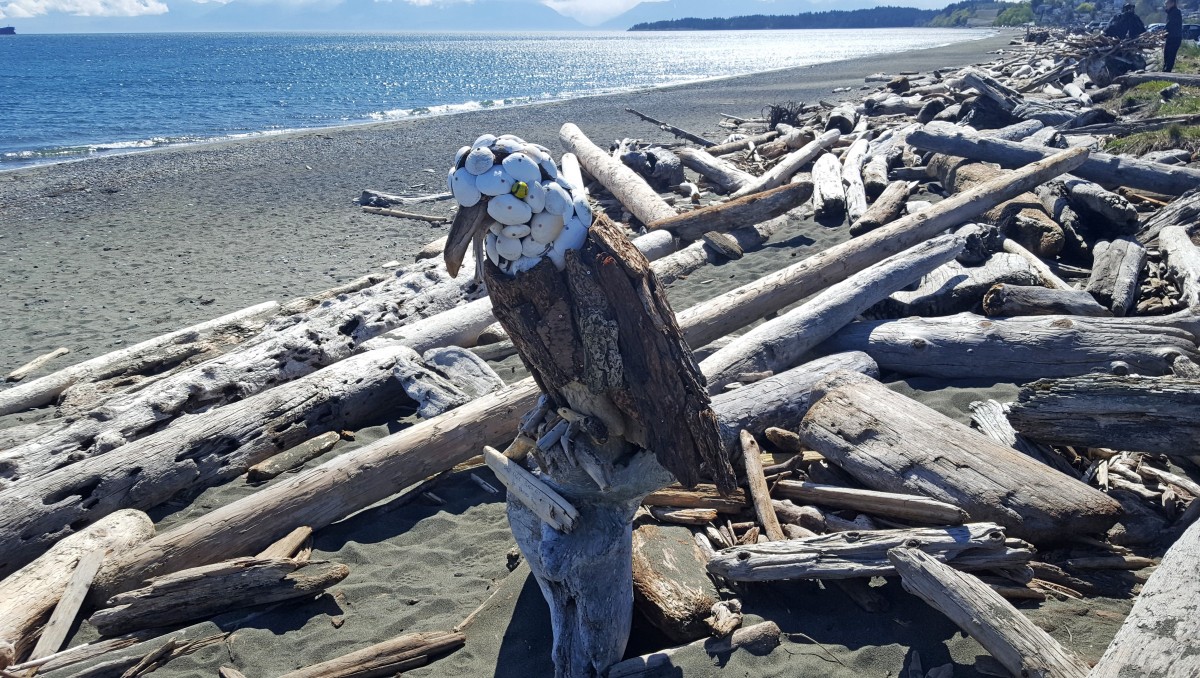 Followed by the raven...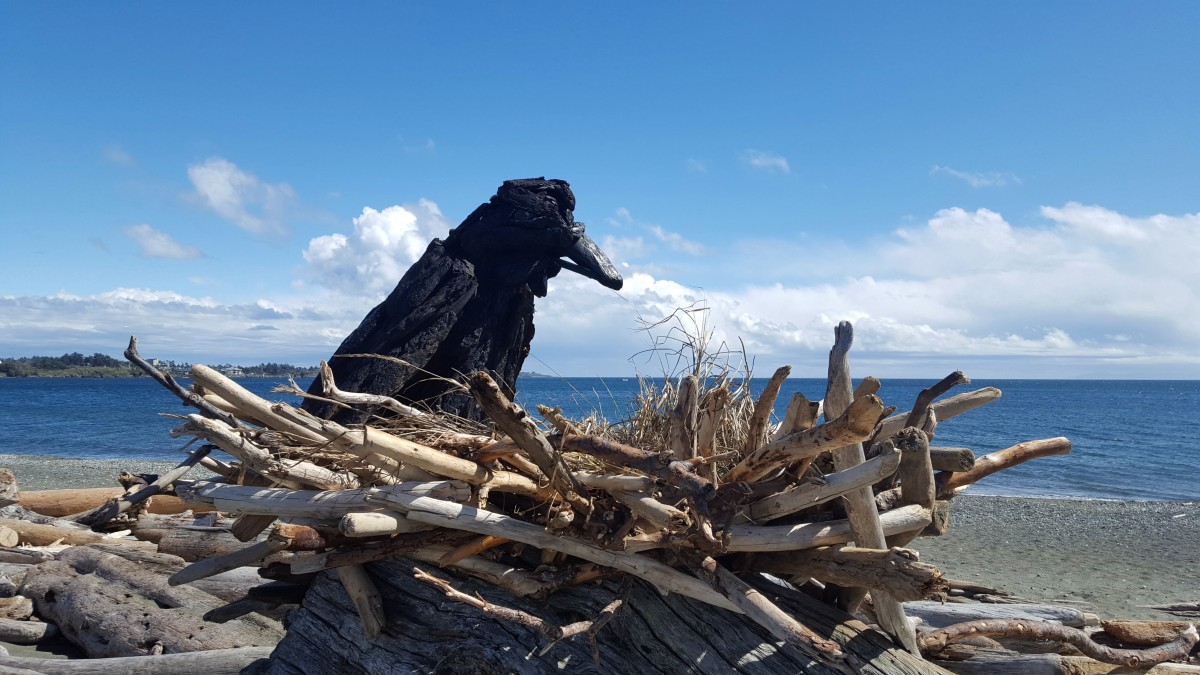 And the owl...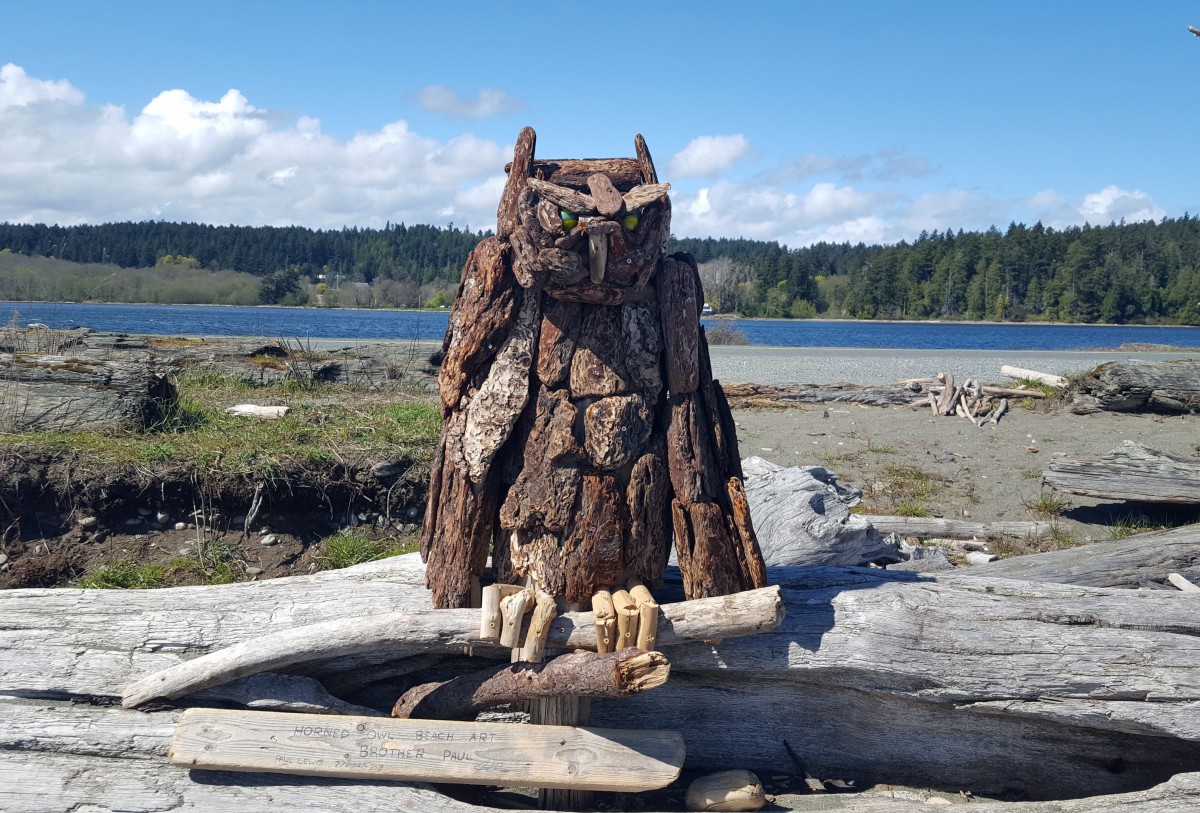 Then came the geese...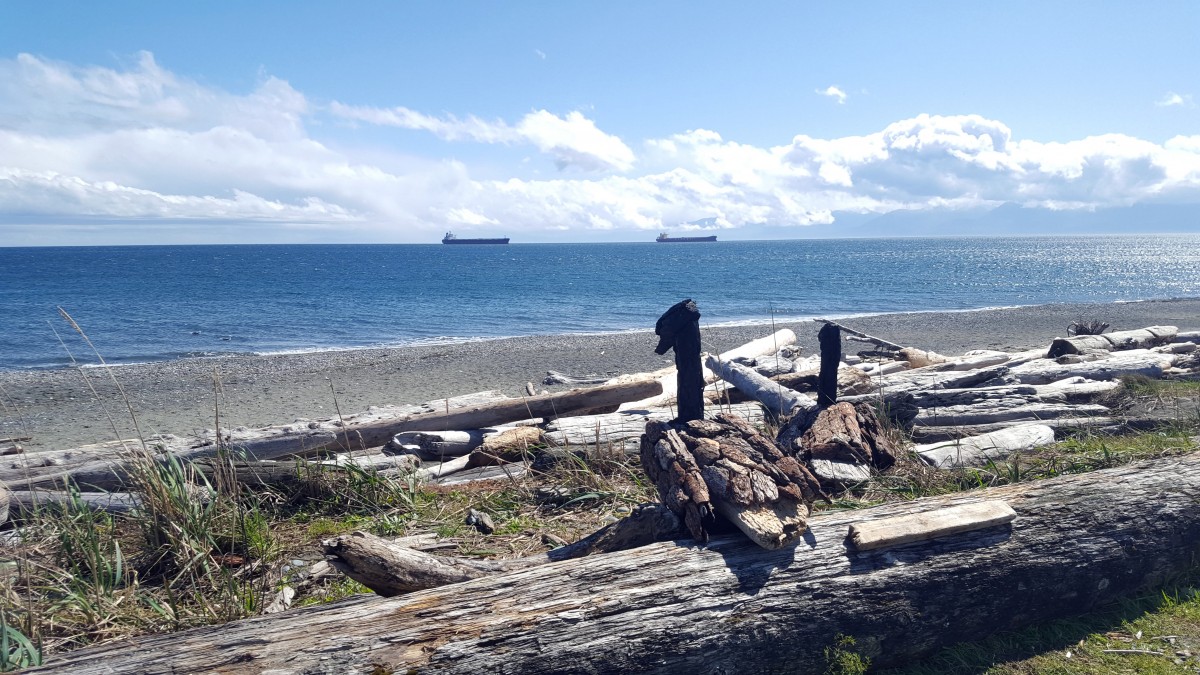 And the heron...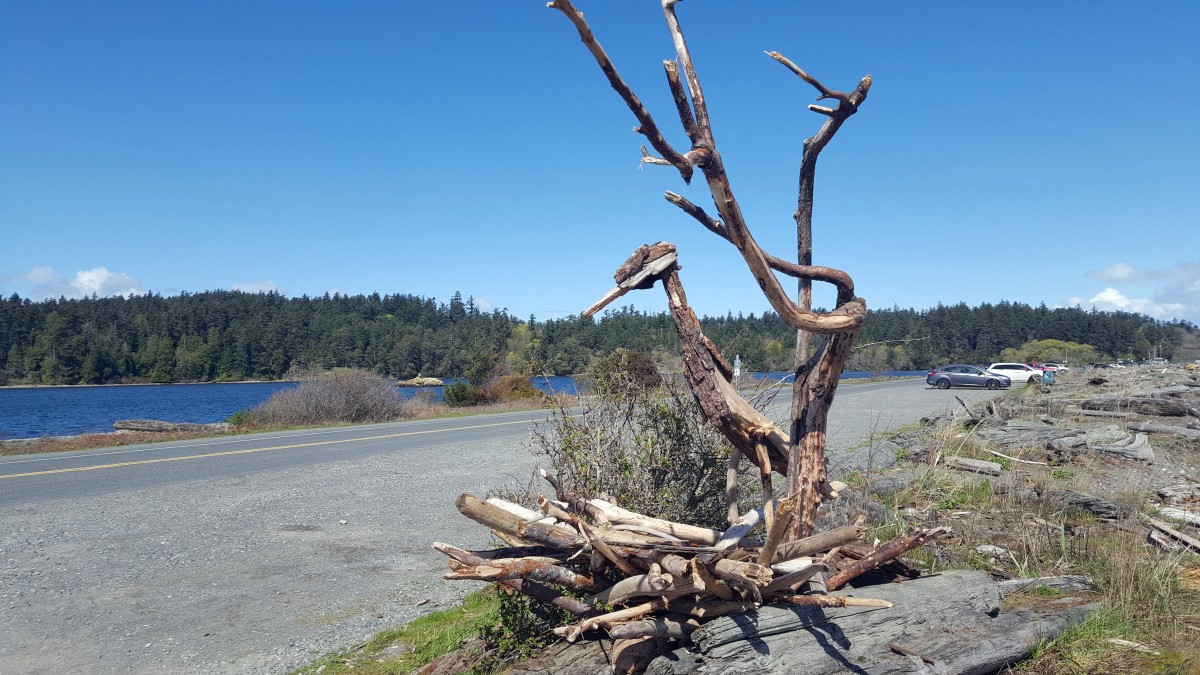 Local artist Paul Lewis is the creator of this driftwood menagerie of birds that is well worth a visit.
Come spend some time in the fresh ocean air at the beach and see this wonderful artwork. Be sure to tag @CityofColwood in your photos on facebook, instagram and twitter to be featured on the City's accounts!