Hundreds of families came out to the Easter Egg Hunt at Meadow Park in Royal Bay on the afternoon of Saturday, March 31.
The hunt was separated into two groups: 5 and under and 6 and over. Here are the big kids eager to start. 

There were lots of activities for kids to do: crafting treat bags, getting their faces painted by Sparkle Shack Body Art, and decorating cookies with Royal Bay Bakery.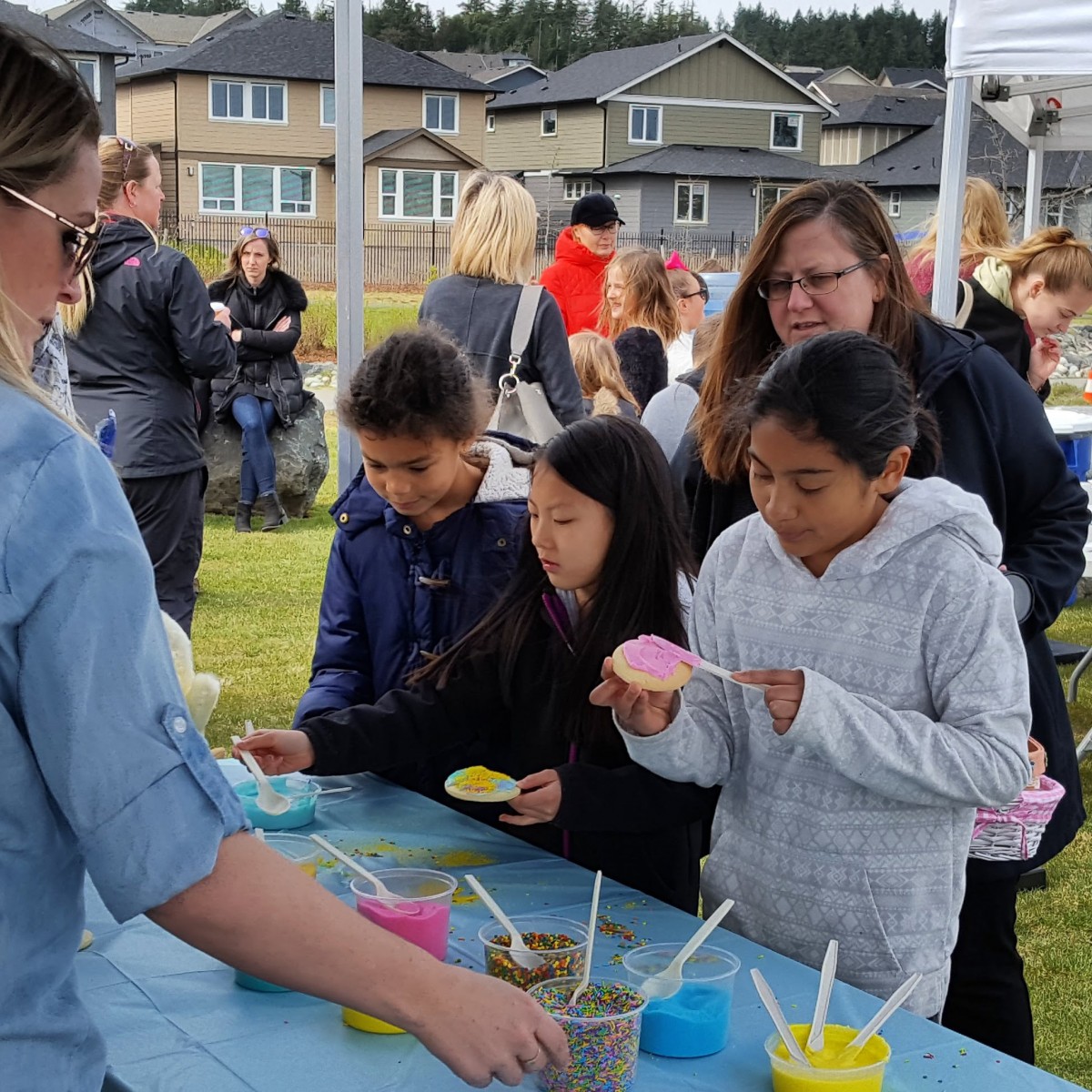 Kids crowded around the Easter Bunny for high fives and family photos while they enjoyed live music by Morien Jones. (Thanks to Councillor Rob Martin for playing the role to make the day special for kids.)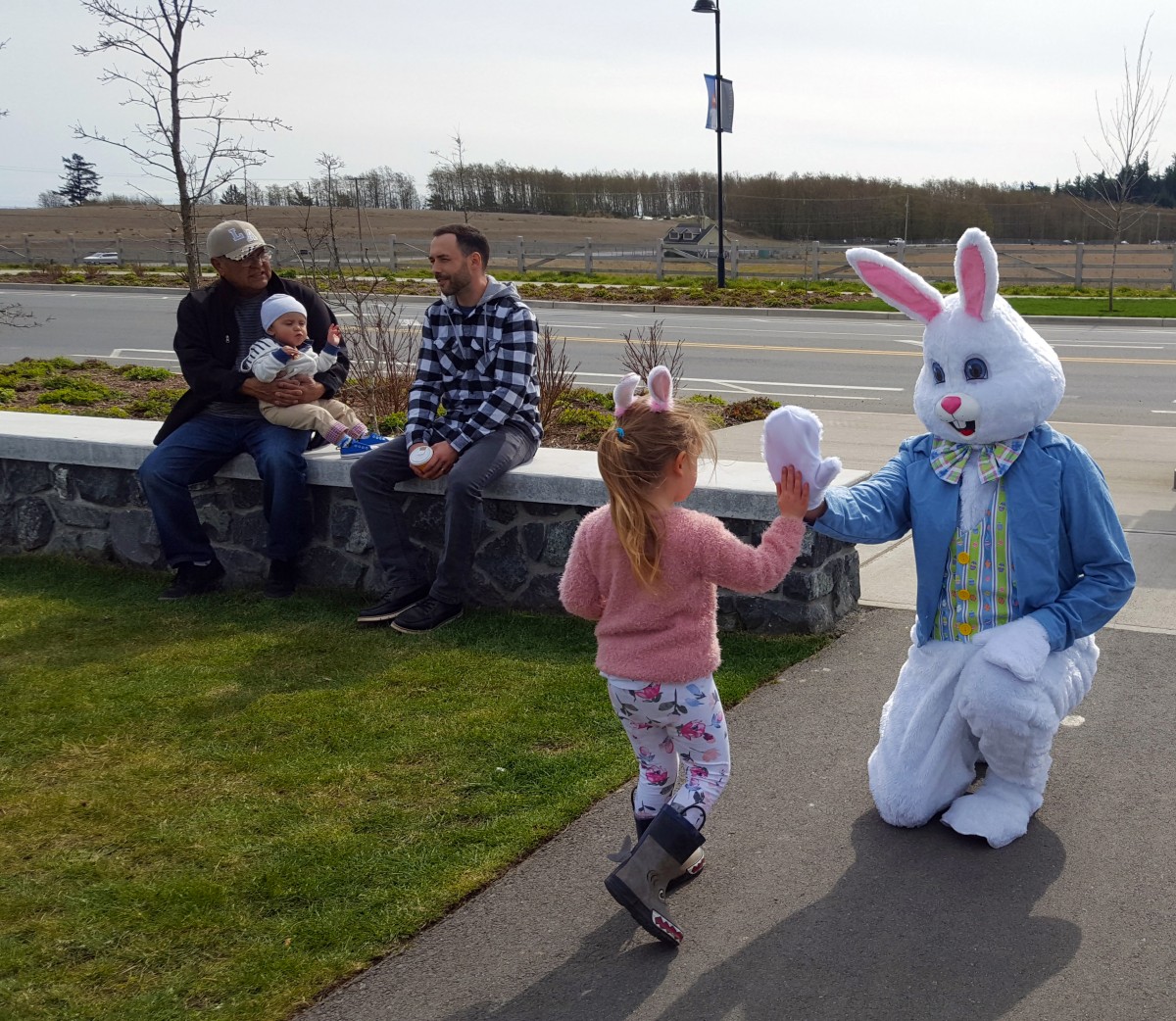 The breezy day was perfect for kite flying, and everyone had a kite thanks to the Royal Bay development team. All those kites were a wonderful sight!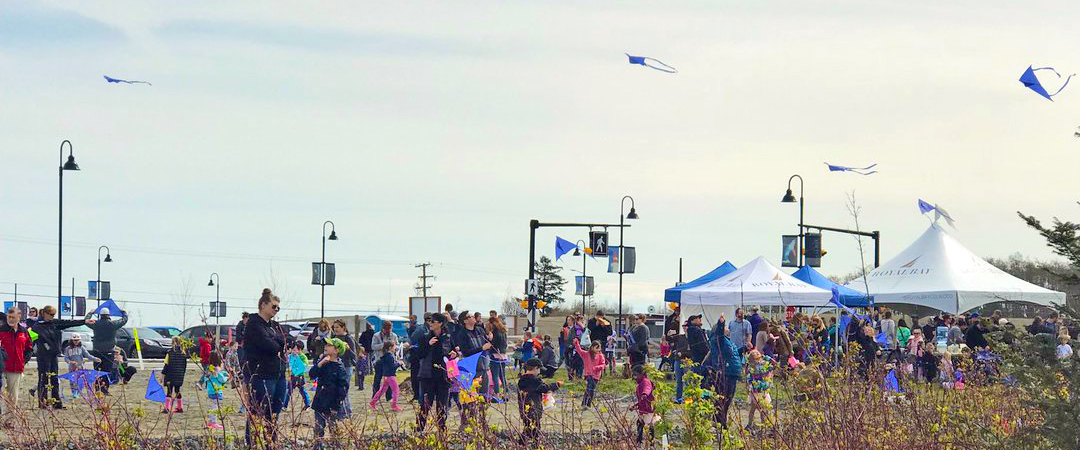 At 2 pm, Mayor Carol Hamilton counted down for the big Easter egg hunt to begin, and kids took off along the trails, around the play equipment, and over the bridges to fill their bags with treats. Thank you to everyone who joined the fun!